LED Lights: The Ultimate Power Saver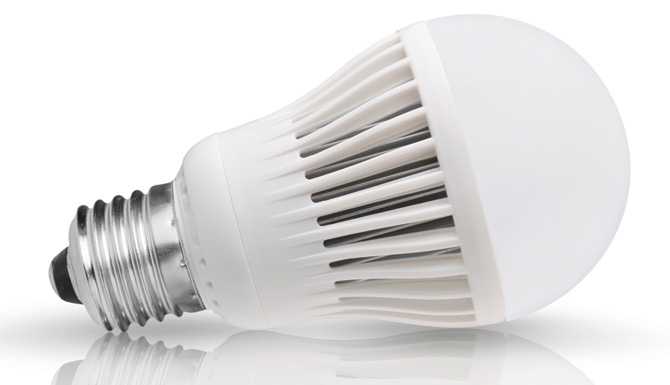 One of the biggest problems that the average Indian faces in their day to day lives is their electricity bill. No matter how hard we try and adjust our electricity usage, the bill somehow always manages to exceed our expectations. So how about switching to an alternate light source which is eco-friendly, uses less electricity and ends up as a major investment in the long run? The answer everybody's electricity woes are LED light bulbs and LED tube lights.
LED lights have already created a revolution in the Western worldand in India, the concept has already started making waves. These light sources provide you with numerous lighting arrangements and colours of lights in prices ranges that can best be described as pocket friendly.For example, our Syska 0.5W Led Bulbs are available in 5 five exciting colours, which means you can colour-co-ordinate them according to your home decor.
Unlike the average florescent bulb or CFLs, LEDs shed more light with lesser usage of electricity. They don't even heat up as much as their non eco-friendly counterparts, making LED bulbs and LED tube lights as much as 70% more efficient than CFLs and florescent bulbs. Even among LEDs, it's the white bulbs which have the longest life expectancy, which makes them the perfect fit in an average Indian household.
And your rooms are not the only places where you can make use of LEDs. For example, our Jailux Strip LED Lights make for an excellent Deewali or Christmas decoration, both inside or outside your home. On the other hand, our FSL LED FSLD6-3 Downlight and Jailux LED Circular Down Light are the perfect source of energy efficient light in places like clubs, restaurants or studios for professional photo-shoots. Unlike traditional lights and bulbs, the options we have on display at Moglix are available in a wide variety of colours, designs and price ranges.
With renowned brands like Wipro, Surya, G Controls, Eon and Syska you can be assured that when you buy LED bulbs from Moglix you get your money's worth when it comes to your indoor lighting. These days, it has become increasingly difficult to find the perfect balance between affordability and high quality of products, and we've managed to achieve exactly that balance. It is with great pride that we're introducing our extremely diversified range of LED light bulbs and LED tube lights, which meet the unique requirements of each and every one of our customers.
Seeing the huge amount of money they help in saving electricity bills, an increasing number of commercial establishments have already switched over to LED lights.So when are you making the switch?