It Hurts To Lose: 5 Of The Most Unsportsmanlike Incidents In Sports History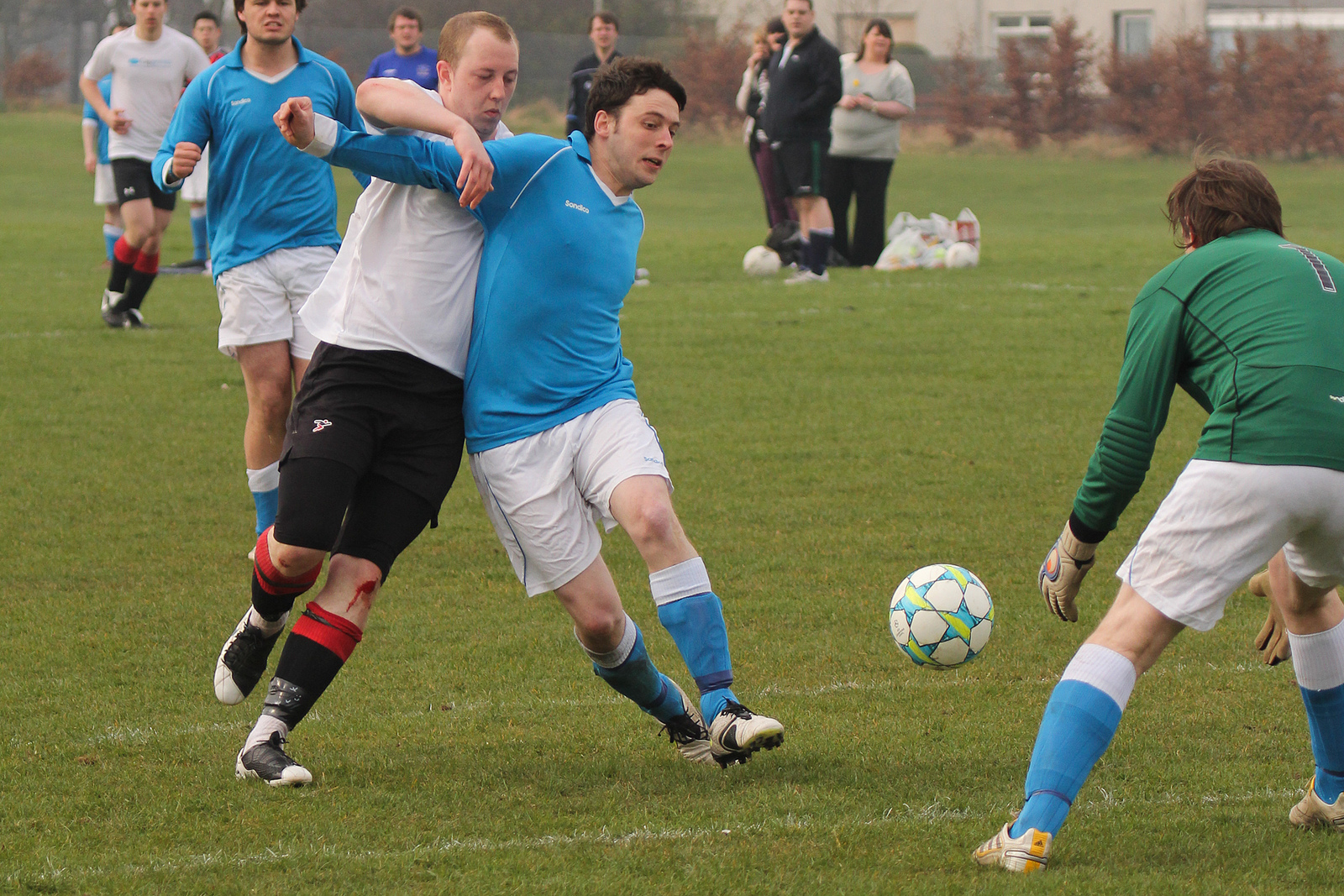 Remember the glory days of recess on the playground? Well, maybe you don't want to remember. There was that time you were playing tag and some kid pushed you down instead of tapping your shoulder. Or that time you were playing baseball with your friends—you swore you touched the base before the kid caught the ball, but everyone on his team turned against you.
The earth is full of sore losers, and unfortunately, some of us have to deal with them more often than we'd prefer. Some of the worst sore losers come to us from the world of sports.
The following five examples will make your childhood playground experiences seem like a walk in the park.
Zidane's Headbutt
The 2006 FIFA World Cup final pitted Italy against France. French football player Zinedine Zidane was playing the last match of his career, and made a send-off gesture worthy of remembrance.
An Italian player, Marco Materazzi, began to trash-talk Zidane as they were jogging up the field. In retaliation, Zidane whipped around and headbutted Materazzi right in the chest, causing him to collapse.
The referee did not initially see the confrontation and had to be informed by a fourth official. Zidane was eventually issued a red card for his retaliation, expelling him from the game.
Richard Sherman's Post-Game Rant
Social media probably remembers this one fondly. In the 2014 NFC championship, Seattle Seahawks corner Richard Sherman called out San Francisco 49ers wide receiver Michael Crabtree in an explosive rant.
After Sherman made a fantastic tip that prevented a 49ers game-winning touchdown, reporter Erin Andrews asked him to take her through the play. His fuming response?
"I'm the best corner in the game. When you try me with a sorry receiver like Crabtree, that's the result you gonna get. Don't you ever talk about me. […] Don't you open your mouth about the best or I'm gonna shut it for you real quick."
Stay classy, Sherman.
Serena Williams' Foul Language
In the 2009 US Open, Serena Williams was called by a line judge on a foot fault. This resulted in Williams stomping over to the judge and saying, "If I could, I would take this [redacted] ball and shove it down your [redacted] throat."
After the lineswoman reported her words to the referee, Williams could be heard pleading, "I didn't say I would kill you! Are you serious? I didn't say that."
Even worse, Williams' outburst caused her to lose a point on match point, and the semi-final victory went to her Belgian opponent, Kim Clijsters.
Lance Armstrong's Crushed Legacy
It's rare to see so much of the sports world galvanized in shared betrayal and anger, but the story of Lance Armstrong had just that effect.
Armstrong participated in the use, administration, and trafficking of testosterone, erythropoietin, and blood transfusions, according to the US Anti-Doping Agency. And for 13 years, he lied and denied his way to the top of the cycling world.
He was subsequently stripped of his seven Tour de France medals, dropped by his sponsors, and terminated from the Livestrong Charity.
Tony Stewart's Accident
In perhaps the most horrifying turn of events in recent sports history, on August 9th, 2014, 20-year-old sprint car driver Kevin Ward was killed by Tony Stewart at Canandaigua Motorsports Park in New York.
After Stewart forced Ward's car into the wall, Ward angrily got out of his car and ran across the track to confront Stewart—a highly dangerous decision.
Stewart struck Ward and dragged him for several feet. Ward was pronounced dead on arrival at the hospital. Since the incident, Stewart has expressed deep regret for the tragedy and continues to speak out about it publicly.
I hesitate to call this incident unsportsmanlike, but there's little doubt that both men handled the situation poorly and both share in the blame for the tragedy.