International Businessmen: An Interview With Tej Kohli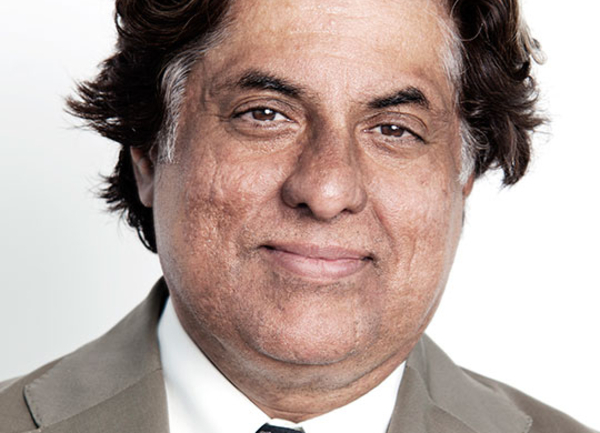 Entrepreneur and real estate mogul Tej Kohli has seen considerable success in his lifetime. He's done this not only by focusing on real estate, technology and financial pursuits, but also by devoting himself to becoming a selfless philanthropist and thought leader. His Costa Rica-based tech company, Grafix Softech, designs and develops payment processing solutions for businesses worldwide. And his firm, Ozone Real Estate, cooperates with investors and clients to create some of the most innovative real estate projects in the UAE.
Following is an interview with Tej Kohli, in which he shares the life experiences and wisdom that helped mold him into the successful individual that he is today.
What events in your life shaped you into the successful entrepreneur and business leader that you are today? 
The tech revolution and the explosion of the internet are two events which have had a great impact on my life and have contributed greatly to my success as an entrepreneur and business leader.  Being an engineer, I have always found inspiration in the work of Bill Gates and Steve Jobs.  It was with their inspiration that I used my expertise in finance and background in engineering which lead me become a pioneer of the e-commerce industry.  As a result, I founded Grafix Softech which is at the forefront of e-commerce and payment processing for businesses worldwide.  Without the benefits of these experiences I would likely have continued in my success in the traditional finance world and would have developed new and innovate ways of transacting business.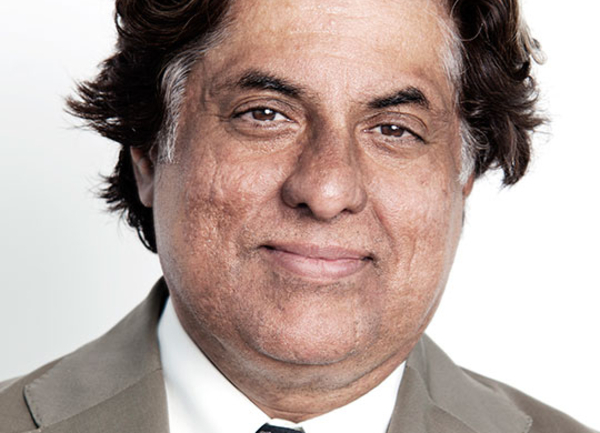 Image via Wikimedia by GrafixSoftech
What do you think are the crucial elements of entrepreneurial success? What are the secrets to building the foundation for a business that lasts?
To be a successful entrepreneur one has to possess: an unquenchable desire to succeed; an unrelenting work ethic; and uncompromising drive to achieve one's goals. In the technology field, it is essential to be aware of the changes and advancements that are constantly taking place around the world.  For example, look at how far we have come and the advancements we have made in how businesses communicate with customers.  From very basic, off-line marketing to through the use of search through companies such as Yahoo, Alta Vista and taken to new heights by Google.  That was transcended by social media which is now used by businesses worldwide to communicate with customers.  And this is only the tip of the iceberg.  The bottom line is that it is imperative to stay on top of technology developments or you will get left behind.
The secrets to building the foundation for a successful business are really no secret at all.  It comes down to being imaginative, making sound business decisions, implementing the appropriate corporate structure and retaining the most capable people to manage and run the business.  I look at Jack Dorsey, who founded Twitter and Square, Inc. as a great example of entrepreneurial spirit at its best.
Could you tell us a little bit about your philanthropic works? And of which philanthropic effort are you the most proud?
Our philanthropic work is something that we are exceptionally proud of.  In 2003, when Graphix Softech was still a young company in the e-commerce industry, my wife and I took the responsibility to help 12 special needs children in Costa Rica over the course of 2 to 3 years.  During that time we made it possible for these children to receive the medical treatment they needed as well as provided them with scholarships in order to get an education.  This was such a great successful, we felt compelled to do more.  So, in 2005, we took on 700-800 children and founded the Tej Kohli Foundation.  Since that time the Foundation, which is privately funded and does not receive any outside funding, has been working relentlessly to help the disadvantaged throughout the world.
Being that I was born in India, the Foundation has been doing significant work there to help the underprivileged.  In India 4.6 million people suffer from some form of sightlessness.  The Foundation has developed a corneal transplant program which provides free corneal transplant operations to those in need.  The Foundation hopes to achieve its target of 1,0000 operations per year.  In addition to performing the corneal transplants, the Foundation is helping to raise awareness of the need for cornea donation. The Foundation has also extended its work into prevention and education relating to overall ophthalmic health.  In Costa Rica, the Foundation is providing educational resources and opportunities to underprivileged children as well as social welfare programs including the distribution of meals, provisions of clean clothes and advanced medical care.
It is of paramount importance to me to be able to give back to the world which has given me so much.  Bill and Melinda Gates are the ultimate role models with their accomplishments through the Gates Foundation.  This is success at the highest level and is a huge inspiration to everyone.
What does the future hold for Tej Kohli? Do you have any notable endeavors on the horizon?
Of course, no one knows exactly what the future holds, but I can say decisively that the future continues to look exceptionally bright for us.  We will continue to strive to develop new and innovative solutions in e-commerce and mobile commerce through Grafix Softech.  We are also excited about investing in cosmetic medicine and cutting-edge medical technology.  Laser technology used in the medical field, especially related to cosmetics, has immense potential to revolutionize the medical field.  Additionally, dermatology holds a great future throughout the world.
If you could offer advice to a young entrepreneur who's just starting their career, what would it be?
Work hard, stay focused and believe in yourself.  In today's world there are so many distractions for young entrepreneurs and it is easy to go off track which ultimately leads to failure.  It is imperative to remain vigilant and focused on one's goals and work hard in order to achieve those goals.  In short, don't give up – good things happen to those who work hard.