Huawei P9 Leaked In New Image: Shows Dual Camera & Fingerprint Scanner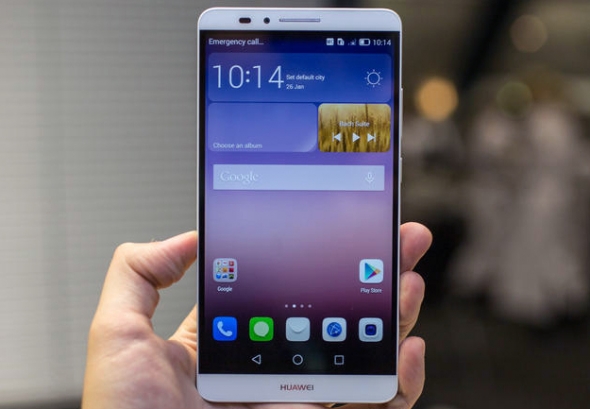 Huawei is one of the biggest Chinese smartphone maker, The company plans to launch its flagship Huawei P9 on March 9, which will take place in Berlin, Germany. Positioned in the high-end design segment, According to the new teaser from Huawei, confirm the dual camera sensor and the fingerprint reader. LG G5 features a dual-camera setup on the back with a 16 megapixel.
This device will be available in four colors, white, pink, gold and gray. Huawei has announced a strategic partnership with Leica, to introduce its proven optical expertise on Huawei devices.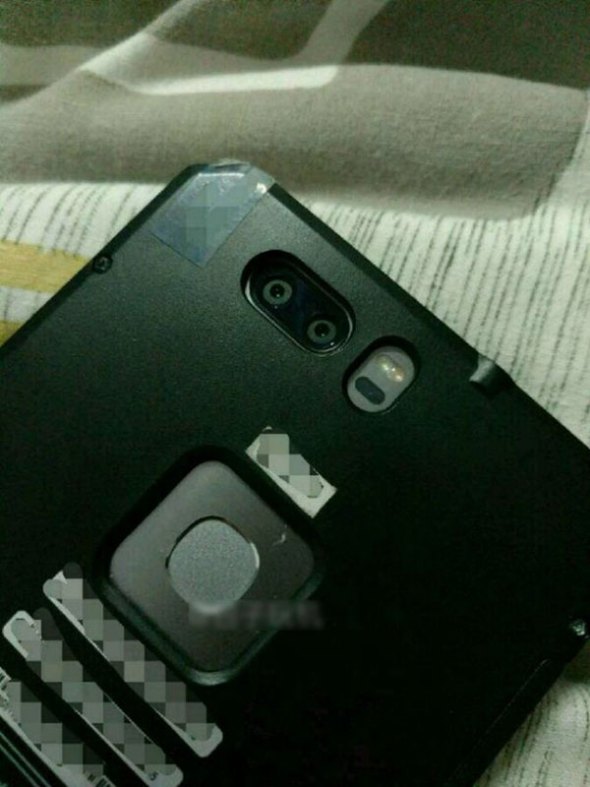 According latest information, This device will have a 5.2-inch Full HD display with screen resolution 1,920 × 1,080, which will give pixel density 440 ppi, little more display than P8 Lite version, Like the Huawei Mate 8, Huawei P9 will be equipped with Kirin processor 950 CPU, Octo core chip, the Kirin 950 including four A72 cores clocked at 2.3 GHz and four cores clocked 1 A53 8 GHz, it is one of the most powerful mobile Soc.   Huawei P9 has recently surfaced Geekbench benchmark, This device has scored 2018 points on a single core test and 7313 points on multi core test. Quite exceptional scores. Huawei has decided to offer a new smartphone with a new  rounded corners design, This device will available in 3 or 4 GB of RAM depending on the model.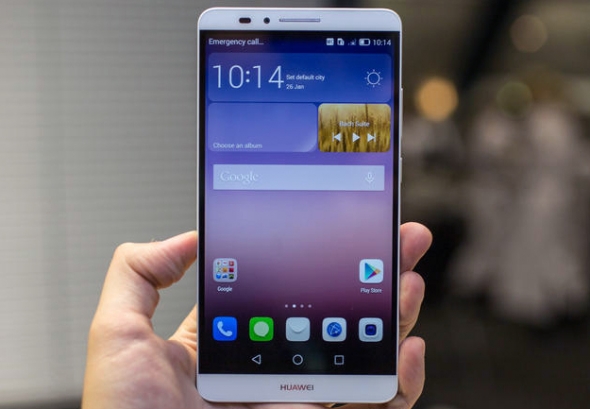 Huawei promised to improve the picture quality of its upcoming devices, thanks to its processor Kirin 950. And at this level, the P9 might surprise us. If the rumors are true, this device will feature a dual camera sensor at the back side of the phone. Comes with LED flash and what looks like a laser-sensor for the autofocus. They allow not only to improve the overall quality of the image, but also helps to achieve the bokeh effect in your photos, 3D effects to the shooting. On the other side LG V10 already launched with dual camera setup. According to VentureBeat website, this device will feature a  12-megapixel sensors
The smartphone will be available in two models 32 or 64GB of inbuilt storage and that can be expanded External MicroSD card slot. Powered by the 2,900mAh battery, Compatible with Type-C USB port, This device will run on Android 6.0 Marshmallow.
Key Features of Huawei P9
Display :5.2-inch Full HD
CPU: Kirin 950/955 chipset
RAM : 3GB/4GB
Inbuilt-storage: 32GB
OS : Android Marshmallow 6.0.1
Primary camera : 12MP rear camera
Front camera ; 8MP
Other Features : USB Type C, Fingerprint reader