HR Software – What's the Latest Trend?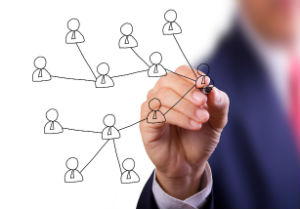 There was once a time when the latest trend in HR software was simply having HR software.
In other words, if you weren't using spreadsheets, paper forms and filing cabinets to organise your HR admin, then you were considered a forward-thinking and ambitious HR professional who was 'down' with the latest trend.
But as you may remember, the earliest HR systems were clunky, resource-heavy and took seemingly forever to install and setup. Sure these business systems were innovative for their time… But they were hardly ideal.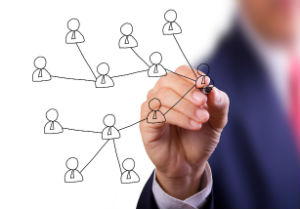 The Mobile Age of HR On-the-Go
HR software has now progressed from the dark age of heavy, complicated systems. With cloud services becoming the 'norm', and with mobile connectivity getting progressively faster, the latest trend in the world of HR technology has become apparent:
Today's HR software is all about full functionality, combined with full mobility – i.e. it's about keeping a workforce organised, managed and connected from anywhere, anytime and on any device. Without restriction.
And here's why:
1.         Telecommuters, homeworkers and remote employees now make up a significant proportion of the Nation's workforce
2.         Because of this, it's no longer efficient to use software that requires local installation and specific device requirements
3.         Business can therefore only expand its workforce without limitation if it's using software that's fully-prepared to go mobile
"We expected the market to go in this direction" explains Sat Sindhar, Managing Director of HR software company  People HR  "which is why we invested a huge amount of both time and money into optimising our modern system for complete mobile use anywhere, on any device. With communication now easier than ever before, we believe HR software should allow companies to grow their workforce in any direction and without geographic limitation. Older systems simply don't do this – they're 'needy' in terms of technical support, they're 'picky' in terms of what devices they'll work on, and ultimately they restrict business growth."
HR Software and Responsive Design
The trouble with this recent trend to 'go mobile' with HR administration however, is that in order to effectively serve true mobility, software needs to be built using a process called 'Responsive Design'.
'Responsive Design' is simply a term used to explain software that has been optimised to be fully functional and easy to use on any device – in other words, it needs to work just as well on an iPhone as it does on a Desktop Computer… without the need to pinch, pull and zoom etc. But because the process is so expensive and time-consuming for a company to deliver, there are many cloud HR systems that – although they may claim to 'work' on mobile devices – in reality, won't deliver the goods.
'Responsive Design' is just as relevant with HR software as it is with anything else, particularly now the demand for companies to go mobile with their staff admin is rocketing.
But if you really want to stay with the times, let your business grow without restriction, and take advantage of a new era of mobile staff management, it's of vital importance you learn to spot the difference between software that's 'Responsively Designed' and software that simply 'Works for Mobile'. Because that seemingly minor difference could well be the difference that makes or breaks your business in years to come.
HR software that's responsively designed for full mobility is ready for the future. Are you?