How To Save On Holiday Gifts Without Being Trampled At The Mall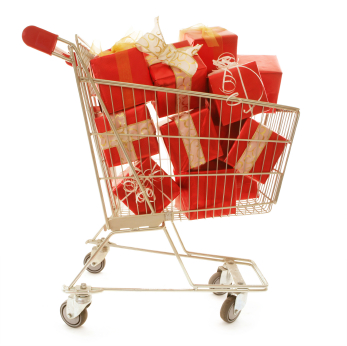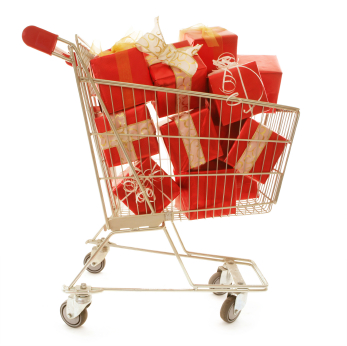 Before you know it, fall will be over and you'll be planning your winter travels. With all the joy that comes with winter, something else comes too; the fact that you now need to spend some serious cash on gifts. Paying for gifts can be a burden on the holidays, even if you're a bargain shopper.
What's worse, many people think the only way to get a good deal on holiday gifts is to spend the entire night bundled up in a Best Buy parking lot after eating a turkey dinner. While yes, you can save substantially on black Friday, you also risk life and limb when going at it with other shoppers. Relax after Thanksgiving this year, and check out these ways you can save on your holiday gifts without spending all night in line.
Coupon Hunting
Gone are the days of coupon clipping and stashing a pile of crumpled up coupons in your pocket. Getting bargains with coupons has gotten a whole lot easier with the rise in popularity of mobile apps and other Internet services. To start, sites like GreatDeals.com offer a one-stop shop for coupons to popular places like Home Depot and Best Buy. You'll be able to find all available coupons in one place on sites like this, and determine which ones will save you the most money.
Many companies nowadays have mobile apps that offer in-app coupons, so you can easily see which coupons are active and which apply to you. It's a great way to see what deals are out there, specifically when it comes to holiday shopping.
Cyber Monday
Looking for Black Friday deals without getting trampled in the parking lot at 4 am? Just wait until the Monday after Thanksgiving, which has officially come to be known as Cyber Monday. You can get amazing deals on all kinds of products from the comfort of your living room.
When it comes to Cyber Monday, pretty much every online retailer offers some sort of deal. Make sure you know what the deal you're seeking is before that Monday, as many deals will be limited. Log online earlier, and don't be surprised if the Internet connection is a little slow due to everybody shopping on the same sites.
Buy Early
One other tidbit that could help you potentially save on your holiday shopping is to buy as many gifts as you can early. Buying early means you'll likely hit the pre-holiday sales and find some fall discounts that could bring huge savings.
Additionally, stores may be clearing out "last year's model" in preparation for newer holiday gifts (that might not be very different from last year's model). This gives you an opportunity for huge savings! This is especially true with electronics, as companies wait until right before the holiday season to release their updated models. In many cases these new models are almost identical to the previous year's model, so if you want to be smart about it simply buy last year's.
Image credit: thepointsguy.com