How To Improve The Appeal Of Your Entrance Area?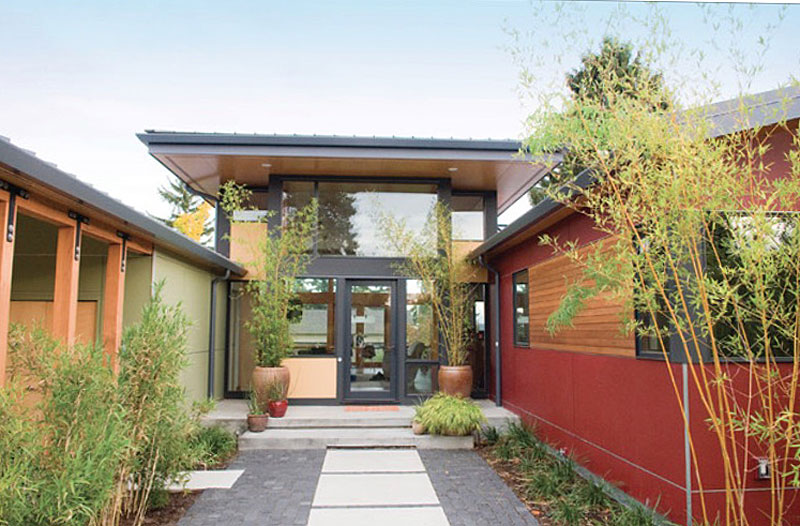 Many homeowners won't to improve the overall first impression of the house and the entrance of your house plays an important for that role. Enhancing the entrance area shouldn't be expensive. There are different ways to do that such as adding light sources into the dark foyer. However, there are things that you can do make your overall decision whole lot easier. First of all, you should choose the right kind of exterior door. The main door can be made from wood, steel and fibreglass, depending on the existing design of your house. However, in areas with colder climate, wooden doors may not be appropriate because it has poor ability to trap heat inside the house. But if you are living in a tropical area, wooden door should be quite appropriate due to its low cost and visual appeal.
You should choose steel doors if you want your door to become sturdy and strong. If you are concerned about the security of your house, steel door should also provide an excellent high security measure. Steel can be painted with different kinds of color. You will need to use the right kind of paint and sealant to protect the steel door from excess moisture. If you want your door to become lighter, you should choose the fibreglass models. These doors often come in various finishes, such as smooth and grainy. The grainy variant of the fiberglas door can appear like wood, but obviously it lacks the real solid wood feel when touched. Although fibreglass may feel somewhat cheap, it doesn't crack and warp due to the frequent changes in humidity and temperature.
After you have decided on the type of door material, you can make other improvements. As an example, you may choose glass inserts, such as doorlites and sidelites, which are both inexpensive and appealing for use in your entrance area. You should be creative in improving the overall curb appeal and elegance of your house. Sidelites are simply the windows that are placed next to your door. Doorlites are essentially windows that can be inserted into the exterior door. There are different textures and colors available for these glass inserts. You should make a solution that can significantly cut down the costs. Because glass is transparent, you should choose the proper rating of the glass insert to ensure the acceptable privacy level, so people can't see what's inside your house, even the put their eyes directly on the glass inserts.
You should also consider caming, which metal components that hold the glass together in an intertwining manner. Old caming solution was based on lead, but you can also find caming that uses brass, patina and zinc. For beautiful and affordable solutions, you can also choose wrought iron inserts. For this purpose, you can choose from different kinds of design and when you choose the one with frosted glass, you will still be able to maintain a high privacy rating. When it comes to improving the overall appeal of your entrance area, the possibilities can be endless.