How To Impress Your Date In Bed
There are thousands of way to turn on a man, to impress him in bed and to make your love making hotter and diverse. Wooing, love making and foreplay takes the biggest part of any dating relationships, which is why it is very important to know some techniques on how to impress your date in and out of bed. Foreplay is an essential part of sexual intimacy when dating, it can whether make your sex hot and more passionate or ruin your expectations.
Learning some trick how to turn your date on will make any guy the happiest in the world. It's sweet, hot, sexy the same time, it's the best thing that a girl could do for her man to him how much she cares. There is a large list of turn ons for guys, learning them all takes some time, but when you know at least one third you will be able to get any date you want and to show him what is quality, hot sex. First you need to learn how a guy's mind works, what really matters to him.
According to survey conducted by online dating site Cheekylovers.com, 70% of men would like to have a foreplay before making love. The foreplay, doesn't have to start and end in bed. The fact is that to turn on your date you have to become sexy to him, make him want you, use your sex appeal to turn him on.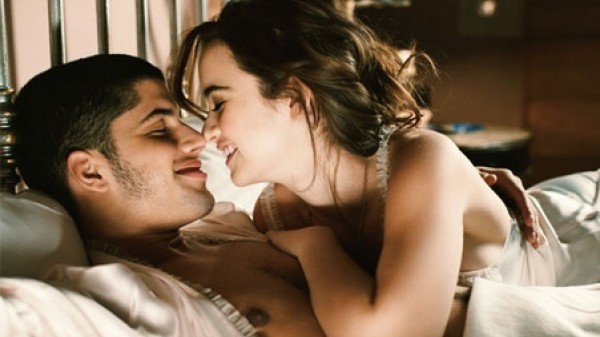 If you want to impress, seduce and turn on your man, read the following tips.
Make him Feel Sexy
Flatter him, men also want to know that they are sexy, desirable, knowing how to boost man's ago is one of the most important things when dating. Compliment his body, his smile, his eyes or his butt anything you find sexy about him, if he feels sexy around you, he'll also be a lot more turned on around you.
Reveal your wild Side
Every guy wants a nice and sweet girlfriend who he can introduce to his family. But when it concerns sexual intercourse every guys wants a wild, naughty date who doesn't afraid to be wild in bed and experiment. Be nasty, talk dirty if you feel like this, make him go crazy about you, run the show!
Flirt with him
Even though you've been dating for a while, doesn't mean that you should stop flirting with your date. Flirting is very important in dating, it's a special language and using it right can make your relationship fun and exciting. Flirt with your man all the time, show him that your sex appeal is infinite.
Naughty Talking
Whisper naughty things in his ear and bite it slightly, this tricks will explode his mind in ecstasy. Start naughty talking in bed and whisper your wildest fantasies. This is 100% winning strategy, there is no men that could resist such temptation.
Experiment in Bed
Every men wants a lady in the public and a freak in the bed. Don't be shy to try new positions, to role play, to take control sometimes, make your sexual intimacy wild and diverse.
This is a small piece of advice on how to turn on your date. If you follow these tips you will definitely make your sex hotter, passionate and more fun. Enjoy it!