How To Find Cheap Materials For Home DIY Projects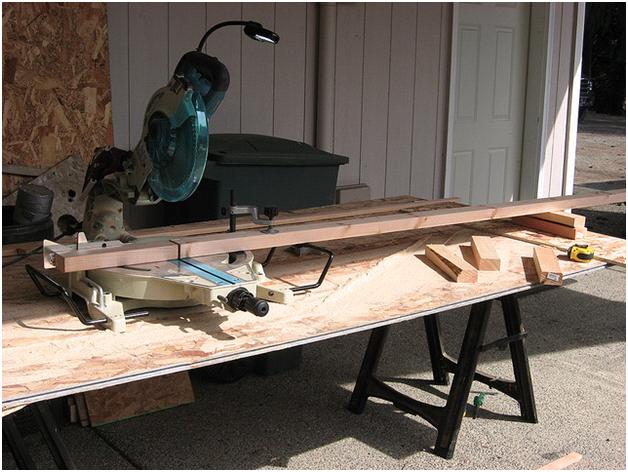 It has to be said that Britain is full of DIY lovers! We are a nation of people who, for the most part, will endeavour to repair or build stuff ourselves rather than pay for someone else to do it for us.My neighbour is an example of such a person. He has a shed in his garden full of all sorts of tools and spare parts, and can often be found repairing his cars himself or doing plastering and tiling work in his home. Did I mention that he is also in his late 70s? I sure hope I'm still doing stuff like that when I get to his age!Over the years, one thing that I have learnt from my neighbour is the importance of recycling items rather than spending money on brand new stuff all the time.
He is by no means a hoarder or anything like that, but he does keep spare parts of items that he uses on a regular basis such as timber or sheet metal (he has an old Ford Thames van which he usually has to weld or repair in some way). There are many sources that he obtains parts to keep 'in stock', and here is some of his most popular haunts for such items:
Breakers yards
Also known as 'scrap yards', these are the graveyards of cars and light commercial vehicles, and a place where such vehicles that can no longer be economically repaired or maintained end up.
Apart from being an awesome place to find cheap used parts for your car from, you can also scavenge for various random items to adorn your home or garden with. Volkswagen Beetle barbecue grill anyone?
Builders Merchants
Forget about the multinational ones, you can often source a wide range of useful items for your DIY projects from your local and friendly builders merchants, such as http://www.lbsbmonline.co.uk/.
Another great thing about local builders merchants is that they are staffed by people who are very knowledge on a wide range of construction-related projects, so if you are stuck on a particular project, then can normally suggest some solutions for you to try out.
And even if they can't help you, they will be more than happy to point you in the direction of other people whom they know can help!
Scrapstores
There are many curious establishments set up by charities dotted all over the United Kingdom called scrapstores. These places are a haven for people who want to use scrap material donated from local businesses and industry, such as offcuts of carpet, astroturf, wood and plastic.
You will even find other items such as fabric, paper, cardboard, electrical wire, in fact, anything that you can think of you will probably find in a scrapstore!
Although you have to pay for the scrap you buy, it's normally an insignificant sum of money and you also help to keep the charity going and stop useful waste from heading to landfill! The ScrapstoresUK website will provide you with details on your local scrapstore.