How to Create Effective About Us Page?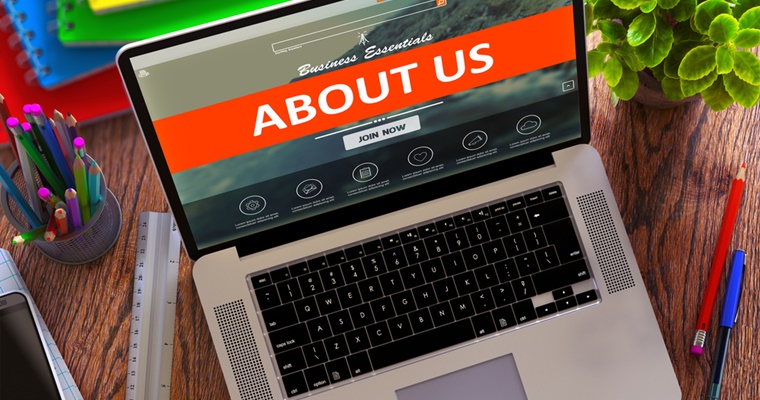 When visitors first visit our landing page, some of them may want to know more about our website. The page that they are looking for is "About Us". The page should contain all kinds of information that explain about our website. People who are on a fact-finding task to find reliable suppliers of specific items may want to learn about the credibility of a specific business. In this case, web designers should consider adding an effective About Us page. This page is an effective way to start an early communication with visitors. We should have the confidence of displaying our skill and experience.
The About Us page should tells us who we are to the consumer. Clients should be informed why we need to be chosen instead of others. We will need to explain what do we do and when did we start the business. It is also a good idea to inform people how we do our business. When we are speaking about who we are, it should be a good idea to include photos of our office and key staff. This information should be a great thing to know for people who want to recognize our company better. Some websites use generic About Us page template and change only a few details. This is a bad practice and will leave people unclear about the purpose of our business and website.
We should explain flawlessly in the About Us page why consumers should choose us instead of others. It isn't necessary to explain how wonderful our services and products are, because we should do our direct marketing efforts in our parts of our website. People don't want to be given direct sales messages when they want to learn more about our company. They need to know about facts, instead of sales messages. This will allow them to build more respect about our business. The About Us page could also include a mission statement that explains things we do.
In the About Us, we could show our work experience and skill, with neutral tone, so potential clients won't be annoyed with our subtle attempt to sell something. We should also inform visitors about how we came to where we are now. For visitors, this could be a compelling and unique story to read, so we need to write interesting sentences when doing this. This will make visitors to become somewhat more comfortable with us. Things that we want to communicate should be delivered in a concise and clear manner. We should also try to represent things better online.
We should include the right type and amount of information. It means that the About Us page shouldn't be too long. Paragraphs shouldn't be too long and we could use bullets to explain essential things. It is also a good idea to include call to actions, not to purchase our products, but to contact us through email, phones, instant messaging or other form of communications. We need to make sure that potential clients are perfectly comfortable with us.