How To Choose The Best Vacuum Cleaner For Your Home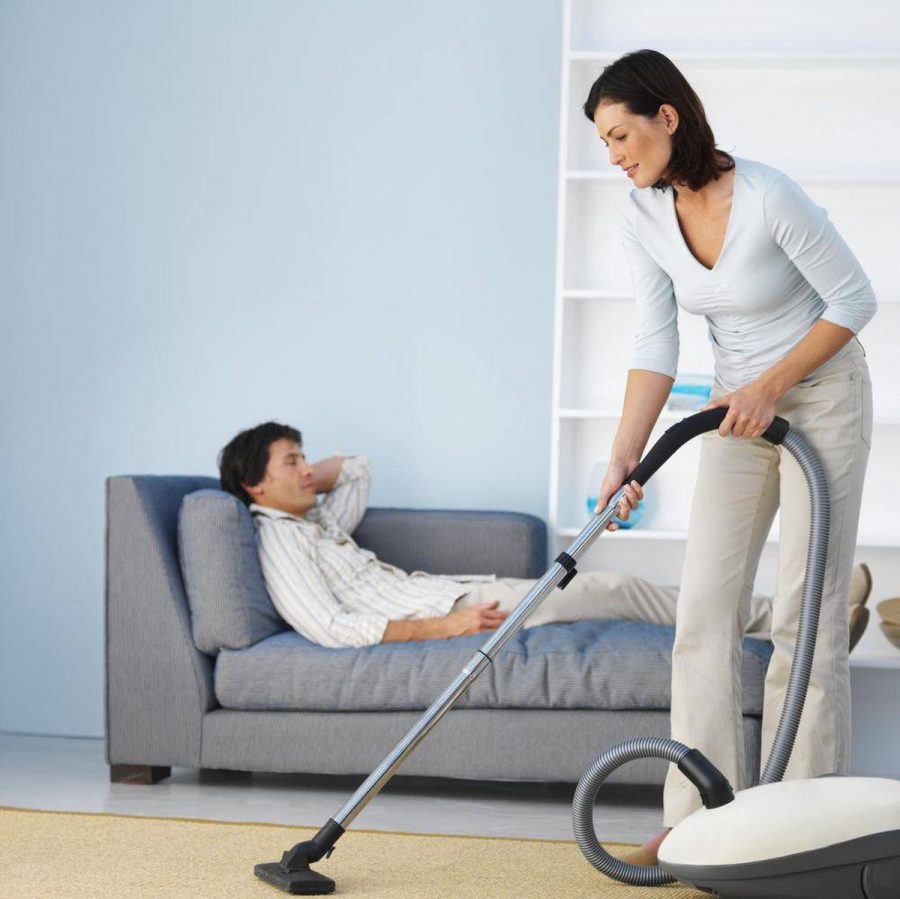 When it comes to choosing a vacuum cleaner, you need to do your own researches. Nowadays, the vacuum cleaners are available in all shapes and sizes. They come with a variety of features. So, you can choose the best suit your needs. In order to help you get rid of the tired feeling, we will give you some information about choosing the best vacuum cleaners for your home. They will help you get the job done easily.
Upright or cylinder vacuum?
Upright vacuums
Many people choose to use upright vacuums because they are easy to use, store away, and control. These vacuum cleaners are also effective in cleaning carpeted areas in the home. They come with the brush bar that allows you to easily remove dirt in hard to clean places.
Cylinder vacuums
These models tend to look like the more traditional version. They are cheaper than upright vacuums. Also, these vacuums are lighter. You can easily store them since they take up less space. They are designed perfectly for cleaning upholstery, stairs, and small spaces.
Bag or bagless vacuum cleaners?
In addition to upright and cylinder vacuums, you also need to concern about a vacuum with a bag or a bagless one. Each type has their pros and cons. That's why you should think carefully about the best one for you.
Bag vacuum cleaners
They come with a dust-bag inside that allows you to store hair, dirt, dust, and everything else when you clean. You can empty them. Also, you can put back in place or replace with another bag. You can store all the dust and dirt inside an airtight bag. That makes it great for those with asthma or allergies. Also, they are easy to disposal without the dust spilling everywhere. But, you will have to insert a new dust-bag when its bag is full. You may cost much money for this. Plus, they offer poor performance. And, you can rectify this by changing the bag before it becomes full.
Bagless
These models tend to operate either by having a filter within the dust canister. In addition to the ability to trap any dirt, hair and dust, they can able to separate the dust from the air thanks to the cyclonic action. If you are looking for a cheap vacuum, you should choose these models. Indeed, you won't have to spend any money on buying replacement dust-bags. Also, these vacuums allow you to easily see exactly what you're picking up. In addition, they are easy to maintain because of the visibility you can see when the canister is full. But, you have to pay money for fixing or getting replaced once there is any broken or damaged filter. These vacuums are not perfect for people who suffer from asthma or other allergies.
The Best Vacuum cleaners for your home
Dyson V6 Absolute cordless
This vacuum is available at a relatively steep price tag. It's one of the best vacuum cleaners today. The machine has a detachable dustbuster, easy emptying system, as well as a hygienic. You can easily use them by pushing one button. It's lightweight and easy to control. You can use it for up to twenty minutes.
Numatic Henry eco vacuum cleaner
The model is popular for good reasons. This is an eco-friendly model. Also, this product will help to save on energy costs. There are many useful features such as the TriFlex Filtration System, a rewindable cable, and a high efficiency motor. This model is easy to store. Indeed, it doesn't take up too much space.
Shark Light Lift-Away
This is a great choice for those who want to clean wide open spaces. It can be able to convert into a hand-held pod. So, the machine is perfect for cleaning difficult to reach areas including furniture, stairs, or tight corners. You can also easily see hidden dust underneath furniture because it has The LED lights.
Gtech AirRam
The Gtech AirRam vacuum comes with a unique design. It has long cables. You can use the machine for about 40 minutes. That matches the performance of mains upright models.
Dyson Cinetic Big Ball Animal
This machine allows you to clean your home without hassle thanks to the lack of filter or bags. You can easily remove this vacuum cleaner. It also helps to clean around furniture or tricky corners thanks to the Cinetic Big Ball captures microscopic. Especially, it's good for people with allergies or asthma.
Miele compact cat and dog vacuum cleaner
If you are a pet owner, you can't ignore this vacuum cleaner. The machine is perfect to get rid of stubborn clumps of pet hair because of the combination of high intensity motor and the turbo brush. In addition, it has the ActiveClean filter that can capture odors to keep your home smelling fresh. Also, there is an extra long handle so that you can easily reach hard-to-clean areas in your home.
Morphy Richards Supervac
This choice is perfect for cleaning around the home. You can use it as an upright or handheld model. Especially, this is a lightweight vacuum, so you can store it in small space.
Vax Air Reach bagless upright vacuum
This vacuum cleaner promises to help give you a house free from dust and mess in no time. It's an ultra-lightweight model. Thanks to its multi-cyclonic technology, you can separate dirt and dust from the air. This is great for cleaning both carpets and hard flooring. Also, the machine has many excellent attachments. Besides, it comes with the Turbo Tool to help pick up dirt from areas that are hard to reach such as near pet beds or under furniture.
Conclusion
In conclusion, these information here are everything you have to know about shopping for a new vacuum cleaner. All of the products listed on this post are guaranteed to get the job done. You should read all reviews and then get the best suitable vacuum cleaner for your home.