How To Choose The Right Colour For Your Kitchen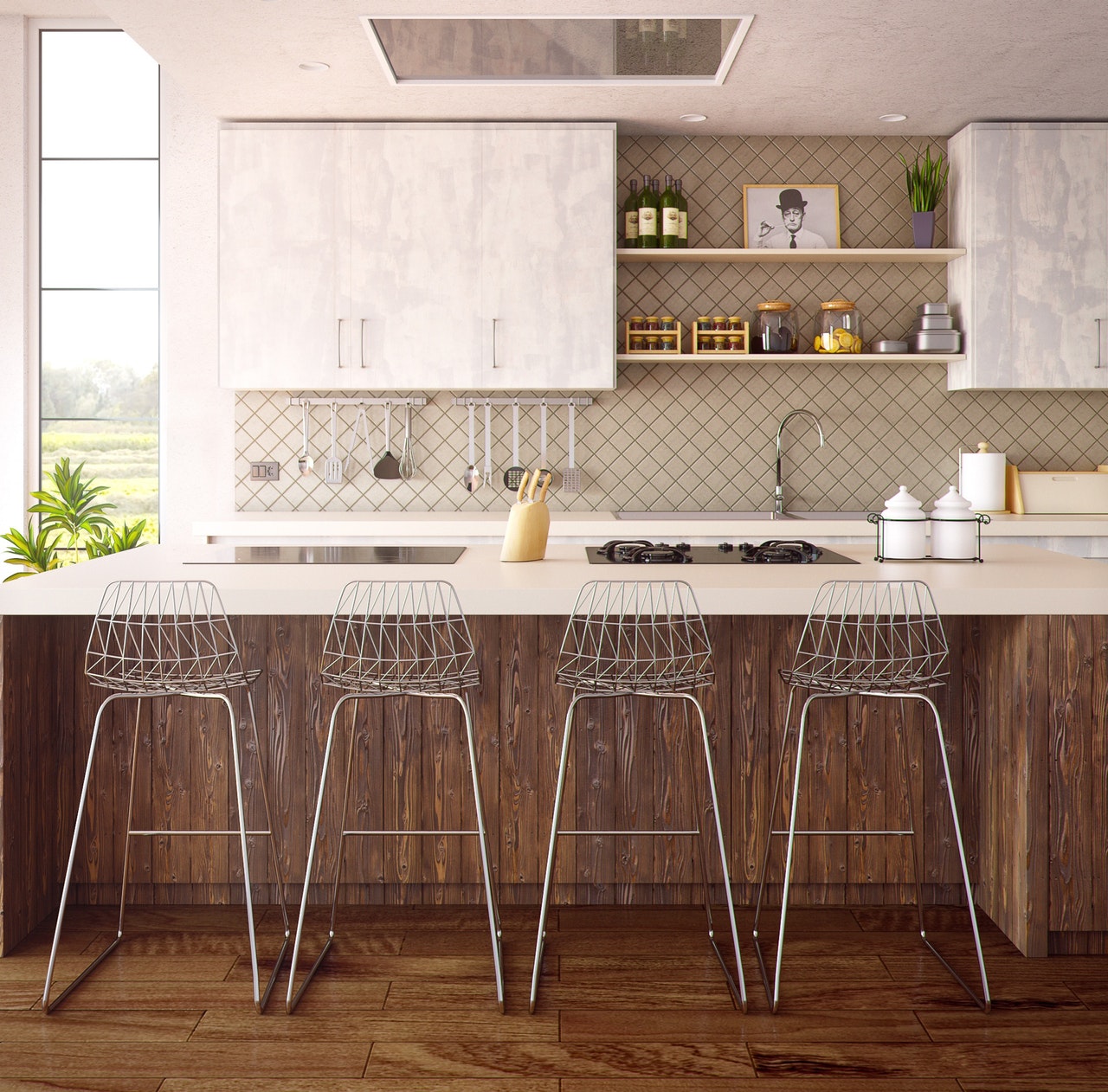 Take a look in any interior design magazine at the moment and you'll see all sorts of bold and beautiful colour schemes. Unicorn themed kitchens have even made their way into the stores this year, with glitters, sparkle and pastel colours bringing a whole new lease of life to the busiest room in the home.
If you're looking for a brand new look for your kitchen, you can go for the bold and bright too if you like. But if you're not quite so confident with colour or you're looking to sell, it might be a safer bet to stick with what you know and tone things down a little.
"How we decorate our homes is a very personal thing, and the colours and accessories we use should reflect our personalities" Belgravia estate agent, Best Gapp says. "One of the best things about owning a property is being able to put your own stamp on it. Spring is the perfect time to decorate because we can keep the windows open and get the air circulating, cutting down on drying time."
Before you take the plunge, it's sensible to visit your local DIY shops and get a range of tester pots. Colours often look totally different online and in magazines to how they will on your walls, so work with the light and space you've got to see how well they translate in your own kitchen. You need to ask yourself whether you can live with the new colour- it's one thing falling in love with a shade your best friend has chosen for their own kitchen, but does it really work in your own home?
If you like a particular colour but are not quite brave enough to go for it wall to wall in your own kitchen, why not just opt for some carefully coordinated accessories instead? You can keep up with all the key trends by making clever use of plants, lights, kitchen equipment – even tea towels!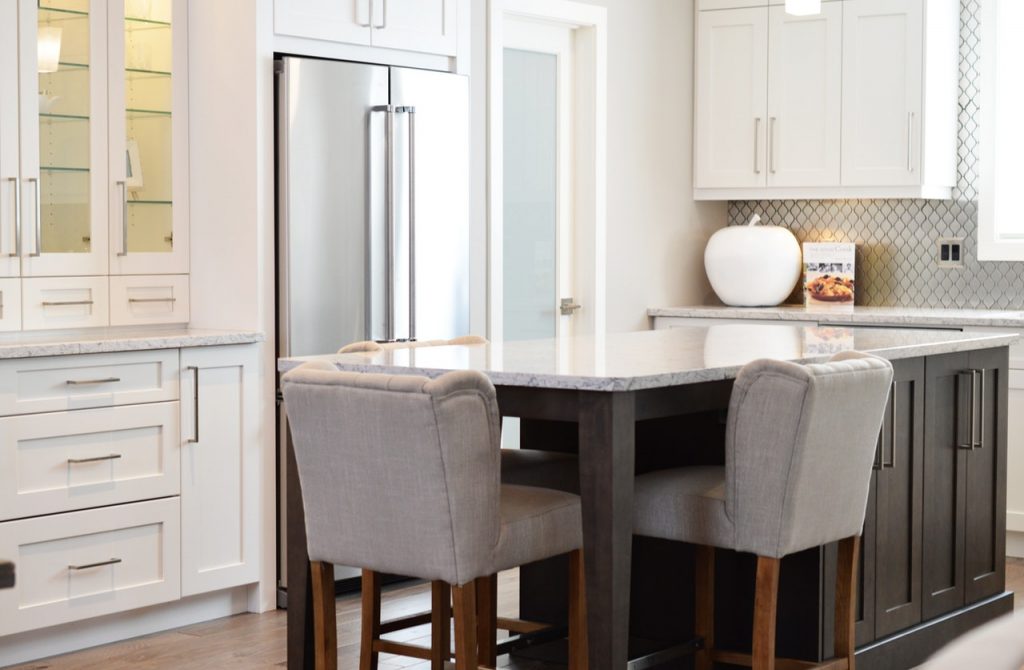 Think about the colours that make you feel happy. You might love the dark, steely greys that have been so popular in designer homes, but how would it make you feel on a gloomy day? Britain is notorious for its inclement and unpredictable weather, so if you're prone to the blues a dark grey kitchen might not be a good bet for you.
If you are looking to sell, neutrals are probably best. Creams, whites, taupes and pale greys always work well in kitchens, and don't forget you can create a fashionable new look with some carefully chosen accessories. "The vast majority of people want to move into somewhere that they can live in straight away, so bold brights and trendy colour schemes are a big risk if you want a quick sale" says LDG, central London estate agent.
"The kitchen is the hub of the home, and flexible design that facilitates that is a big thing for 2018. Think open plan spaces, lots of storage, and somewhere that's easy to move around in. That's what buyers are looking for rather than fashionable colour schemes " M&M Property concludes.