How Do You Determine A Supercar ?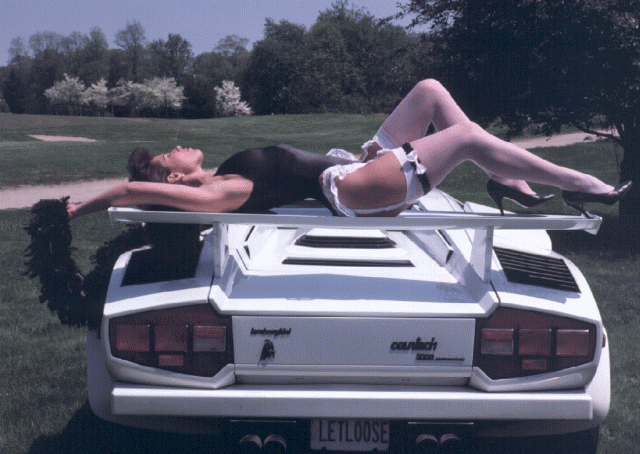 My brother tells me as a child of having two posters on his bedroom wall, one of Erika Eleniak from Baywatch and the other a Lamborghini Countach from the Cannonball Run Movie. Back then nothing said supercar more than that Lamborghini with its lift up doors and usually a scantily clad woman draped over the bonnet and as a young boy this would have been unbelievably cool.
But how do you define a supercar now in 2013? It's something that now isn't so easy to define as it was in the 80's or even the early 90's when the clear achievers of the title would be the Lamborghini Diablo, Ferrari F40 or the Porsche 959, of which two out of those three could be seen in Jamiroquai's 1996 Cosmic Girl video. – Well worth a watch!
Basically if the car was low, stunning looking and could knock on the door of 200mph it was a supercar. Things started to change however in the same decade when the Bugatti EB110SS, Jaguar XJ220 and the hugely famous McLaren F1 arrived, there was now a higher level of car, The "Hypercar".
Today cars that embody the "hypercar" status would most certainly be the Bugatti Veyron, Ferrari FXX Enzo, Lamborghini Aventador LP700-4, Pagani Huayra, Koenigsegg Agera R and the Lamborghini Reventon. There are others that are open to argument so in a way it's probably easier to say what a "supercar" isn't. For example it doesnt matter how much a car is worth, a Maserati Quattroporte might be able to get close to the 200mph mark but as a saloon car it certainly doesn't qualify for "supercar" status.
And a Caterham might be able to get its way around the Nürburgring quicker than any Lamborghini Countach but again you wouldn't class this as a supercar.
I think more than anything a supercar can be defined by its sense of occasion. A 911 Turbo for example has stunning performance and looks great but it's also quite practical which in a way takes away that special something that would otherwise make it a supercar.
Another thing is that in the Seventies were represented by cars such as the Countach and Ferrari BB both of which were the top cars in their respective ranges. Today a Ferrari 360 or 430 are the entry model vehicles so does this mean they're not supercars? You could argue that there can only be one supercar in for example Lamborghini's line-up and that it has to follow its heritage bloodline from the Countach through to the Diablo, Murcielago and today the Aventador.
So we've determined that a supercar doesn't hit the grade purely on its ability so it must be obvious that the heritage and brand must count for a lot. For example in the last few years Audi released the R8 which I have driven and absolutely love but unfortunately, well for me anyway the Audi badge and the badge of Nissan's GTR don't really make the supercar grade similar to the 90's with Honda's brilliant NSX, it's still a Honda and doesn't have that special something.
One thing that supercars do demand is attention. It must be stunning in design, low to the ground and doors that open in an unusual manner will always help, but probably the most important thing is that it needs to be built with passion. For example the McLaren-Mercedes SLR doesn't have the engine sitting behind the driver like nearly every other supercar but the passion and design that has gone into it are its strengths which take it to a supercar standard.
You see some people will for example find Honda's new NSX something that will get their adrenalin running whilst others will just see it as a "Sporty" Honda. Some will find the heritage of the Porsche 911 something that automatically gives it supercar status even being a reasonably practical every day car. The bottom line is I don't think there is any definite list of boxes that have to be ticked to make a car a supercar. If it turns your head, makes you smile and your heart race when you drive it, to me it's a supercar.
Featured images:
License: Image author owned
By Nicola Gear +Nicola Gear is involved in writing car reviews and giving car buying and selling advice in the UK for a number of companies and publications.