How Cloud Computing is Beneficial for E-commerce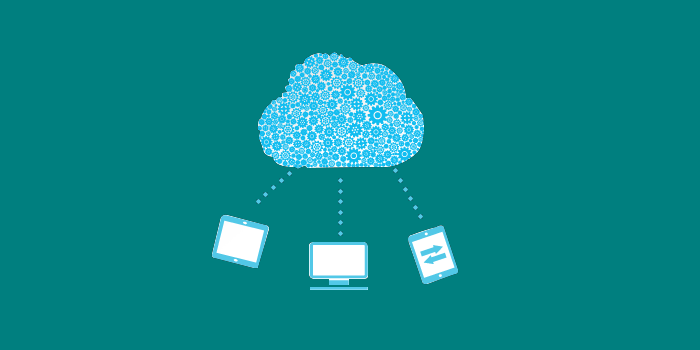 Technological advancements have changed almost all aspects of our life significantly. They help us to perform lots of assignments swiftly and accurately in a short span of time. E-commerce is one such technological development that has revolutionized the traditional way of doing business.
It has changed the buyer – seller relationship completely as today, it gives customers limitless liberty to buy almost all usable commodities 24*7/365 days from all parts of the world. For example- You can place an order for a mobile phone on Amazon at any time and get it delivered to your specified address.
Millions of people use E-commerce websites developed on Magento, to buy products at all the times. The E-commerce business is increasing rapidly and to accommodate the increasing workload, E-shop owners need to use the latest technology. Is there any way out? Yes, it is "cloud computing".
The basic concept of Cloud computing:
It is an extremely broad term. Understand it in a nutshell-
Cloud computing is a technology that allows you to accumulate data & applications on anonymous servers. Users can reach out the stored data through computers, laptops, tablets, and Smartphones, etc.
It helps E-Store owners with several benefits. Some of them are mentioned here below:
1. Cost Benefit
When you run your E-commerce website with the help of traditional information technology model, you need to spend a lot of money to buy server, frames, different hardware applications, etc. All these are required to develop an in-house infrastructure to keep your website live. Apart from this, you need to upgrade your site. Every activity in E-commerce business is a costly affair for you, and it hurts you a lot when sales are mild and there is no extensive use of the infrastructure you have developed.
But, you can save lots of money if you opt for a cloud service. Actually, cloud computing costs are based on your consumption and it is the duty of the service provider to take care of your site's issues.
2. Help E-commerce Websites to Deal with Heavy Traffic
As more and more people tend to buy online, E-commerce websites face a heavy traffic almost on a daily basis. Cloud computing helps online store owners to deal with the rapidly increasing traffic during festive seasons.
For Example- December is perhaps the busiest month for online stores as almost all online shoppers tend to buy some new clothes, gifts, commodities, etc, for X-Mas and the New year celebrations. During this period, you need to have greater bandwidth and more data storage capacity on your site to cope up with the heavy traffic.
3. Scalability
Cloud computing is very scalable as it is not restricted to one server or data center. Let's understand it with an example- Social media and microblogging website Twitter went down earlier this year all of a sudden, which forced millions of people to wait for sharing their status and writing twits. Sudden happenings like this keep taking place in digital world every now and then.
Cloud computing is very scalable as it is not restricted to one server or data centre. Let's understand it with an example- Twitter went offline on 2016 because of the server issue. This forced millions of users to wait for sometimes to update their status. Sudden happenings like this keep taking place in digital world every now and then.
Many times, websites go down due to the lack of sufficient bandwidth. But, in cloud computing, an application adds more resources to your site when it receives huge traffic. When the traffic decreases, the consumption of bandwidth also gets decreased. It helps you to keep your site live without worrying about the resources.
4. Cloud computing is reliable
The issue of data and customer information security is a headache for most of the E-relaters as online hackers always try to compromise E-commerce websites and steal the sensitive details of customers to get some financial benefits out of it.
In fact, cloud computing service is offered by some of the leading IT giants of the World such as Amazon, Google, Microsoft, NetSuite, etc. If yo use their service, you can rest assured that your sensitive and personal data is safe.
The cloud computing services make use of the most recent security practices to protect your data from unauthorized access. If your site is powered by a well- known cloud computing company, customers also treat your site as a safe destination (to make financial transactions).
5. Automatic Update: Less Manpower required:
If you operate your website with old technology, you need to have a team of dedicated web developers to take care of issues related to your site's server. But, when you use the cloud computing services, you get instant notification if there is any updation in your site's server (done by the hosting company). There is no need to spend lots of money on hiring web developers anymore.
6. Mobility
Using a cloud computing service allows you to work from all locations provided that you have a computer/laptop with an Internet connection. So, say a final farewell to boring office time and work from all locations/time zone as per your convenience.