Home Improvements You Should Definitely Consider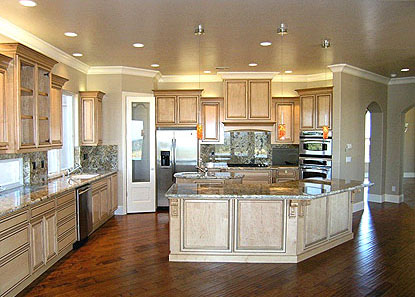 Increasing your home's value can sometimes seem difficult to do, but in reality it's a science that you can easily learn and practice efficiently. If you're trying to sell your home or just add some value, there are loads of things you can try to get to where you want to be. Here are the home improvements you should definitely consider for a better quality of life (or quicker sale):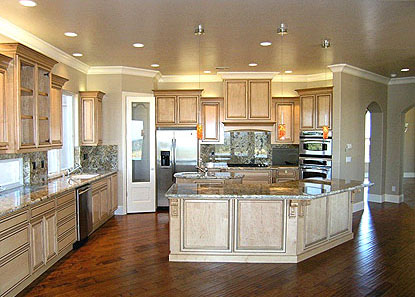 Turn Wasted Space into Storage Space
If you've got a few plain walls in your home that aren't up to much, why not magically transform them into storage space? Stacks of open shelves are great for storing and displaying records, books, accessories, figurines, and so on. Even something as simple as cup hooks underneath cabinets can be a great way to free up space!
Make an Awkward Space Functional
If you have a bay window, box window, or some kind of arch way in your home, then you'll know just how hard it is to find something to do with them. Why not turn a bay or box window into a little reading corner? These kinds of features will add plenty of value to your home providing you know what to do with them!
Install a Bay Window
Speaking of bay windows; installing one can instantly make a room appear larger and create another focal point for your home. They let in more light than a normal window too, which can have great benefits!
Replace Old Windows
Old windows can be draughty and don't always look attractive (unless they're sash windows of course). Swap your old windows for new, energy saving versions that will keep the house warmer and save money on energy bills! This is also very attractive to potential buyers.
Add a Fireplace
A fireplace adds the kind of atmosphere that you just can't get using anything else. It'll add warmth to a room, and create a focal point – killing two birds with one stone! If you want the best price paid for your home then you're going to have to add some attractive features like this.
Upgrade Your Kitchen Countertops
As far as countertop materials go, granite is one of the most desirable upgrades and the most requested. If this is slightly out of your budget, try laminate countertops that can emulate the look of granite for half the cost!
Replace Old Appliances
If your appliances are fairly old, say more than 10 years, you should consider replacing them with more energy efficient versions. Energy star appliances are great for the environment, and you'll save loads of money on your bills in the long run. Look at them as an investment!
Upgrade Your Shower Head
A new shower head will greatly improve your morning shower, and there are many different kinds to suit your tastes. Why not choose a pan-style head that will give the feel of a refreshing rain shower? Bliss!
These home improvements will enrich your life and probably even make you think twice about selling your house!