Guide To Hosting A Great Wine Tasting Party At Home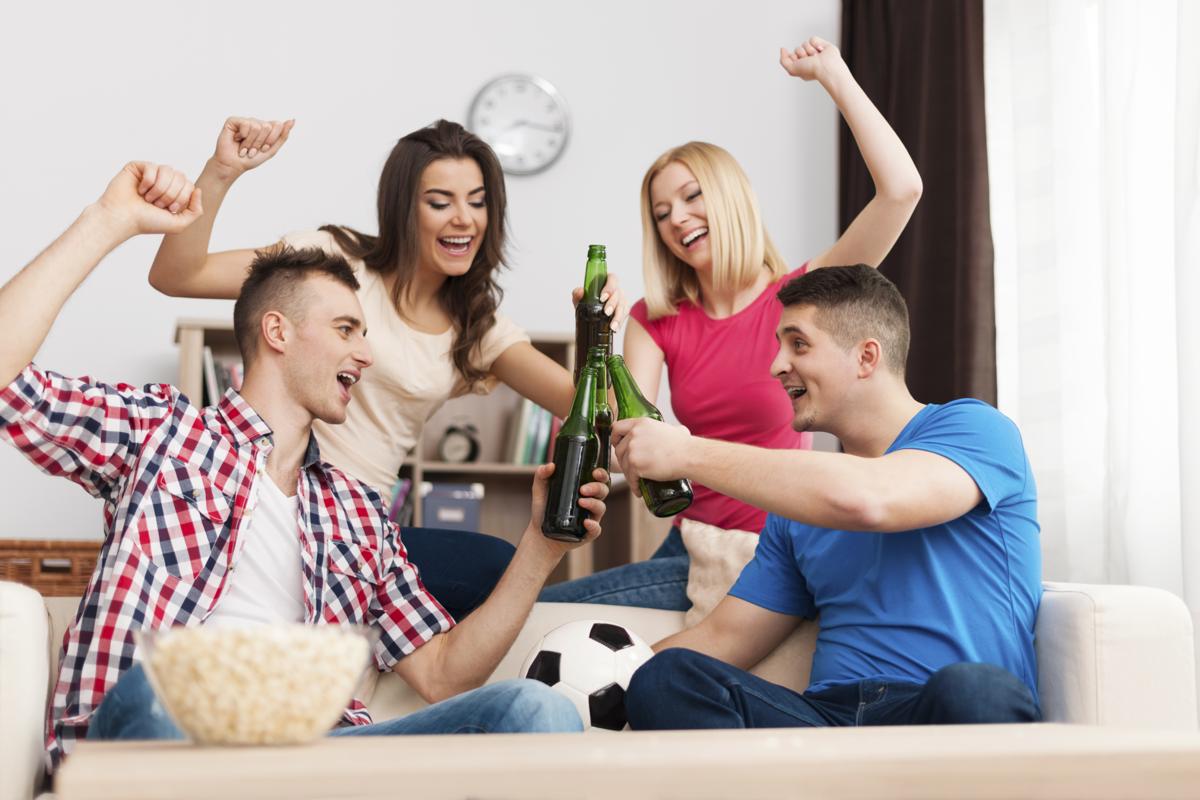 Are you and your friends planning to have a wine tasting party at that infamous bar everyone keeps talking about? Well, why not save some money by hosting it in the comforts of your own home instead!
Check out the tips given below on how to host a great wine tasting party at your house.
1. Set a theme
Just like those special functions, it will be nice if your wine tasting party has a theme. You can bring in wines of a specific region, for example, get wines from France and have a French wine tasting party.
However, if you are not getting region specific wines, then you can simply pick up red, white or a lot of blended wines. To make this party a bit simpler, you all can dive into different varieties of same wine as well.
If your friends brag about them being wine connoisseurs or enthusiasts, then why not host a blind wine tasting competition? Simply cover their labels or keep them in your kitchen and let your guests play a game of wine guessing. In between setting up a theme, don't forget to set up good ambience by maintaining your designer radiator at the right temperature and put up some good overhead dim lights.
2. Decide on the size of party – and make sure you can accommodate
When having a wine tasting party at home, sometimes even less feels like more. In a small circle, a wine testing session will lead to more fun and interesting conversations. But if you own a large house, then host your party at the entertainment area. Ensure that you have made all the necessary seating arrangements for your guests. Besides, you will also need at least one wine glass for each guest attending the party.
After you're done deciding the guests for your party, send them a stylish invite via email. Let all your party attendees know the time, date and theme of your wine tasting party. Also, since this party involves alcohol, suggest your guests to reach the destination by booking cabs.
3. Keep a tab on supply
If you own a wine cellar with nearly all types of wines from the world, then you can skip this tip. But if you don't, then check your supplies before hosting your party. Make sure that you will be able to provide at least a single glass of each bottle to each guest.
Though most wine tasting sessions involve only a 'taste' of wine, this event will involve double and triple servings of wine, as it is being hosted in your home. Normally a wine bottle has a quantity of 25 fluid ounces, which equals to nearly six glasses of four ounces each. So, decide how many guests you should be inviting and the required quantity of wine.
4. Get some Hors d' oeuvres
Do not forget – you wine and dine at the same time! So, don't just serve your guests with some wine; in fact, dish up some delicious hors d'oeuvres too. You can with a simple mixture of cheese, fruits, nuts and cured meats. If you have no idea which cheese would pair better with which wine, then visit a local cheese shop and get some recommendations from the shop owner. If your party is scheduled in the evening, then have a yummy dinner ready for your guests. If you are hosting a wine tasting party of a specific region, then prepare food that represents that region. This way your party will be properly themed.
5. Sip and spit
As opposed to what a lot of people think, this is really an okay thing to do while at a wine tasting party. It is also very true provided you are hosting a big wine tasting event where a lot of wine will be served for guests to taste.
One more alternative for this could be 'Sip and spit'. Give each of your guest a container to spit the wine in, which they did not like or consumed way too much (let's hope it doesn't come to this!). Also, ensure that the container is not easily visible, as nobody likes to see spat wine.
While your guests are gulping down wine, provide them with a glass of water so that they don't get dehydrated. Also advice your guests to avoid using water to clean the wine glass, as it will dilute the taste of wine that will be poured next. Ask them to 'clean' the glass by pouring only a little amount of new wine in it, giving a good swirl and later dumping it. This will ensure that your new wine isn't mixed with old one.
We hope the above mentioned tips help you host a great wine tasting party at home and both you and your guests have an awesome, slightly merry time!