Small businesses often ignore the legal aspect of their business and pay little thought to it, however, this can be a really big mistake and prove disadvantageous in the long run. One misplaced step or decision can put you at the stake, jeopardize your whole venture and cast a cloud over everything for a good long time.
Therefore, it is our sincere advice to every small business owner; make sure you hire an attorney before starting! Even though you might not be able to see it, but there are countless ways a good lawyer can add up the score for your business, right from keep you on the correct legal side to giving essential business advice.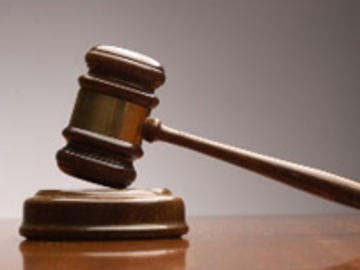 This guideline is written to help you decide better when it comes to getting a lawyer for your small business. Along with your vision statement, it should help in making things clear for you.
Why Would A Small Business Need A Lawyer?
The good thing about lawyers and attorneys is that they help prevent problems. They are the key figures in helping you make the most fundamental decisions about the structure and flow of your business. They also help in making all the important deals and steps which are needed for the success of your organization. Therefore, it is always better to have an attorney on board.
Moreover, if you have persistent questions about the nitty-gritties of the structure of a company, or if you envision your small scale business to mushroom into a large scale venture, it is probably a good idea to have an attorney take you through the initial startup process of your business so they can help you plan for the future and straighten out all the kinks.
Attorneys are aware of the legal implications of all kinds of businesses. They can help a great deal in selecting just the right structure for your business and help in you managing the legal forms as well. They will be able to pinpoint the laws you might overlook yourself.
This is particularly helpful if you want to avoid a meltdown a few years down the road when something happens and you suddenly find out how you had managed to overlook a certain important clause or have tied yourself in a bad business structure. Therefore, just like a stitch in time saves nine, so does an attorney!
Know The Particular Legalities Of Your Business
While almost all business can make use of the help of an attorney or a lawyer, it is still important to determine the nature of your business so you can decide how badly you need an attorney, or is it possible to do without one?
For starters, you should know the nature of your products and the different services you want to provide. For example, if your new business is based on some hi-tech product which you have come up with yourself, it is important to have a patent attorney guiding you on each and every step. On the other hand if you want to get a trademark for your brand, you would need an attorney who specializes in marketing and areas like publishing.
However, some small businesses can be evasive in this regard. For example if you have a nice design for a scarf and you want to mass produce and sell it in all the big stores, it is a good idea to look a little beyond the marketing and manufacturing alone. You should be able to keep in mind all the legalities involved as well, for instance legally protecting and copyrighting your design to prevent it from illegally cropping up everywhere. In trying to make your intellectual property rob-proof, you would definitely need the help of an attorney.
Getting A Good Attorney For Your Small Business
Nothing beats finding reliable legal support through word of mouth. If your friends, colleagues, accountant etc. know anyone who is good, this referral is the one for you –go for it. However it is always better to also do your own research and interview a couple of attorneys –make sure you feel at ease with them because you will be putting your business' future in their hands.
Similarly, it is always a good idea to get an attorney who has already had some experience with the kind of business you want to start. When asking questions, also question them about their fee and the different billing plans they propose. It is always a good idea to have a list of questions ready so you don't miss out anything.
Demand Your Worth And Pay Theirs
Attorneys can help you broaden your business vision and strategies and over the years, become very good friends. So this is a partnership to invest in. Remember, when you pay them well, they will give you good returns –and you should settle for no less either. This will be one of the most value-added investments either, so don't hesitate in getting an attorney just because of the cost.
Sam works for a legal firm http://www.djpsolicitors.com/, and he specializes in providing legal support and help for small and large scale businesses and other workplace related issues.