Find a Better Web Host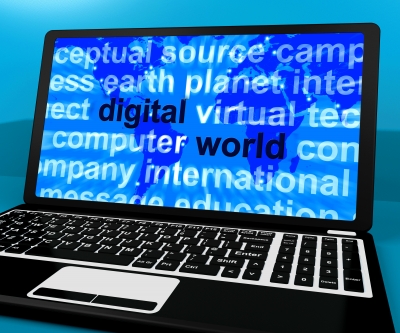 When you launch your company's website, your hosting provider will play a significant role in determining the website's success. For this reason, it's very important to choose the right web hosting provider. However, if you haven't had much exposure to the available hosting providers, it can be difficult to select the right fit for your intentions.
One of the best ways to choose a hosting provider is to learn about other customers' experiences and opinions with regard to different providers. Below are some tips you can use to learn more about each provider and select the one that is best for your website.
Ask friends and acquaintances
If you have friends, acquaintances or business connections who already utilize hosting services, ask for referrals or reviews. Take notes about their experiences with each provider. Remember to ask about load times, customer service and pricing.
Check online reviews
Previous customers who have had good or bad experiences with a given hosting provider will often post reviews describing these experiences online. To browse online reviews, visit an online review site and look for the providers you are considering, or simply type various providers' business names into a search engine and sift through the results. Try to read reviews only from unbiased websites. Reviews you find on pages that are sponsored or maintained by a specific provider are often biased.
Search Twitter for dissatisfied customers
When people have bad experiences with hosting providers, they will often share these problems with their followers on Twitter. Fortunately, you can easily find these posts yourself with a quick search. Simply search Twitter for the name of the hosting provider plus the characters ":(". For example, if you are looking for negative reviews about the web hosting provider GoDaddy, your search query would read "GoDaddy :(."
Look for serious problems
All web hosts will have problems at one time or another. However, some problems are more serious than others. When reading through the reviews you find, look for the following:
·         Broken promises to customers – Hosts who make promises they can't keep should be avoided at all costs.
·         Inadequate hosting resources – Not all hosts have the adequate amount of servers and backup power necessary to maintain multiple websites effectively. An inadequacy in equipment can lead to slow loading times and server crashes.
·         Lack of security – If the host can't keep your data safe, don't sign up for their service(s).
·         Significant amounts of downtime – If previous customers are complain that their website is frequently down, look elsewhere for hosting.
·         Lack of customer support – A good host will address customer complaints as quickly as possible.
·         Over-billing – Don't choose a host with a reputation for charging more than the promised rate.
After you have gathered information about the hosting providers you have researched, compare notes and decide on the best provider. Keep in mind that you will most likely find both positive and negative reviews for each provider, so don't base your decisions on a single good or bad write-up. Instead, look for patterns or behavior. Multiple customer complaints about the lack of customer support are a good indication you should cross that particular provider off your list of potentials. Likewise, if the majority of customers are praising a certain hosting service, it's probably a safe choice.
Godaddy is serving to its customers since more than 10 years. It was founded by Bob Parsons and it the worlds favourite domain registrar. There are hundreds of Godaddy Coupons available which can save lots of money to online shoppers