Experiencing Esteemed Life At Raheja OMA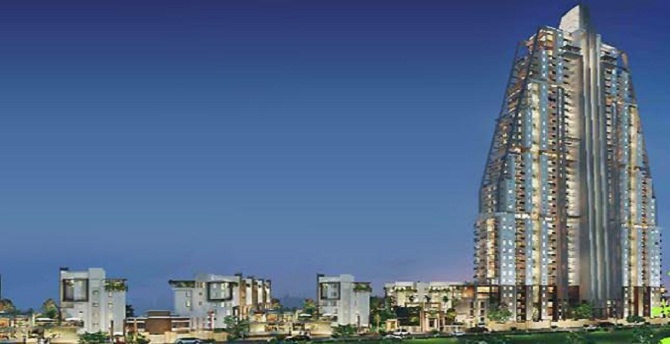 The increase in the overall middle-class across the globe has derived exceptional momentum for industrial sectors and tourism. Spa and wellness market has attracted more and more people proactively who are seeking a lavish lifestyle. So, Raheja OMA has come up as a refreshing option to fulfill the void that exists in this enormous industrial belt for worthy and luxurious housing desires. Raheja Developers in Gurgaon is a well-known name with a number of successfully delivered and ongoing projects in the residential segment. Now the builder has turned its proficiency to developing affordable houses for sale.
Raheja Developers are known for its differentiated developments in almost all their residential projects. And they have come up with the fresh concept of "spa homes" & affordable apartments for sale that are with the finest in top-notch luxury. OMA Project addresses the call for an hour as it is a user based project and is expected to demand high premium on rent from top executives and directors who have their work places in the nearby area.
OMA is one of the best properties in Dharuhera, with "spa homes" facilities. There are different options for low-rise town houses known as Sansara Residences and the iconic high-rise apartments called Akasha Tower. Raheja OMA offers one-bedroom studio condominiums, 3 BHK flats and 4 BHK penthouses on the 40th storey. Raheja OMA offers the same luxury which is the essence of any Raheja project. The independent floors at Sansara offer enchanting views of the lush green landscapes. The majority of these 2, 3 and 4 BHK flats come with their private terraces and part pools.
The Akasha tower has a Sky Pad on the top floor and the lavish Spa and Clubhouse on the ground floor. OMA has also recreated the Oriental Spa as well as human traditions and is operated by a well known spa company. Raheja OMA gives a unique alternative to own a spa home instead of booking spa resorts outside which is away from the chaos of the city lifestyle. OMA is brilliantly designed by the internationally acclaim Lessard Design (USA Architects of Trump Parc & Trump Plaza).
Raheja OMA is ideally located in Sector-2 Dharuhera. The site is well-connected to Kundli-Manesar-Palwal Expressway therefore providing the ease of leading a life with various benefits. It is easily located at the intersection of the NH-8 and NH-71B at Dharuhera having a superb connectivity to Delhi and Gurgaon. OMA is a perfect retirement home too having a glance of peace and serenity, in elite gated environment. A self sustained and secure township surrounded by all the essential conveniences like medical health center, shopping and etc.