Easy Ways To Make Your Backyard The Envy Of The Neighborhood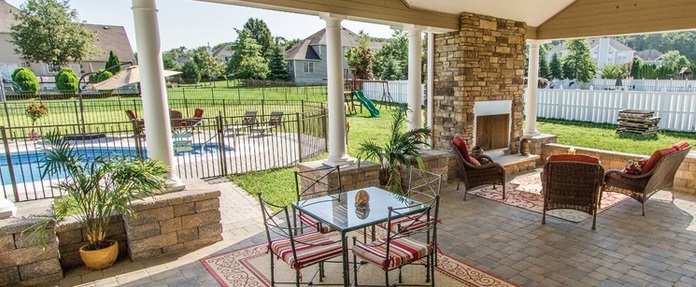 Tired of a sloppy, shabby backyard? Want to have a backyard that makes the neighbors jealous? Here are a few easy ways to make your backyard the envy of the neighborhood.
First, take a look around at your yard. Consider what areas get light, what areas are in shade, where the most private areas are, and what areas have a good natural "feel" (perhaps there is a nice tree, or a rose bush). Start to map out activity zones within the yard. Depending on the size of your backyard, you can have areas for cooking, seating, vegetables, decorative plants, shade structures, parking, and play. Once you've got an idea of what you want where, begin to populate your yard with plantings, pavers, and decorative elements. Give vegetable gardens ample sunlight. If your yard is in shade find suitable shade-loving plants like Begonias and Japanese Forest Grass.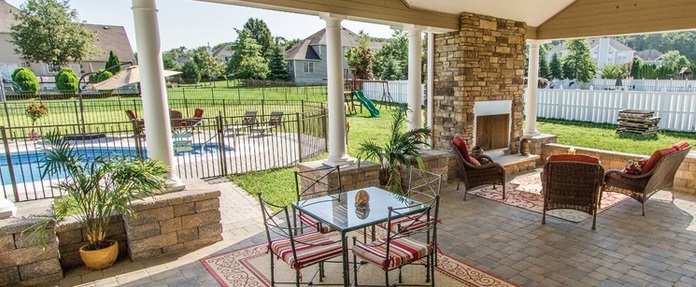 Pavers create excellent environments. They set the stage for outdoor seating and define spaces. They can create paths and make your backyard beautiful. Consider a permeable paver that lets grass grow through. If you have a very small yard, a strong paver can double as a parking pad when you aren't using the space to entertain. Next, decide where and what to plant. If you are short on space, try using buckets and planters around the edges and at paths. These give a very green feel without the maintenance of a traditional garden. A big planter of cherry tomatoes is divine in the summer. If you have enough space, a water feature can add interest and calming background noise. If your yard is surrounded by old fences and you don't want to replace them, try placing planters nearby with climbing plants or even grape vines. You can also purchase or build "vertical gardens" that will hide unsightly fences. Long planter boxes can house fragrant and delicious herbs that also look beautiful.
Once you've added activity zones and plantings, it's time to furnish the backyard. For designs on a budget, shop your local thrift stores and garage sales. Find old furniture and paint it with an exterior paint. Go for all one bold color, or all white. If you don't mind a mismatched look, have fun and paint it all different colors! If you're crafty, try using mismatched or broken porcelain tiles to cover table tops, benches, and flower pots. Remember, you don't have to spend your life savings to make your yard look like a million bucks.