Dorm Room Essentials For College Freshman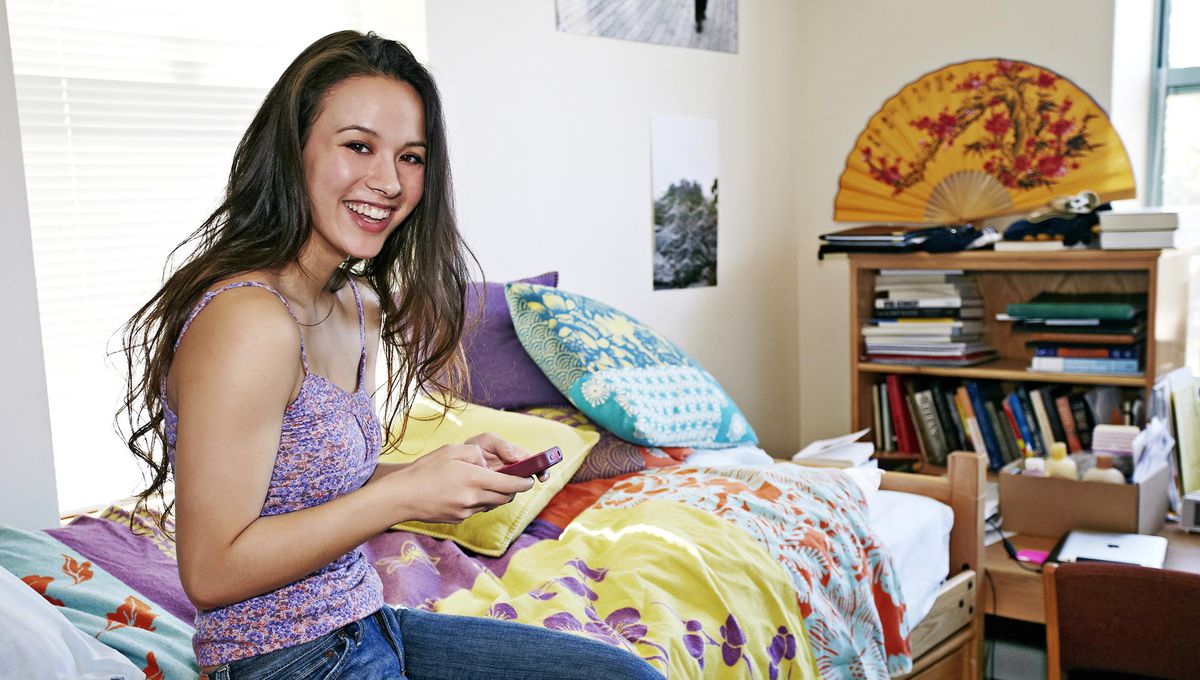 Heading off to Maryville University soon? Or maybe you're going to school closer to home. Wherever you decide to go, you're going to need items for your dorm room. There are some items that are an absolute necessity, and others are just for comfort and fun. Either way, you need to have a clear idea of what's needed for your stay on a school campus. The best time to start making your list and shopping around is right now. Don't wait until it's time to pack up and go to college to start the process.
If you're at a loss, you can use the following ideas to ensure you have all the dorm room essentials needed for a pleasant stay at college.
Getting the Rest You Need
You're going to need plenty of rest while you're in school. You'll have plenty of late nights, hanging out with friends and studying for exams. In between these ventures, you're going to need to get a good night's sleep. That's only possible if you bring along essentials, like a mattress pad, pillowcases, pillows, blankets and sheets. You may also be interested in other items like a foam topper, duvet and bed skirt.
Relaxation in the Room
Your dorm room is going to be your home until you graduate. As they say, home is what you make it, so it's up to you to make your dorm room as cozy and comfy as possible. You can buy items for the room to make your stay more functional, such as an alarm clock, area rugs, coffee table, curtains, floor lamp, additional seats, full length mirror, futon, hangers, shoe rack, garbage can, under-bed storage and wall art.
Washing Your Own Clothes
Living away from home for the first time means you take on responsibilities that once belonged to your parents. Laundry is one you will have to get the hang of quickly – unless you live within driving distance to home and can bring home your laundry every two weeks. If not, you're going to need certain items, like laundry detergent, stain removers, laundry hamper, iron, ironing board, lint brush, sewing kit, fabric softener, bleach and drying rack.
Eating Healthy Meals
Hopefully, your college career consists of well-balanced meals, rather than sugary snacks, soft drinks and caffeine. You can stock up on fresh fruits and veggies, along with other quick to eat items, such as granola bars, peanut butter ad jam, soup, popcorn, cereal, bread and dried fruit. Make sure you have plenty of bottled water to stay hydrated.
Approved Kitchen Gadgets
You'll need to check with your school to determine which items are banned and which of them you can have in your dorm room. Some of the items that are normally approved by colleges include, microwaves, mini-fridge, mini vacuum, can opener, blender, bottle opener, Swiffer, tinfoil, paper plates, sealable plastic bags and coffee machines.
Don't Forget the Bathroom
This is where you will spend lots of time in the morning getting ready for school. Make sure you have everything you need in there, including hand towels, loofah, shower cap, bath towels, bathrobe, rug, upgraded showerhead, washcloths, bathroom cleaning supplies and air freshener.