Cell Phones: A Top Priority For International Direct Marketing Strategy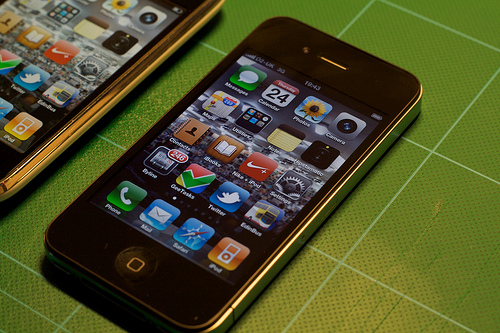 When expanding your business and/or product to other countries through the use of direct marketing internationally, the centerpiece of strategy for many companies focus on a direct mail campaign. This is, after all, what we think of when we think of what direct marketing is and twenty five years ago; this would have been one of the more effective approaches to international direct marketing.
In this day and age however, where technological advances have been made to the point where the vast majority of us have mobile cell phones, direct marketing campaigns have had to evolve with this change in communication.
Direct marketing is being in the business of knowing information that can be used to sell potentials into becoming customers.
Mobile connectivity has given direct marketing 24/7 access to an ever expanding database of customers. The number of cell phones in the world is expected to exceed the number of people on Earth in 2014 and this presents a huge opportunity for businesses.
There are multiple ways that direct marketing is able to reach out to consumers through mobile technologies.
SMS/Text messaging
Last year, 17.6 billion SMS text messages were sent worldwide and data shows that 95% of consumers that opt into a company's text messaging program with open and read your message within three minutes. Unlike ever before, SMS text messaging has provided direct marketing with, arguably, the closest thing it has to a guaranteed read. A prime example of this is in the direct marketing campaign launched by the Planet Hollywood Resort in Las Vegas, which ran an SMS campaign that offered $10 in free slots play.
This simple promotion allowed the resort and casino to increase its' A-List Players Club Membership by 13% with a 70% success rate that the campaign achieved. One must be cautious however, with a direct marketing strategy set in SMS messages. These can be perceived as invasive to consumers that didn't opt in to a campaign. Therefore, this strategy must be used selectively for promotional messages that offer a high value.
Mobile apps
Everyone uses these and without knowing it, consumers spend approximately 80% of their mobile time engaged with a mobile app. How this benefits direct marketing is simple. With in-app advertising expected to hit $7 billion in 2015, actually advertising within a mobile app is one option. What direct marketing can learn from mobile apps is how to increase brand awareness, and how to gather data willingly from their target customers.
Location based notifications
A new strategy that is just beginning to gain a bit of momentum in the world of direct marketing is being able to send personalized notifications in real time depending on the location of the mobile device. For instance, a consumer is in a taxi and the taxi stops at a red light besides a restaurant. On their mobile device, direct marketing is able to automate a notification that comes up with the restaurant's "soup of the day".
These are meant to capture customers in the moment and therefore, through this direct marketing strategy, your business is able to play off a person's impulses.
These are three premier direct marketing strategies that work and work VERY well in today's climate.
This isn't to say that television, direct mail, and online advertising isn't effective but mobile devices often are overlooked in direct marketing campaigns. When you introduce a direct marketing tactic such as this at an international level, things can get tricky. It is best to seek out a company that is experienced in international expansion and that has existing contacts in the foreign countries to which you're looking to market.
Mobile is often best combined with television, direct mail, or online advertising in some cases as a way to begin building that consumer database. What a business needs is a company of consultants and advisors that understand the culture and demographics to the international regions to which you look to introduce your business.
Direct marketing is a phenomenon that is continually evolving and as the population continues to adapt to new technologies, mobile cell phone messaging will no doubt act as an anchor for direct marketing in the decades to come. The fact remains that direct marketing strategies that work in the United States aren't necessarily going to translate well to a country like, let's say, Japan. Ensure that your partnership is with a direct marketing company that has the experience needed for the country you're marketing to.
Featured images:
License: Creative Commons
image source
This article was written by Brady Pabon, who has worked for Williams Worldwide TV, a direct marketing company responsible for some highly successful "As Seen on TV" products.