Can You Study In English In Italy?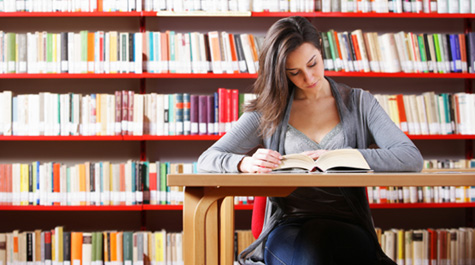 Does the idea of al dente pasta, latest fashion trends and beautiful cathedrals excite you? Do you think that waking up every morning surrounded by the beautiful Roman architecture will make you feel like the luckiest person on Earth?
Then Italy will be the perfect destination for you if you're looking forward to studying abroad. Whether you're looking forward to studying for your bachelors or masters, there is something good for everybody in the land of La Dolce Vita!
Italy is a country that is not only famous for its precious history, fine food, rich culture and a happening nightlife, but it is also one of the safest and best destinations for undergraduate as well postgraduate students.
Not all but several universities offer an atmosphere of diverse students, creative ideas and a syllabus that is in sync with the latest trends in the world and all of that is further enhanced by the friendly locals who make your stay in Italy all the more memorable!
Why Not Knowing Italian Won't Be a Bother
If you're looking forward to studying here and the only thing holding you back are the fear of not knowing Italian, then let us tell you that you have no reason to fret. That is because several universities offer courses in English and Italian classes for international students.
Italy has been home to some of the oldest universities in the world like the Bologna University that was established way back in 1088! These universities are consistently well ranked among some of the best universities in the world.
Since they are a popular destination for international students, the authorities have structured some of the popular courses to be taught in the English language because English is one of the most commonly spoken languages in the 21st Century and is taught to students in most of the countries around the world.
However, along with that, such universities also offer Italian classes to the international students to make it easier for the students to feel at home.
Should You Go in For Higher Studies in Italy?
Italy is home to several thousands of students who come here to start a new phase in their lives, and that is a strong testimony to the effort that the universities have made to educate them in English and give them further help by offering classes in the Italian language as well.
Since Italian is the official language of the country, not all universities offer courses in English. However, several popular universities do provide some courses in English, like the BBS Bologna Business School, where it's easy to study in English in Italy.
Research before you zero down on the university you'd like to enroll yourself into. Many professors are well versed in the English language and will make you feel at home right from the start.
Just because the official language is Italian, don't give Italy a miss; it is a country where we promise you a beautiful, romantic, fashionable and loving experience as a student who has just started one of the most amazing journeys of his life in the land of food, fashion, and history!