Best Sales Management Software For Corporate Needs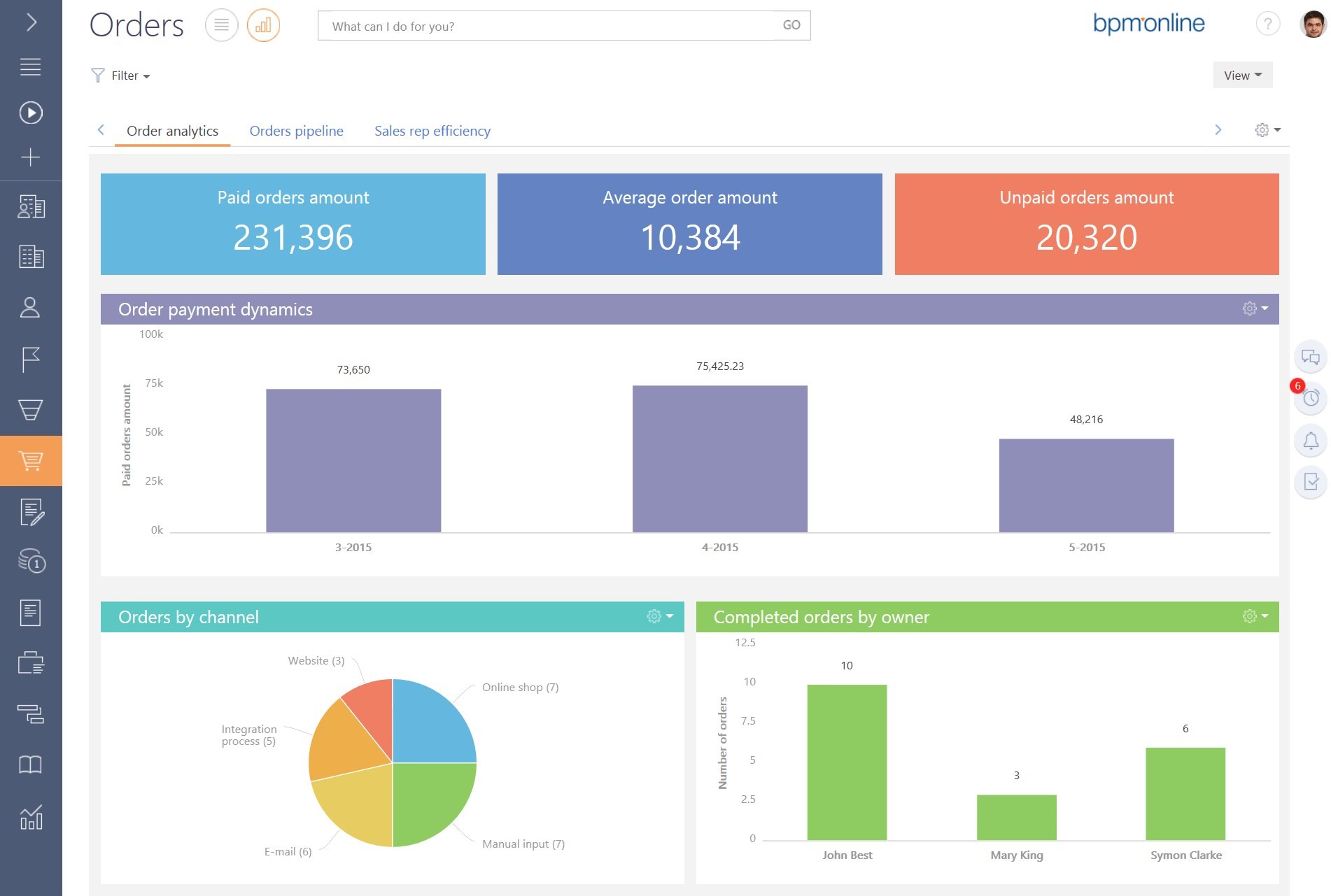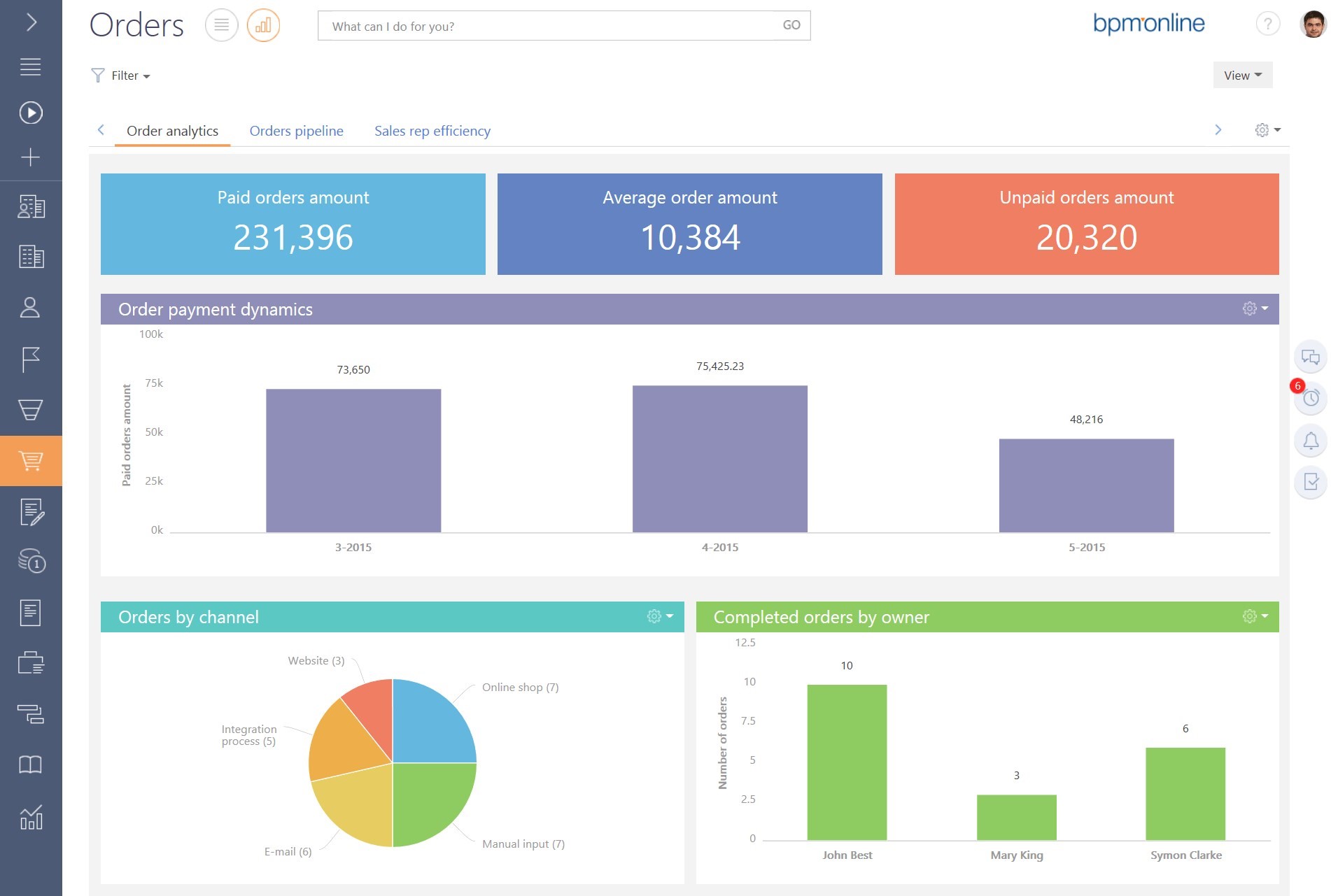 Sales management solutions help companies to run the sales process, track their deals and stay in touch with customers. Contemporary sales software developers offer numerous options that can boost the company's performance and increase its sales profits.
The majority of companies all over the world are engaged in selling goods or services and hence need to run the sales cycle in the most efficient and painless way. Sometimes the volume of information on sales and clients is so big that even additional employees cannot handle it properly.
One of possible solutions is to introduce sales management software. Basically, it is a comprehensive web platform that enables tracking deals, managing sales process, keeping customers' contacts and many more. With the help of such software companies can always find and export all necessary and relevant data on their sales, as well as find new information that can potentially improve their future performance. The system can be accessed by all managers and employees who can improve their team work by using corporate chats, virtual brainstorming spaces, etc.
Best software for sales management contains numerous analytical tools that help to obtain all possible statistical and numerical data on your sales process. Exact number of clients, sales volume in the past month, outstanding payments – this is only a small part of the data that can be regularly generated and exported by means of sales software. The platform also provides user-friendly systemization and quick uploading of such information.
Another advantage of sales management software is the high level of customization. The platform can easily be adjusted to specific needs of any sales company, be it a retail startup or a huge chain of wholesale shops. The area does not present difficulties either: contemporary sales software can be introduced by all companies – from food and FMCG to IT and financial services.
Last but not least, sales web platforms are provided in several types of deployment. Onsite versions are more convenient for big established companies that have vast office spaces, while cloud versions are often used by small companies and startups, mainly in IT and web marketing spheres. Finally, mobile platforms are extremely helpful for companies in which there is need for frequent travelling or which employ a considerable number of freelancers.
Nowadays there are many developers worldwide that offer software for sales management. These web solutions suit different types of companies and provide different sets of sales management tools. We have prepared a list of 4 best providers:
Let us study the above-mentioned platforms one by one and see what they can offer to sales companies.
Bpm'online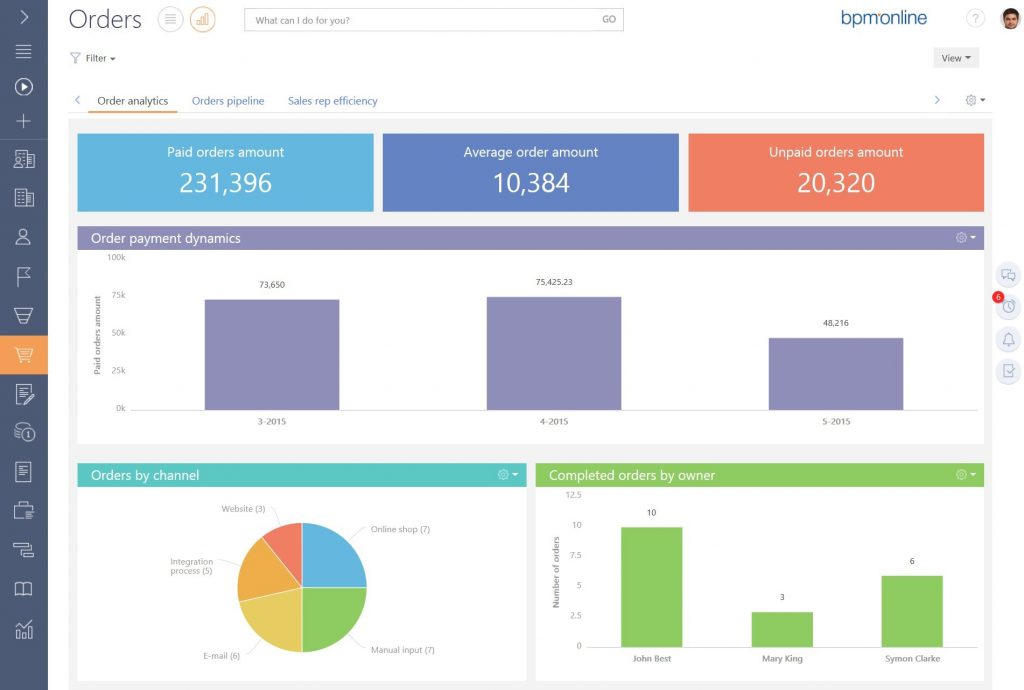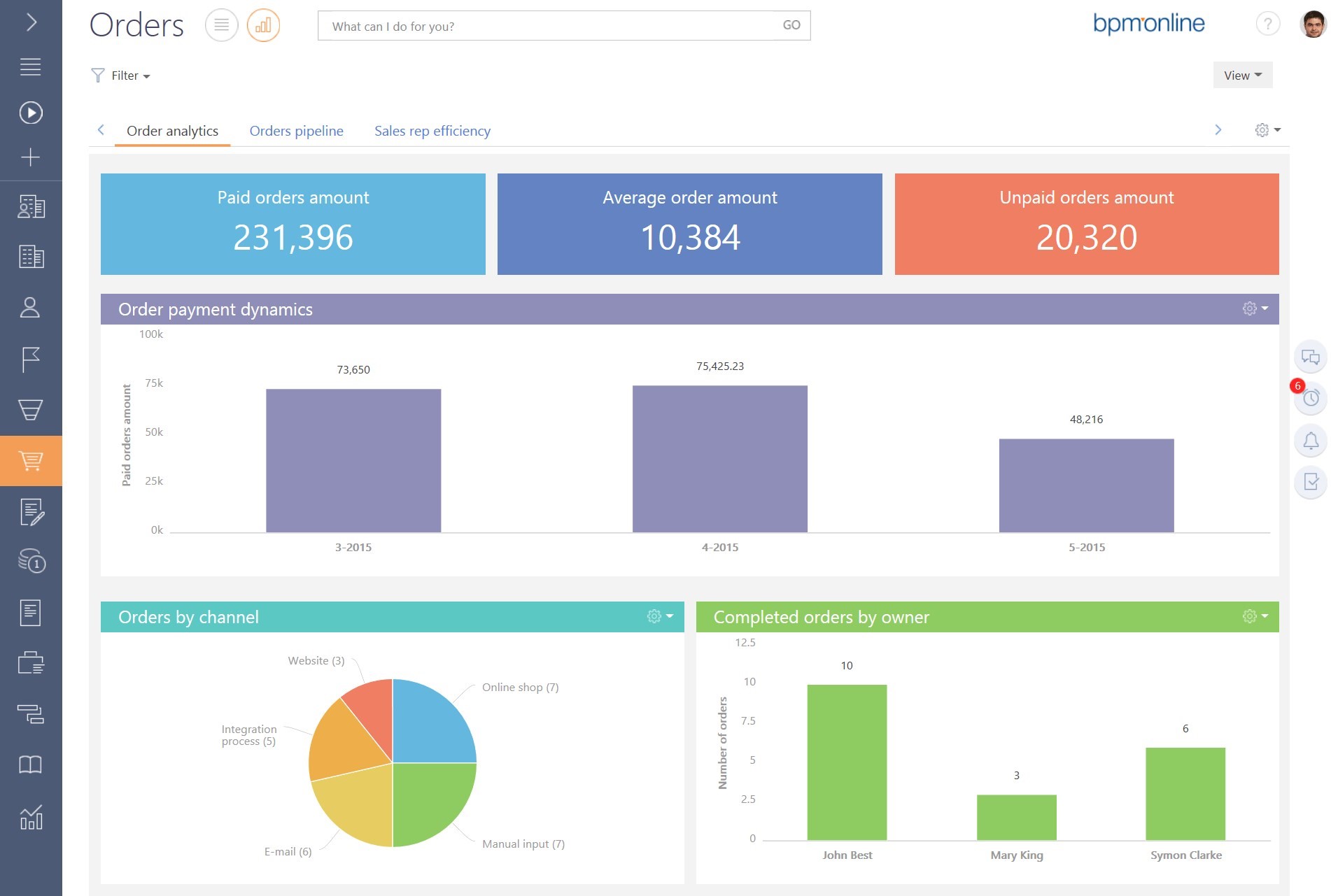 Bpm'online Sales is a cloud sales management platform that caters to almost all possible needs of sales companies and their services. Apart from helping to run the whole sales cycle (from lead to report sales), the system also enables attract and retain customers, transforming your new audience to loyal customers. With the help of this web product you will be able to provide after-sales service and keep in touch with your customers even after they have actually bought your product.
Bpm'online platform is user-friendly and quite intuitive which makes it comfortable even for non-technical employees. Fresh design and convenient data layout help to find all necessary information within a couple of minutes, and the users do not have to spend much time on viewing the data that is not relevant to the task they are currently performing.
Pipedrive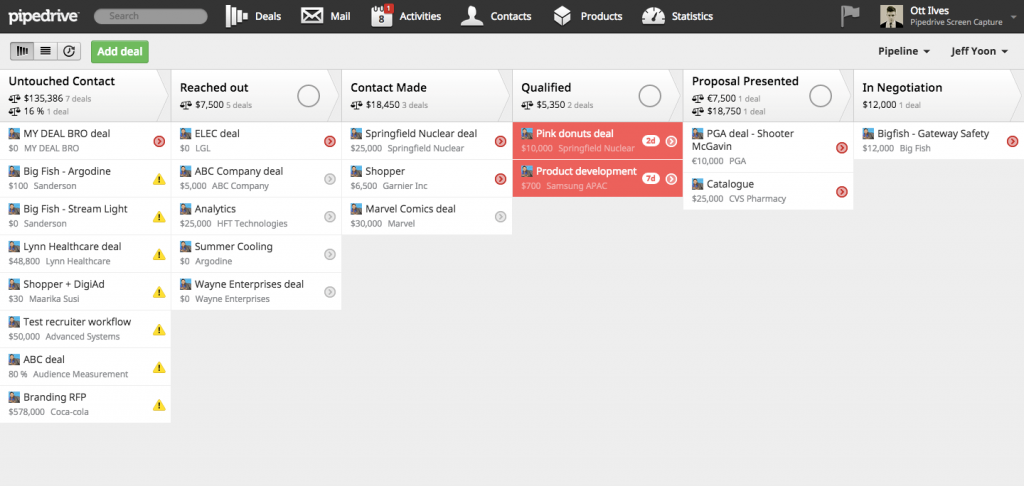 This is smart sales software which has been designed mostly for small but fast growing companies. The main mission of Pipedrive platform is to ensure that all deals are performed in the best possible value and generate new profits for the company.
The software features a refined system of reminders, email integration, data import and export, and many other options. The program can be installed very quickly and is relatively economical. Many users note that Pipedrive is extremely easy to use and has a user-friendly design. However, the number of sales tools is sometimes reported as insufficient but this will probably be fixed by the developer.
Reply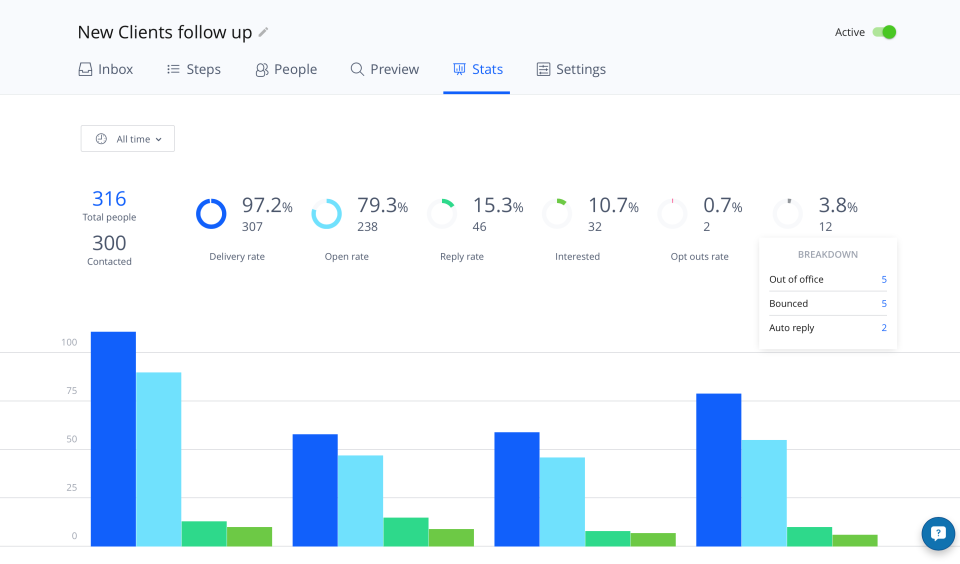 Reply is a popular sales automation platform that helps to run your daily sales activities on autopilot while maintaining personal approach. Customer replies are delivered in your mail box, which saves companies a lot of time and helps to focus on strategic thinking and real deal-making instead of struggling through daily routines.
Reply platform tends to be one of the best sales management software for B2B sector. It is very easy to set up campaigns and organize mass email sending. Possible drawbacks include low loading at times and slightly confusing browsing.
Close.io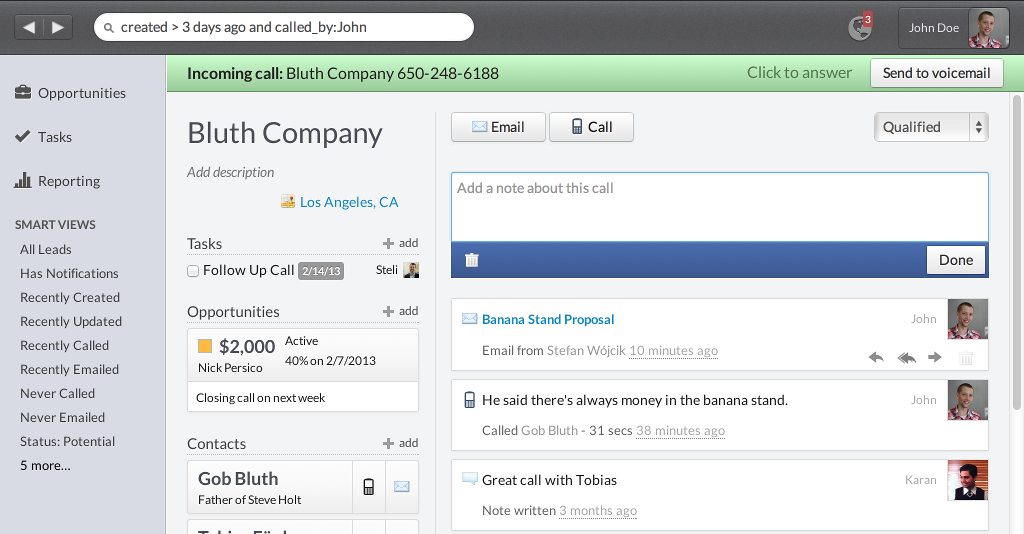 Close.io is a peculiar sales platform that focuses on business calls and emails. The system helps to make and receive calls from customers with one click and less data entry. Close.io also features mass email campaigns and automatic status tracking for all contacts with customers.
The system is great for companies that need to communicate with their clients on a daily basis or perform direct email marketing. Many users note that the developer often adds new tools and solutions, which means that the product will only improve.
As we have just seen, there is no lack of reliable and smart sales management software providers that help to automate sales process and improve the companies' performance. The choice of a suitable platform depends on what options are the most crucial for a particular company and on the budget available.