Analyzing The Health Of Your Trees After Summer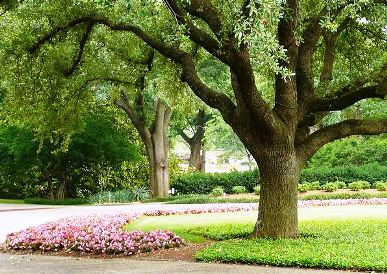 The health of your trees in summer is often determined by how hot it is, how much water they receive and how much you actually take care of them when/if the time calls for it. In some states, where the summers are oftentimes relentlessly hot, people tend to think the summer is overall bad for the health and well-being of trees, but these misconceptions only give summer a bad name.
What people have a difficult time understanding are the many factors that go into the health of a tree and the many situations that impact this health. It's all about understanding what your trees need, how the environment and seasons affect them and what you can do to improve their overall health.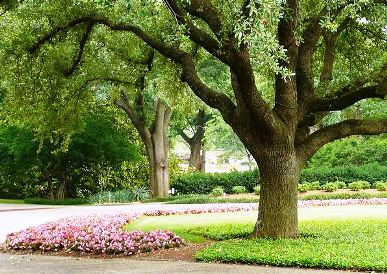 Misconception
The most important thing to know about your trees is when the best time for them to grow is. That time is summer. Summer is the active growing season for trees, whether if it's "unbearably" hot or not. A tree that is properly planted builds up its energy reserves during the summer. Even if there's a drought, trees utilize this time to collect as much energy as they possibly can get them through winter.
How You Can Help
The most important nutrient a healthy mature tree needs is water. If you notice the conditions for one summer aren't as great as the last, make sure you take the situation into your own hands, rather than blaming nature. If a tree isn't receiving 1 inch of natural rain per week, you need to supplement the lack of water with a sprinkler.
Take note of a tree's exterior conditions. If you notice it's in poor health from a lack of water, trim any dead leaves or stems. This will get rid of the "dead" weight and help distribute what little energy it has to its more thriving areas. Don't forget to water it, though. That's still important, whether trimming occurs or not.
A Tree's Habitat
When it comes to life, everyone is connected. Trees are no different. Whatever condition they're in reflects the habitat around them. A healthy tree tends to provide benefits to other living things around it. Conversely, if a tree is in poor health, then the habitat around it will be negatively affected. The same goes with the condition of the wildlife and objects around a tree. Whether these conditions are healthy or not will determine how a tree is affected.
One large benefit of healthy trees is a large increase in the property value the trees reside on. A healthy group of trees can improve property value significantly because it's a clear indication that the habitat around the trees is healthy, as well. A healthy tree can also provide shade and utility savings in the summer by cooling the temperatures in its habitat. This is a good reason to keep your trees safe and healthy, especially if they're lacking in water. Trees are large, which means they have a larger radius of affecting what's around them. Once the summer has passed, a healthy evergreen can even provide a winter wind break, which is yet another reason to keep a tree healthy or improve its health after summer.
Analyzing the health of your trees after summer isn't just about seeing how the summer affecting your trees, but it's also an analysis of what you could've done to help your trees.
Stewart Scott is the owner of Cevet Tree Care, a tree trimming specialist serving Columbia, Mo, and surrounding areas.