A Pig for Pet??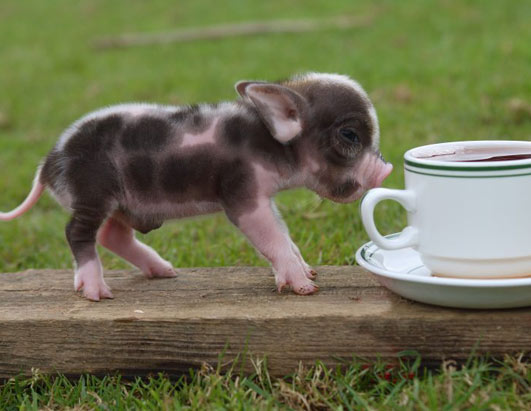 In the New York City, Pigs are always under the bad limelight and looks like, the New Yorkers can never get over the love for pigs. Pigs are banned in the great city. This because, those huge and common apartments are never a hospitable location for both pigs and neighbors. Pigs as pets seriously disturb healthier lifestyle in the city and the health code has long imposed ban for pigs as pet animals. Indeed, this forces the pig lovers to raise their pets in silence much to the displeasure of their neighbors.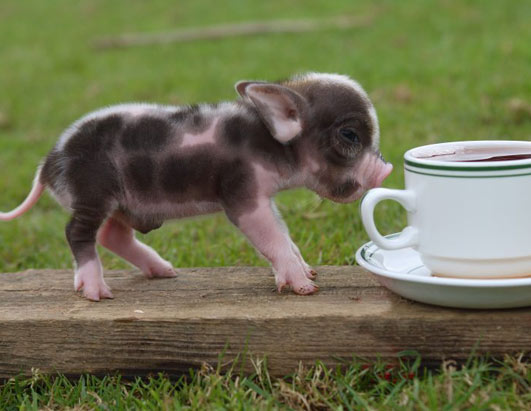 One of the pig lovers called Timm Chiusano states that pigs are always a wonderful pet who are both smart and sweet. But what bothers him is, the people around who assumes pigs are out-of-the-box for being a pet and their weird appearance.
Another resident named Danielle Forgione in the Queens is perhaps a vigorous pig lover and her passion for these tiny animals have always in constant trouble for her neighbors never missed an opportunity to complain about her a year old Petey. During the last November-December, a 'City Animal Violation' was issued to her residence by the City and Management, asking her to get rid of her pet by January.
Forgione states that 'he is one of our family members and he has never harmed anyone. Our pet is taken to Vet regularly. We ensure the hooves are nipped and he is de-wormed regularly". Forgione added that her children are quite hypersensitized towards a dog's hair. She insisted that her Petey is not at all aggressive and shares the bed with her youngest child.
However, the City rejected her petition for exception to own domestic pigs, considering the health code of the City. It is quite evident now that if Forgione does not give up on her pig by summer, the authorities will help her out.
According to the city City's Public Health Officials, it's hard to vaccinate pigs to protect from rabies and they are likely to get aggressive for the first couple of years. It has become hard to track how many illegal pigs are raised in the City as the data includes several other pet animals.
As per Veterinarian Salvatore Pernice, 'It's hard to Police the Pigs'. The doctor recently purchased a nine month old pig called Albert from Texas, against the health code. Evidently, Albert could easily mingle with other pet animals Pernice is rising and this includes two dogs and a cat.
Those little people who own pigs have made sure to keep in touch with each other through social networking sites like Facebook. They promote the page and brings out the value of pigs and how harmless they are in every way possible. Those who love pigs believe that this will put an end to the ban on pigs in the City.
A Pig Activist called Tony Avella, held a conference to talk for Petey and to plead his case to the Health Commissioner so far. Nothing positive has turned so for the little pet animal. If Forgione has to leave New York for her pet, she might do so, but her devotion for pigs and sever other's, will not really change.