A Guide To Campus Life At Robert Gordon University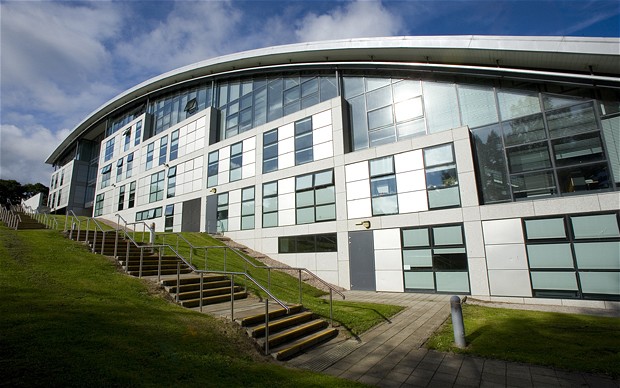 Found on the banks of the River Dee, the Garthdee Campus is home to a range of facilities carefully designed to support you through in your studies and leisure time during your time at Robert Gordon. It began its life fewer than 20 years ago as the home to Gray's School of Art and has since become the home of RGU along with several state-of-the-art departments, schools and sports facilities. Since 2013 all of RGU's teaching has been centred on the Garthdee centre and the university is commited to its growth and development.
Here we take a look at what life is like on campus.
Facilities and Resources
Over the past few years RGU has invested over £100 million into the development of the facilities at its Garthdee campus. It boasts over 2,500 IT workstations, linked together by centrally managed servers to deliver solutions to all your file storage, sharing and study requirements. There are wireless printing facilities across the campus too, along with free internet access and email facilities for students.
A state of the art printing shop can be found at the Gatehouse and can be used by students for the design, planning and production of prints, banners, brochures and signage. It is staffed by 15 highly trained technicians who are able to offer you advice and help perfect your designs.
The state of the art library is home to four floors of books, publications and journals, over 250 IT workstations and separate areas for quiet individual study and group work. There are also a range of printing, copying and scanning facilities and free WiFi throughout the building.
Sport
RGU is proud of its world class sporting facilities, located at the RGU: SPORT centre on the Garthdee campus. A wide range of student sports societies are based out of the centre and make use of its fantastic range of equipment and halls.
There's a gym, with personal training available, a 25m 6 lane swimming pool, a large sports hall and an 11m climbing wall. The hall can be booked for use by clubs such as badminton, basketball, netball, hockey, volleyball, indoor football and more. There is also a physiotherapy clinic providing professional physio to allow students return to fitness quickly following injury.
Accommodation
There are a number of accommodation options open to prospective and current students at RGU. University owned accommodation is a popular choice amongst first years, although there are a number of private halls available too. Each of the halls are located near either the city centre or the Garthdee campus and come designed with your needs as a student in mind.
You can expect to find WiFi, cooking facilities, standard or en-suite rooms, good security and conveniently located public transport links. Rent will typically include your utilities bills and internet access and cleaning of communal areas. To discover all of your options, search online for ' Student accommodation Aberdeen' or something similar.
After the first year, some students choose to carry on living in private student halls although others move into smaller privately rented accommodation around the city. Popular student areas include around the city centre, Kings Street or around the RGU campus.
The Union
Finally, RGU also pride themselves on giving students a voice. This is done through RGU: Union, RGU's student union organisation. It is run by a team of elected sabbatical and non-sabbatical officers who are voted into their positions by the student body. They are there to listen to your ideas and concerns and act upon them on your behalf.
RGU: Union also provides plenty of opportunity for students to get involved and is the headquarters for many of the university's sports clubs and societies. Through the union you will be able to get involved with things such as student media, charity and volunteering and careers advice.
The union is also involved in organising things such as nightlife and the winter/summer balls. It also gets involved with things such as awareness weeks for great causes such as mental health charities or the LGBT community.
So there you have it, a glimpse at what life is like studying at RGU in the Granite City. Wherever you end up living and whatever you study, we're sure you'll have an amazing time here!