A Guide For Engineering Study Abroad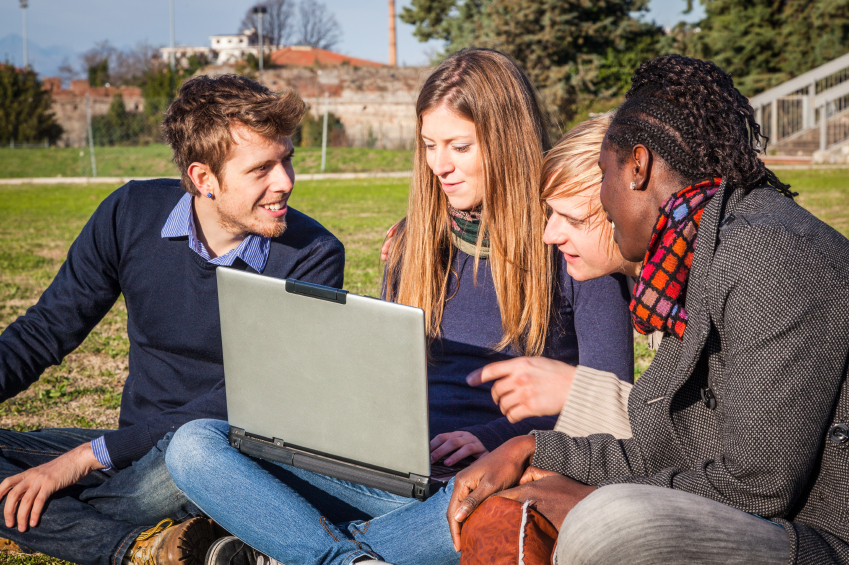 Engineering has long been taken as a secure career option. Most people have imbibed this notion in their minds that it is a sure shot way to a secure future. No wonder, the number of students opting for engineering has increased manifolds in the last two decades. To some extent, this notion holds ground, as liberalization has created multiple choices of career for engineering pass outs. At the same time, too many students opting for almost similar courses have created a glut of sorts in the engineering job market.
Majority of the students in India consider a graduation degree in engineering as a benchmark to a secure job. Until some years back, it did hold value but with increasing competition aspirants now need something extra, which can be in the form of either a post-graduation like MS from abroad to stand apart from the crowd.
abroad to stand apart from the crowd.
Pursuing an engineering course from abroad does have its own merits. Although our country has some of the best engineering institutes in the world like the IITs, which have got their share of recognition all over the world, still an engineering degree from abroad does give an advantage to one's resume.
Students who are intelligent and have a penchant for studying abroad have a good option in these foreign engineering colleges and institutes. However, one should be extremely careful while selecting the country and ultimately the college from where one plans to study. Like everything that shines is not gold, similarly all engineering colleges abroad are not goldmines for a successful career.
Popular Study Abroad Destinations:
Given today's overabundance of choices, it is not so easy for students to choose where to study abroad! There are several popular destinations to choose from like the UK, US, Singapore, Canada, Australia, Germany, New Zealand, Japan, etc. In addition, numerous schools have conglomerates, which give students extra flexibility. There are several aspects, which affect the decisions of students –employment opportunities, long-term plans, medium of education, convenience, financial constraints, etc. However, the most popular destinations to pursue engineering remain the UK, USA, Singapore, Canada, and Australia.
Of late, even Asian countries like Hong Kong and Singapore have become popular destinations because of the importance they give to experimental learning, global orientation, and excellent placements. Companies globally are also recognizing the significance of international learning more. Given the ambiguity of getting into a leading engineering institute or college in India, several students are applying abroad to have a practical backup alternative.
Applying to Colleges in USA:
Most universities and colleges in the US run their admissions procedure independently. Since admission criteria differ across colleges, applying to them is a prolonged process. While choosing schools, it is vital to confirm their official recognition. ABET (Accreditation Board for Engineering and Technology) assesses and authorizes engineering programs in the US. It is significant to remember that ABET certifies disciplines, not schools. So, within a promising school, some fields might be accredited while others may not. US engineering programs are of 4 years' time period and there are several schools that have an integrated 5-year Master's and Bachelor's program. Internship and Research opportunities are ample at the undergraduate level as well. There is incredible flexibility in choosing courses and the education is quite widespread, as it comprises of diverse areas of study.
Things to Consider:
Before thinking of opting for an engineering course abroad, one must keep in mind some facts. Just a degree from any international university or college does not guarantee a secured and successful career. Many countries have fly-by-night colleges so an in depth study of the background is very important. Organizations like ABET (Accreditation Board for Engineering & Technology) do help by approving the engineering studies in the USA, but even they don't approve or accredit a college and all of its courses. One should follow such organizations for a study of the course being offered.
Finances play a very critical role in deciding the final institute or college as an average engineering degree from a good college can cost anything between US$ 20,000 to US$ 45,000 per year, which can be very steep once converted into rupees. Currently United States of America is one of the brightest destinations for engineering studies abroad, although countries like Australia, Canada, and Germany are also fast catching up. Usually the engineering degree is of 4 years while some colleges do provide an integrated 5-year course as well.
Basic Requirements for Study Abroad:
The requirements for an engineering course abroad may vary from country to country and university to university, but some of the basic requirements are:
A plus two degree with Physics, Chemistry and Maths as the main subjects from a recognized College or University
Some countries need an English speaking and aptitude test like TOEFL or IELTS, to be cleared with a certain percentage of grades.
SAT1 and SAT2 scores matter a lot for admissions to good engineering colleges in the US.
Good foreign universities prefer an overall developed candidate who has been active in extracurricular activities also besides academic achievements.
Teachers and College recommendation letters go a long way in enabling admissions to these colleges, besides good percentage marks.
Financial proofs are also asked for by most of the universities, as it is also a mandatory requirement for your VISA applications. The university and the country needs to be fully secure of the fact that you will be able to meet your educational fee as well as your boarding and lodging expenses abroad.
Keeping these things in mind, one should apply for as many colleges as possible to ensure admissions. Besides giving well-rounded education, an international degree in engineering also helps in a secure future and opens doors in the international job market. It also gives access to the innovations and research facilities. Mostly all the international corporate giants seek after an engineering degree from abroad across the world. One also has the option of coming back to India and getting a job here.
Author bio:
Swati Srivastava is an avid writer and a blogger who loves to share her knowledge and ideas on a wide range of educational and career related topics. Her articles are published on various reputed websites like Shiksha.com. Follow her on Google+