7 Great Vacation Spots You Are Probably Missing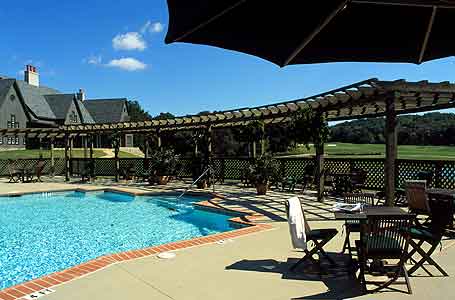 Vacations are great, a time to relax and spend some quality time with your family or friends. Everybody loves to go on vacations to the most popular destinations as we know that what we will be getting and, well else everybody else is going there, so it is supposed to be good. Right? Wrong, I would say why to go where everybody else is also heading and finding packed hotels with soaring prices for just one room. Instead, try the places which are less known but are amazing. To help you here is the list of few Luggage Online that you might be missing.
1. Plitvice lakes: The Plitvice lakes national park is situated in Croatia. If you are a nature lover and enjoy waterfalls and trees around you than this UNESCO world heritage site is the best spot for your vacation. It has beautiful wildlife and the beauty of the lakes which are believed to alter their track till today leaves you mesmerised.
2. Ulan Bator:  It is the capital city of Mongolia. Mongolia is a country which is known for its hospitality and beauty. So head to this city, to explore the mountains in the south and get some hiking experience and the museums to know more about their historical and cultural values.
3. Rotorua hot springs: So you have planned a winter vacation for your family, then why to miss these hot springs in Rotorua based in New Zealand. The city of Rotorua is known for its thermal springs and bubbling mud pools. For this, the city is also known by the name Sulphur city. You can also participate in the water sports to add to your fun.
4. Pangong Tso Lake: These lakes are situated with the one of the other famous and beautiful vacation spot, Himalayas. The lakes flow between India and Tibet in the Himalayas. To get a peaceful vacation and soak in the natural beauty head to this vacation spot for your next holiday.
5. Jose Ignacio: Want a peaceful vacation away from the noise and lot of people, then this is your spot for holidays. As it is believed as only as much as 300 people reside here. This beautiful land with the two beaches on both sides is a calm place that will you get you with its breezy feel.
6. Schonau am konigsee:  Want to have fun while playing some winter sports on your trip than this one in Germany will suit your holiday itinerary. The town is popular for its health retreats too. From skiing to mountain climbers you get everything here. Also with the amazing cafes and restaurants.
7. Kobarid: Need some picturesque locations to capture the beauty in your cameras while you stroll in these beautiful vacation spots, then head to Kobarid. It is a beautiful city in Slovenia. This town in Soca Valley has lush green pastures and beautiful mountains to spellbound you with its beauty. Also, the archaeological sites which date to the iron age will give you a feel of historic touch.
Now you have your list prepared so book tickets and fly down to one of these beautiful vacation spots and enjoy your relaxing time. Happy holidaying to you.