7 Benefits Of Becoming An Au Pair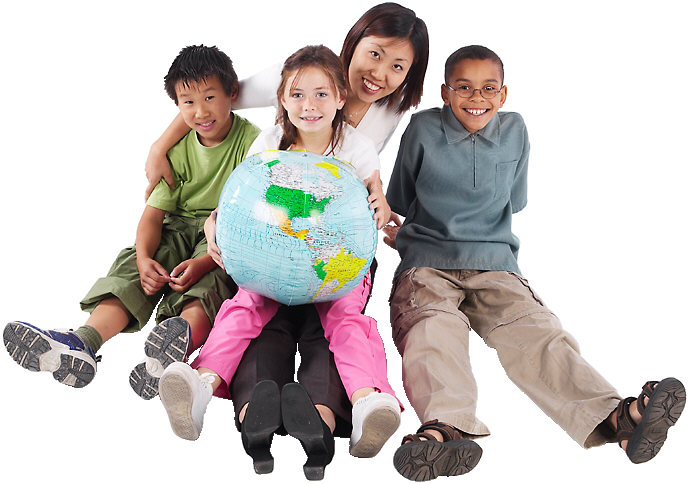 Being an au pair can be one of the most rewarding adventures of your life. Au pairs are paired up with host families in countries all over the world including the United States. In fact, according to the Internal Revenue Service, there are approximately 12,000 au pairs in the United States at any one time. No matter where you go to experience life as an Au Pair, the benefits can be wonderful. Here are seven benefits to consider:
Language Learning
Although you're expected to have some level of fluency when you start, the time you spend in a foreign country will help you hone your language skills. By actually working and playing in a foreign country, you can gain a level of fluency that no classroom can match.
Resume Booster
A resume or CV with au pair experience shows potential employers that you have confidence, organizational skills and real-world experience. Employers recognize the determination and perseverance that becoming an au pair requires.
Cultural Growth
Classrooms are wonderful places of learning, but classroom learning can't hold a candle to real-life experience. For instance, you can read about German culture all you want, but until you've immersed yourself in the land and its people, you won't really know German culture. Becoming an au pair gives you that opportunity.
Personal Growth
Au pair organizations will always be there to help when you need it, but you'll be largely on your own. This will force you to develop your independence, organizational skills and self-confidence, all skills that will help you in the years to come.
Unique Education
Many au pairs take their educations further during their employment and enroll in an institutional program. If studying overseas while being an au pair sounds like the right choice for you, this opens up new avenues of financial aid to help you get the experience you want.
International Friends
There's a certain joy that comes from knowing that you have friends all over the world. The friends you make while you're an au pair can be friends for life, and visiting them can certainly be just the reason you need to take a vacation overseas in the future.
Incomparable Experiences
As an au pair, your experiences will be unique, and they will provide you with some beautiful memories (and great stories) that you'll keep with you for the rest of your life. It will become a milestone in your life and it will change the way you think. You'll begin to see the world in a new way and to find your place in it.
Being an au pair is an incredible opportunity for many reasons. However, while you're abroad, don't forget to consider your safety. As with any other job prospect, make sure you thoroughly research any organizations you plan to work through. It's also important to purchase international medical insurance to avoid large hospital bills if something should happen while you're in another country.
Not only will you gain an enriching bond with the children under your care, you'll make a lot of friends and have incredible experiences as an au pair.