6 Tips For Becoming The Best Private Tutor You Can Be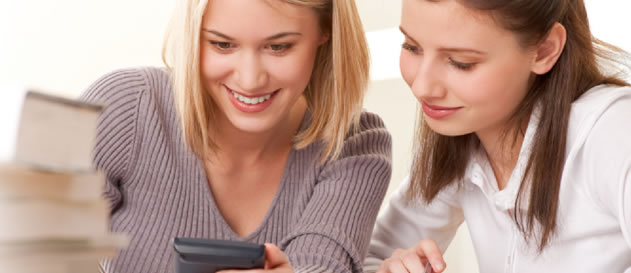 While the uniqueness of each and every child in the world is something to be celebrated, it nonetheless makes the job of the private tutor rather difficult to say the least. Even those offering London tuition at the highest levels will from time to time come across a case that is infinitely more challenging than they may be used to, which is where the difference between a competent tutor and a genuinely outstanding tutor comes into play.
Of course the vast majority of private educators that get into the game do so with the intention of becoming the very best and indeed the most successful professionals that can possibly be. As such, it is important to occasionally revisit a few simple yet important tips from the most revered private tutors currently in business, in order to offer the kind of services which will eventually make you a standout in your industry.
Here's a quick look at six examples of the kinds of simple tips that really can make an enormous difference:
1 – Adjust Your Teaching Style Accordingly
Never for one minute assume that you have mastered something of a universally effective teaching method which will work wonders for every student across the board. The simple fact of the matter is that as the learning styles of students vary significantly, so too must your own teaching style. Some will naturally prefer to dive into practical work and learn by experience, while others are more reflective and prefer to get stuck into theoretical work before, during and after class sessions.
2 – Avoid Routine
Regardless of how fresh and interesting any given lesson structure or plan you implement may be, keep it going for a few weeks with no real changes and it will quickly begin to stagnate. The moment you find yourself stuck in a routine which perpetuates over and over again is usually the moment your student will lose interest and to some extent begin dreading your arrival. So no matter what it takes, keep it as fresh as possible and introduce new twists and surprises on a regular basis.
3 – Field Trips
Do not fall into the trap of assuming that as a private tutor you are in any way limited to the four walls around you. This really isn't the case at all and when you think about it, there's a very good reason why the very best schools and educational institutions across the world use field trips and excursions as important parts of their extended lesson plans. When a student can see what it is they are learning about in action, they not only gain a much better understanding of the theory, but in the vast majority of instances find their interest and passion for the subject gaining a real shot in the arm.
4 – Use Technology
Now more than ever, it is inevitable that you will be interpreted as something of an archaic has-been if you are not completely savvy with modern technology and willing to introduce it to the sessions as standard. There are so many gadgets and devices these days that can enhance the learning process and make things considerably easier for both yourself and your students. Suffice to say, pretty much every single person in the country these days owns a smartphone and a tablet PC too, so it's a good idea to both make these a part of your lesson plans and allow your students to remain in touch with you outside session times if and when needed.
5 – Be Patient, Be Flexible
Never lose sight of the fact that all students of all ages progress at very different speeds. As such, try not to panic too much if the extended plan you had initially penned out for your student appears to some extent unworkable as you have had to spend way more time than you expected on one specific area. The key to success is to not only be patient, but also as flexible as necessary in order to modify and tailor your lesson plans in accordance with their development and progress.
6 – Request Feedback
Last but not least, nothing can be more effective when it comes to making you the very best tutor you can be than the feedback of both the students you are tutoring and their parents. By asking them directly about how you are doing in general and any changes they would like you to make, you step away from simply assuming that it is all going well and find out whether or not you are in fact doing the best job you can possibly do. And if you are not, you have every opportunity to make the necessary changes going forward.