6 High-demand Medical Specializations For A Lasting Career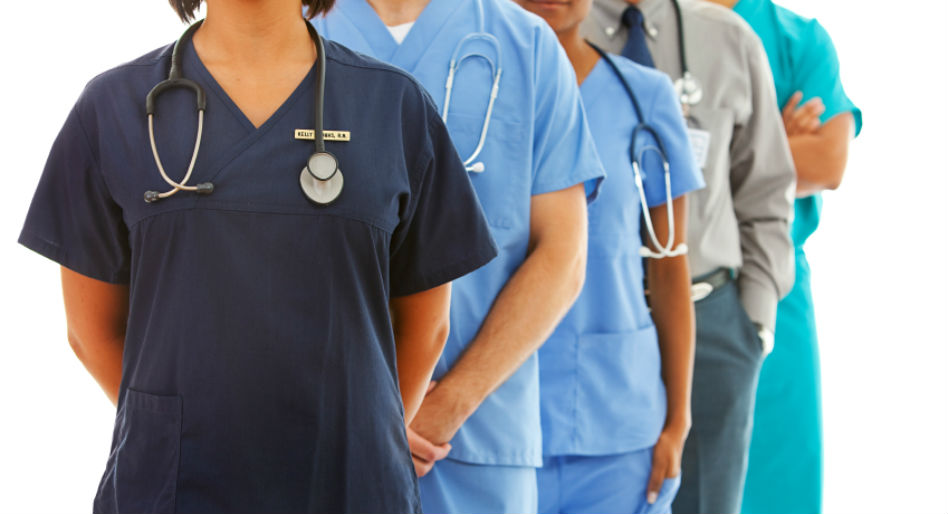 The healthcare industry is currently experiencing rapid job growth. In fact, according to the Bureau of Labor Statistics, healthcare and social assistance are projected to add one-third of the total new jobs created by 2022. Healthcare-related jobs offer an excellent salary, job security and opportunities for growth. The universal demand for healthcare professionals means that you can live anywhere and still be able to find a job. Below introduces six high demand medical jobs that guarantee a lucrative, long term career.
Certified Medication Aide
The Center for Disease Control (CDC) estimates that almost 50 percent of people take at least one prescription drug and over 20 percent have at least three or more. Roughly 3 billion drugs are ordered every year and about 75 percent of all physician or hospital visits involve drug therapy. The demand for help with providing medication is growing every year. Certified Medication Aides (CMAs) are a step up from Certified Nursing Assistants and a step below Licensed Practicing Nurses (LPNs). A CMA's primary job function is to assist nurses with the safe and legal monitored distribution of medication to patients in healthcare facilities. CMAs often move up to nursing or other specialized jobs.
Emergency Medical Technician
According to the Dept. of Labor, the job outlook for Emergency Medical Technicians (EMTs) is growing at over 20 percent per year. There are three levels of EMT (Basic, Intermediate, Paramedic). This is an excellent entry-level medical career that will provide valuable skills, knowledge and experience which will translate well in an emergency room setting. For example, there are accelerated programs to help EMTs become Registered Nurses. The National Emergency Number Association estimates that there are approximately 250 million 911 calls every year in the U.S. EMTs are one professional that will always be in high demand.
Geriatrician
The U.S. Dept. of Health estimates that almost 15 percent of the population is currently over 65. By the year 2030, they will make up over 20 percent of the population. Geriatricians are health care providers that focus on providing care and treatment for older people. According to the Association of American Medical Colleges (AAMC), geriatricians specifically focus on therapy, prevention and rehabilitation for older adults. Geriatricians are in high demand with the growing elderly population.
Cardiologists
The Center for Disease Control (CDC) estimates that twenty five percent of every death is related to cardiovascular disease. It is an unfortunate fact that heart disease is the current leading cause of death in America. Under a half a million people die every year due to coronary heart disease. There is a constant demand for physicians skilled with diagnosing, preventing and treating heart disease. Cardiologists may specialize in cardiac surgery, adult cardiology and pediatric cardiology.
Maternal-Fetal Specialists
These high-risk obstetricians are OB-GYNs with specialized training in Maternal-Fetal Medicine (MFM). These medical professionals deal with high-risk pregnancies and pregnant mothers with serious chronic health issues. High-risk pregnancy experts like Dr. Gilbert Webb focus on providing customized treatment and performing difficult procedures that keep both mom and baby safe and healthy. There is a growing demand for OB-GYNs with advanced skills and experience for managing complicated pregnancies.
Substance Abuse Counselor
The National Association for Addiction Professionals estimates that there are almost 80,000 healthcare professionals who provide prevention, intervention, treatment, support and education to addicts. A formal Substance Abuse and Behavioral Disorder Counselor has a high medical education with state licensing and national certification. Addiction professionals are employed through a variety of industries, such as hospitals, prisons, substance abuse facilities, inpatient/outpatient centers and local government offices
In conclusion, the healthcare industry offers excellent jobs with plenty of potential for a stable, long-term career. Learn more about different health care occupations at the Bureau of Labor Statistics website.