5 Winter Destinations To Put On Your List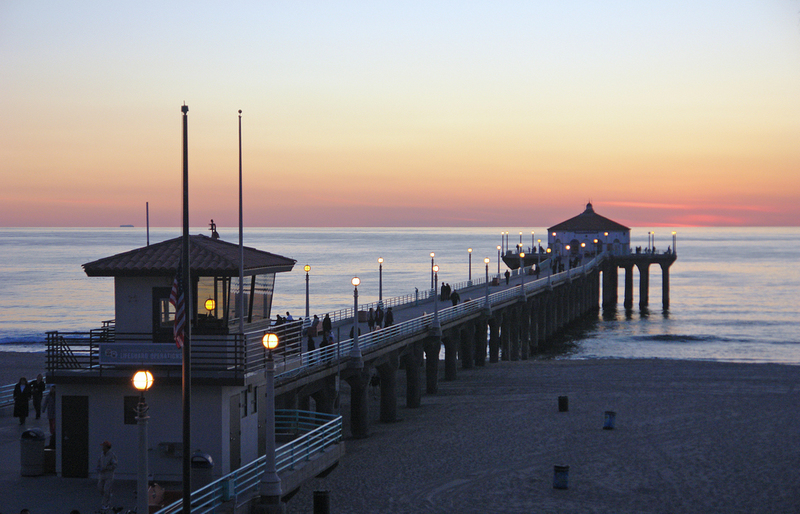 If the upcoming winter months give you a sense of trepidation, fear not. It's time start planning your escape before the winter blues have time to set in!
Many travelers want to hit the beach, ski slopes or city streets, so here are a wide range of winter destinations to help get your planning underway.
Manhattan Beach, CA
If you visit Southern California in the off-season, you'll avoid crowds and higher lodging prices. Flying into L.A. is also convenient and you can often find cheaper flights during shoulder seasons. A quick drive from the airport can get you to the beach in 20 minutes. Or, if you want to see more of Southern California,  map your journey by car to plot out fun, scenic stops and roadside attractions along the way.
In February, Manhattan Beach has plenty of days in the 60s, so don't let the thought of rain scare you away. This iconic So Cal town has a picturesque beach, pier, a beachfront path, volleyball courts, and diehard surfers.
Manhattan Beach is a highly walkable area to fun bars, local restaurants, unique shopping and spas. Less than two miles away on the beach pathway is Hermosa Beach, another fun little area to explore. Rent a bike so you can take it all in. Don't forget to walk to the end of the Manhattan Beach pier at sunset for photo ops. This trip would make the perfect weekend getaway.
St. Augustine, FL
Of course you've heard of Miami, Orlando and Daytona Beach, but what about St. Augustine, FL? It's a mellower seaside spot that's rich in history, about a 40-minute drive from Jacksonville.
St. Augustine, located on the banks of the Matanzas River, is a walkable historic district featuring architecture from the Renaissance Revival, complete with narrow cobblestone roads and balconies, terra cotta roofs, and vine covered buildings.
While the rest of the country is hitting spring break hot spots or bundling up in parkas on the slopes, you could be spending a few days hanging out on pristine beaches, in dimly-lit pubs or taking a ghost and graveyards trolley tour through the city.
Missoula, MT
If you don't want to spend an arm and a leg in a fancy ski town, but still want to get a snow and ski fix, add Missoula, MT to your list of cities. Home to the University of Montana, Missoula still has the quintessential college mountain town feel.
There's no state sales tax, either! So if you need to buy some presents that you didn't actually get to during the holidays, you don't need to feel guilty. When you're done shopping, historic downtown is packed with breweries, distilleries, coffee shops, wine bars, and college hangouts.
Snowbowl ski resort is minutes from Missoula with Discovery Ski and Lost Trail Powder Mountain all within 100 miles of the valley. Montana is not called the 'Big Sky State' for nothing.
The Mediterranean
Maybe a trip outside of the U.S. is more appealing come January or February. Cyprus is mostly sunny throughout the year, although it will likely be chilly during those winter months. The trade off is fewer crowds and an opportunity to see how the locals live.
Some shops, lodging and restaurants are closed for the off season, but there are plenty of places open for business. This tiny island in the Eastern Mediterranean is known for its local cuisine and history. Travellers seek Mediterranean beaches, but Cyprus has many archeological sites, hiking, Byzantine churches, monasteries and tons of museums.
It's so small that you can use Cyprus as a home base to head out on day trips from there. Be sure to have your Euros and passport ready before you leave.
The Galapagos
Some would say there's never a bad time to visit the Galapagos Islands. By December, the hot season has set in as the currents from Panama arrive. Even though the air and water are warm, it's also considered the rainy season from December through May. However, it's also considered the sunniest time of year, making it perfect for animal-watching, swimming, snorkeling and hiking.
Don't expect to get last minute deals to the Galapagos during the high season. The government allocates a limited number of permits to the islands.
Enjoy your winter vacation planning! Those blustery winter days will be here before you know it, so you'll want to be ready for your next great adventure.