5 Things You Need To Restore Your Hot Rod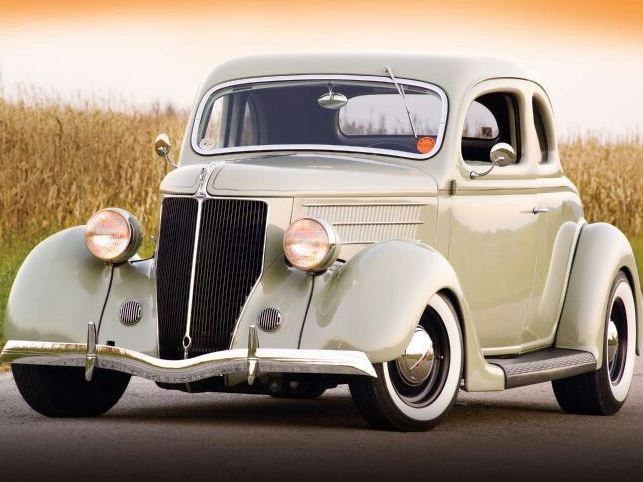 One of the most enjoyable hobbies for anyone who like working with tools is restoring a hot rod. Taking a dilapidated old jalopy and transforming it into a beautiful work of art gives you an incredible feeling of accomplishment. However, restoring a hot rod properly requires some specialty tools to make the job easier. Here is a list of five tools that you should get before you start restoring your hot rod.
1. Auto Twirler
If you have spent much time working on cars, you know how often it can be difficult to work on something because it is at an awkward angle and hard to reach. You can instantly eliminate this problem by adding an auto twirler to your garage. An auto twirler will hold vehicles up to 3,000 pounds safely, allowing you to turn the vehicle 360 degrees to place it at the perfect angle to work on any area of the car with ease.
2. Welder
If you are serious about restoring hot rods, then you need to add a quality welder to your garage. If you are new to welding, take a class at a local community college to learn how to use it. Being able to perform your own body work with a welder is very helpful for restorations.
3. Abrasive Blast Canister

Commonly referred to as a sandblaster, an abrasive blast canister is incredibly useful in your restoration efforts. You will need to sandblast old paint away before you apply a new coat. An abrasive blast canister is also great for cleaning old parts. You can also use a sandblaster to give bare metal on your hot rod a beautifully textured look.
4. Paint Gun
Once you have outfitted your hot rod with all the necessary new engine components from a company like Reggie's Garage and fixed up the body, you will need to give it a gorgeous coat of paint to complete the job. You will save a lot of money if you are able to do this painting in your own garage. It takes a little while to get the hang of performing your own paint jobs, but getting a quality paint gun will make the process easier.
5. Circular Saw
Any old gearhead will tell you that one of the most enjoyable parts of the restoration process is chopping the old body apart. To do this properly, you need a powerful circular saw that will cut through the metal like a sharp knife through soft cheese.
If you add these five tools to your garage, it will make your restoration job go a lot easier. Getting the proper tools before you begin is one of the best ways to ensure a successful restoration. When you have the right tools, it makes restoring a hot rod a delight.