5 Things to Attract You to Mexican Tiles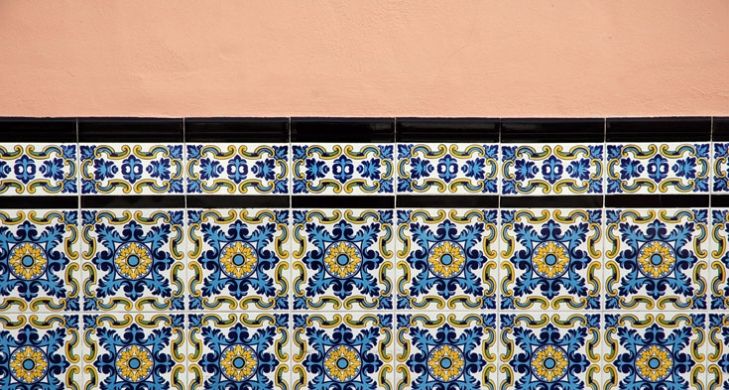 Mexican tiles are well known for their vibrant colors and beauty and are very popular across the globe.  When you use Mexican tiles, you will be able to appreciate and enjoy the Spanish culture right in your home. They can be used in a variety of areas in your home from the kitchen to the bathroom to any nook and cranny. Using Saltillo Terracotta or ceramic tiles as ground surface and hand-painted tiles on the walls is a great choice. There are lots of reasons why people use Mexican tiles in their homes. This article shares five reasons that you might want to use Mexican tiles.
Image credit: Terra Artesana
The Beauty
Using Mexican tiles is a seamless and hassle-free way to achieve top-notch beauty in your home. Your home is an integral part of your life, and you should invest wisely to achieve the glamour and ambiance you want to enjoy with your family and friends. Mexican hand-painted tiles usually come in shining colors which will give your home interest. Whether you are going to use Mexican tiles in the sinks, on the walls or on the floor, you will have a wonderful end product that will improve the appeal of your home. Talavera tiles are one of the best types of Mexican tiles to utilize in your home. Using Mexican tiles in your home will not only give you the beauty that you desire but also increase the value of your home.
Mexican Culture
Another thing that might attract you to Mexican tiles is the fact that they will bring Mexican culture to your doorstep. Using Mexican tiles in your home will enable you to enjoy the rich Mexico culture without having to travel all the way to Mexico. Hand-painted ceramic tiles are some of the Spanish decor native to Mexico. Talavera tiles and handmade tiles represent Mexican society and legacy.
Affordable
Despite the beauty of Mexican tiles, they are affordable. Unlike other types of tiles in the market today, Mexican tiles manufacturers offer their tiles at very customer-friendly prices, making them affordable to most individuals who are building or redesigning their homes. One of the attributes that enable Mexican tile producers to sell them at cost-effective rates is the fact that some of the tiles – such as Saltillo Terracotta – are made from dirt materials which are sun dried and then fired in kilns. These types of tiles are very popular among home owners because they represent rich Mexican culture yet trade at very reasonable costs.
Unique Styles
Mexican tiles offer unique styles that will make your home attractive and welcoming. When you use Mexican tiles on your floor or walls, their shades and designs give the room a polished and sharp presence that is so inviting. Mexican tiles come in an array of shapes, sizes and designs, so you can utilize them in various locations to achieve a complete and stunning Spanish style.
Easy to Install and Maintain
Mexican tiles are pretty easy to install. This is because they slide together, and you just need to use a little material to hold the tiles down. If you want to replace a time because of a crack or damage, that is also simple. The surface of Mexican tiles is also easy to clean which makes them great for kitchens and bathrooms. You should never use abrasive materials when cleaning Mexican tiles since this will cause damage. As long as you take good care of the tiles, they will serve you for years.
Mexican tiles are very good to use in your home. When you use them, you will get value for your money and enjoy amazing ambiance in your home.
This article was written by Rose. It is about reasons that attract individuals to Mexican tiles. She used Mexican tiles copper sinks and talavera tiles and wrote from her personal experience.