5 Stylus Pens and Brushes Perfect For Drawing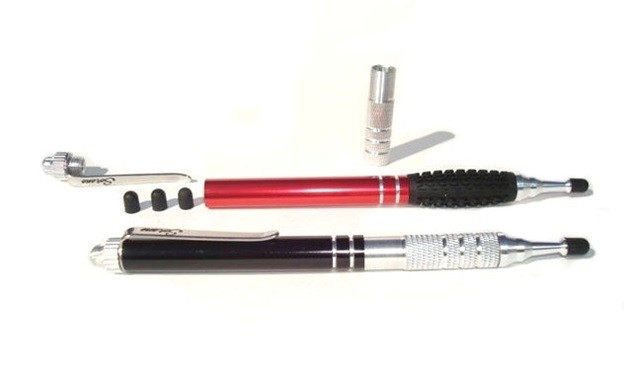 A stylus is a device used with electronic touchscreen gadgets as a writing implement. Stylus is usually referred as stylus pen due to its shape, works by touch or pressure rather than ink. Most touchscreen devices were not designed for stylus use, but the added advantages of stylus has brought the trend back. It is not always comfortable to use your finger when you need to continuously tap on the screen hence you require a stylus pen.
Why to use a Stylus Pen
Stylus pen makes your experience of working on a touchscreen device very stress-free. Stylus pens are usually inexpensive but carry numerous benefits:
–        Apt choice for frequent operation
–        Suitable for digital artist
–        No finger print on screen hence reduced cleaning effort
–        Provides greater precision of operation
–        Appropriate for people with orthopedic complications.
–        Latest designing apps work best with stylus
Considerations while choosing a Stylus
Stylus come with varied features and not every stylus can work on every screen. It is therefore necessary to know a few things beforehand:
Type of Touch Screen
Capacitive
This screen responds to gentle touch and can has multiple touch reception features. The key consideration for a stylus to be used in this case should be conductivity.
Resistive
This screen responds to only single touch at a time. This requires steady pressure in order to operate appropriately.
Type of usage
All-purpose use- round end or flat tip
Writing work-nib end with fine tip
Art work-stylus brushes as per the art application
Comfort
–        Easy to hold
–        Right grip
–        Must not be slippery or sloppy
–        Ease of storage
–        Does not require frequent replacements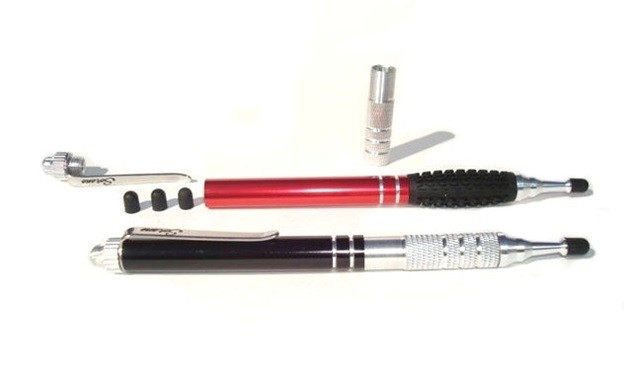 Stylus for Drawing
Stylus pen when used for drawing purposes at times comes in the form of a brush. It provides the following benefits:
–        Greater ease of operation
–        Improved accuracy with lines
–        Allows you to utilize the benefits of many designing apps
–        Best for digital designing professionals.
Drawing Stylus in Market
Stylus brushes are available in a wide variety for you to choose the best suited option.
TruGlide
It is a pro-precision stylus and has an artist paintbrush angle. TruGlide is designed like a normal stylus but has
–        a soft micro fiber tip instead of a rubber one
–        Tip can be unscrewed and replaced with another one.
–        Highly conductive tip
Nomad Mini 2
It has a dual tip for use as a brush and a stylus both. Nomad mini 2 has
–        Paintbrush tip at one end and rubber on another
–        Comfortable size and shape
–        Easily portable and protected
Sensu Brush & Stylus
This type of stylus works both as an artist brush and a stylus. Its other features include
–        A cap to protect the bristle end
–        Comfortable grip
–        Combination of real bristle brush and regular stylus tip
Nomad Flex Brush
This is an apt choice while working on art apps. It offers
–        Interchangeable tips
–        Protective carrying case
–        Choice of five vibrant colors
Go Smart Stylus
This stylus has an exclusive cross-hair tip. It provides
–        An clear view of the drawing area on screen, hence enhanced accuracy
–        Strong magnets allow it to attach well with your device cover.
–        Ideal for in depth artistic work
Drawing stylus is available in various styles to choose from. It would be best if you go for the one that best suits your requirement and the kind of art apps you intend to work on. Stylus with high performance will undoubtedly reduce your time and effort. It is advisable to go for stylus that are durable and are easy to store.