5 Indian Curries For Autumn Nights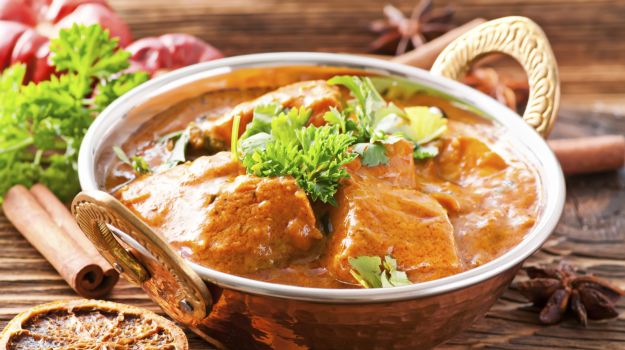 Autumn – a time of chilly nights, rust-coloured leaves and the distant glimmer of festive lights in the distance. It is also the time of year the Indian sub-continent celebrates as the beginning of the new harvest season when seeds are sown and agricultural priorities take precedence as the monsoon rains fade away. Unfortunately, as the weather clears in India, it becomes colder for us, here in the UK. Lucky for us then, that we can take inspiration from the Indian menu and line up some deliciously warming and spicy curries to warm our cockles as the nights draw in. Here are some of our favourites to try because quite frankly, at this time of year a summer salad just won't hit the spot…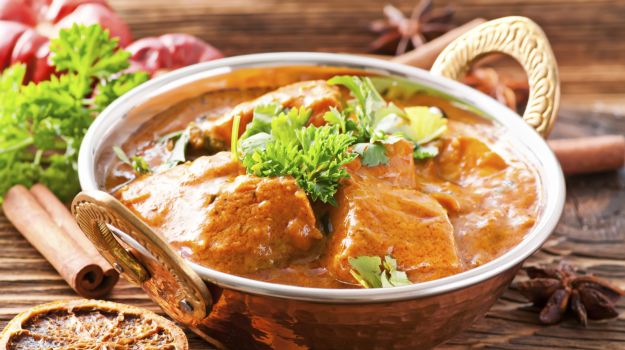 1. MurghMakhani from the Punjab
This Punjabi classic is a succulent treat, ideal for a cosy evening tucked away from the blustery night outside. Also known as butter chicken, this flavoursome dish was used to comfort long distance truck drivers that that would stop at basic roadside eateries for sustenance. The dish comprises of roasted chunks of marinated chicken, soaked in spices and simmered in a sauce rich with tomatoes and heavy cream.
2. MeenMolee from Kerala
A fish curry straight out of the coastal state of Kerala, this exotic dish bursts with Indian flavour. Juicy portions of firm, white fish float in a coconut milk gravy, peppered with aromatic curry leaves, fragrant coriander and turmeric, and a hefty dose of tangy tamarind. A healthy yet satisfying choice for a mid-week autumnal supper.
3. Mutton Rogan Josh from Kashmir
Although it's more likely you will encounter this dish prepared with lamb in Britain, mutton is the traditional ingredient for this popular dish from Kashmir, The meat is cooked until tender with browned onions, mouth-watering spices, a dash of creamy yoghurt and those fiery, red Kashmiri chillies.
4. Chicken Chettinhad from Tamil Nadu
One for those that can handle their heat, Chettinhad cuisine is notoriously hot and spicy with layers of complex flavours that will liven up your autumn evenings. The sour notes from the tomatoes are balanced out by the sweet onions and heated through and through by warming spices such as cinnamon and hot chillies.
5. Channa Masala from Gujarat
We can't let the vegetarians go hungry so here is a vegetarian classic straight from the Gujarati streets. Channa masala is usually sold as a street food and is a deliciously wholesome preparation of chickpeas spiced with an assortment of flavours. Chopped tomatoes, onions, garlic, chillies and ginger are added to the dish and the meal is cooked with a generous helping of garam masala. This dish is often served with crispy, puffed bread in a recipe commonly known as cholebhature.
Of course, one of the best ideas for a crisp autumn evening is to forego any cooking whatsoever – book a table at one of London's best Indian fine dining restaurants and let the professionals serve up a comforting Indian dinner while you sit and relax.