5 HTC Dual SIM Phones You Should Buy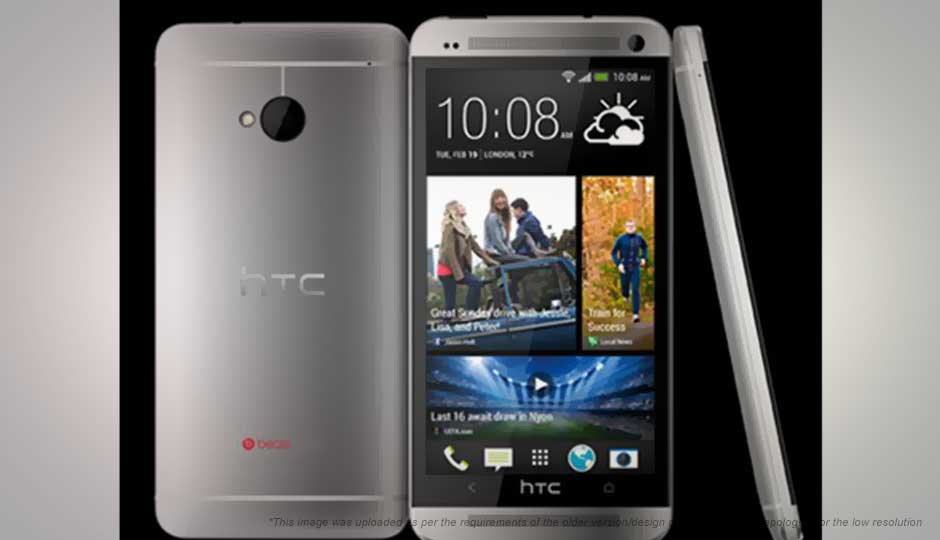 Purchasing a dual SIM phone is very convenient, especially if you hate charging and carrying two different phones, and need to have a separate personal and work number. So, it is essential that you look for a phone that can efficiently handle multitasking and managing two connections at a time. HTC phones have been known for their efficiency and durability, have excellent dual SIM models and can now be purchased on easy No Cost EMIs. This means that when it is time to repay the loan, you don't have to pay anything beyond the price of the smartphone. You can then split the cost into equal instalments and you don't have to spend a rupee more.
You can buy your HTC phone on No Cost EMIs from the Bajaj Finserv EMI Network and avail exciting discounts and cashback offers too. The best news of all is that you can divide your purchase into EMIs from 3 to 24 months allowing you to take care of your mobile needs without straining your monthly budget. Pay using your EMI Network Card or avail in-store financing at the nearest partner store. With over 60,000 partner stores, finding an outlet near you will never be an issue.
Now that you know how to make your purchase inexpensive with EMIs starting at just Rs.999, look at the top HTC dual SIM phones you can consider buying.
HTC Desire 828
If you love photography or taking selfies, the HTC Desire 828 is the phone for you. It comes equipped with advanced Optical Image Stabilisation (OIS) and anti-shake clarity for sharper, clearer pictures. In addition, the HTC Desire 828 features one-touch editing tools that you can use to perfect images taken on the 13MP rear camera. The HTC UltraPixel™ front-facing camera, on the other hand, has a wide camera lens that captures group selfies with equal flair. With a 5.5-inch screen, you can not only comfortably edit your images but also enjoy watching movies, TV shows or playing games while the HTC BoomSound™ with Dolby Audio™ Surround enhances your immersive experience. What's more, with HTC BlinkFeed™ you can get regular updates based on your location. So, when you travel you can benefit from meal and event recommendations in your vicinity. This phone also has 2GB RAM and 16GB internal memory, and another variant has 3GB RAM and a 32GB internal memory.
HTC Desire 12+
Boasting a 6-inch display, this phone's design is elegant, sleek and lightweight too, making operating it with one hand easy. With a 13MP + 2MP dual camera, the HTC Desire 12+ allows you to capture multiple focal points. As a result, you can refocus a photo or add a bokeh effect even after clicking a picture. Its 8MP front camera with a fixed-focus, BSI sensor, Beauty mode and aperture of f/2.0 gives you detailed images that are rich in colour. Moreover, this phone has 3GB RAM and 32GB internal memory and runs on Android 8.0 offering seamless performance. Its battery capacity is 2965mAh and you can preserve your charge for longer with the power saver mode. With the Qualcomm™ Snapdragon™ 450, Octa-core, 64-bit processor, multitasking is simple and smooth.
HTC U Ultra
The HTC U Ultra has a screen of 5.7 inches and sports a dual display system. Its second screen ensures that notifications, favourite contacts, app shortcuts and other important things are on a separate screen, giving you the information you need immediately. Its liquid surface reflects light beautifully, courtesy of a perfect blend of metal and glass. The HTC U Ultra also comes in a sapphire edition that is tougher than other materials and hence protects your phone from scratches. In addition, the HTC Sense Companion and provides recommendation based on its learning. It lets you know how you should dress considering the weather, reminds you to carry your portable charger when you are going out of town, and recommends the best restaurants, offering to reserve a table for you too. Moreover, the voice recognition feature wakes up your phone when it hears your voice. This means you can use your device hands-free and schedule alarms, send texts or call a contact without touching your phone. The phone also has a 16MP Ultra Selfie front camera and a 12MP rear camera with OIS. It has a 4GB RAM and a 64GB internal memory with a 3000mAh battery to ensure that you can make the most of its wonderful features.
HTC U11 Plus
With a 6-inch display and 3930mAh battery, this phone is essential for every entertainment enthusiast. Despite its 6-inch screen, the HTC U11 Plus fits comfortably into your hand as it holds a larger screen on a smaller device. The display of this phone supports DCI-P3 colour space offering a wider colour gamut and giving you vibrant images. You can also enjoy easier single-handed operation by controlling apps and functions from anywhere on the screen. The edge launcher helps you launch apps by gently squeezing the sides of your phone. This phone also has an always on function to launch the Google Assistant or Amazon Alexa. Furthermore, the HTC U11 Plus has a 12MP UltraPixel 3 rear camera and an 8MP front camera to capture life-like images despite low-light conditions. The same full-sensor phase detection autofocus technology used in top DSLR cameras is part of the HTC U11 Plus too, offering you nothing but the best results. You can choose from two variants when you pick this model, either 4GB RAM with 64GB internal memory or the one with 6GB RAM and 128GB internal memory.
HTC Desire 10 Pro
The HTC Desire 10 Pro features a 5.5-inch display and runs on Android™ 6.0 with HTC Sense™. It has a 20MP rear camera with anti-shake, panorama mode, face beauty, white balance, auto HDR mode, ƒ/2.2 aperture, laser autofocus and more. Its 13MP front camera is equally brilliant with selfie panorama, ƒ/2.2 aperture, voice selfie, up to 1080p video recording, auto HDR mode and more. This smart HTC phone's gesture features include quiet ring on pick up, flip to mute, pocket mode, sensor hub for activity tracking, motion launch, and it has a 3000mAh battery and a 4GB RAM along with an Octa-Core processor and 64GB internal memory to house your favourite media content.
Bajaj Finserv gives you pre-approved offers for EMI financing on various products, loan applications and other financial services. So, hurry! Check your pre-approved offer today to find an exciting deal. Not only does this simplify the process of availing financing, but also helps you save on time.  All you have to do is share a few basic details and then you can use this amount to buy a dual-SIM HTC handset immediately.