4 Ways To Become Successful Celebrities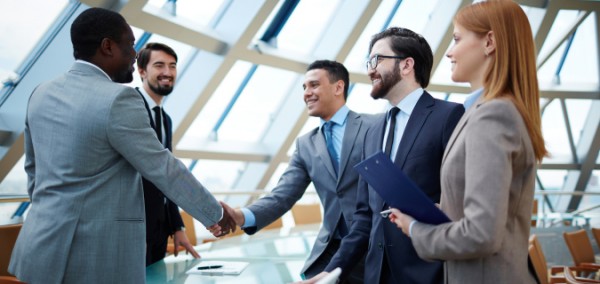 Many people thing that by being famous celebrities, they can tour around the world with private jet, drive sports car and live in a huge mansion. In reality, climbing the path of stardom in the entertainment industry can be quite a hard work. It is true that there are moneyless Pop Tart eaters who could become rich and famous. It is important to have commitment to our deeds. This is an essential skill when we want to achieve our goals. For people who want to achieve fame, they can't afford to miss any kind of opportunity. Commitment could be seen as a learned skill and it is something that we should have.
Here are four things that we should do:
Follow up on any available lead
Any lead should be followed up immediately and this is essential, because opportunity isn't available all the time. Any email, phone call and letter should be replied in a timely fashion and politely. New contacts should be added in our address book for our future correspondences. Chances to network with other entertainment professionals should be relished. Invites need to be accepted and opportunities must be taken. These are simple rules that we need to take. There could be friends with ideas and leads that we need to consider. Combined with our energy and talent, we should be on our way toward success.
Always show up
Making a presence is often only about showing up. This could sound very simple for many people. However, many talented individuals eventually fell by the wayside, especially because they didn't show up. Missed auditions, forgotten meetings and cancelled gigs could severely hamper our progress towards success. Although the entertainment industry is huge, when it comes to mistakes, it is still a small village with very good memory. The competition is intense and we shouldn't give people any reason to choose other people. We should always be there and talk with many people. There could be thousands of aspiring celebrities who want to take our current place, so it is important to seize each opportunity with enthusiasms and optimisms.
Take initiatives strongly
In reality, opportunities don't always come to us. In this case, we should reach out and discover those opportunities ourselves. We should participate in workshops, visit open mic nights, join music communities and comb the Internet. We should participate in various cool musical happenings. In this case, we should make sure that we can be relied upon, especially if we are expected to stay in the highly competitive industry. Instead of sitting passively, we could double or triple our chances by going out and always seizing our own opportunities.
Always do the best
When following up new opportunities, we should come off as a professional, talented and efficient individual. Responding to an opportunity and being there is only half the battle. We should also need to be the best and impress everyone in the industry, including fellow celebrities and executives from major entertainment companies. We should always be fun, positive, courteous and punctual.