4 Smart Ways To Flood-Proof Your House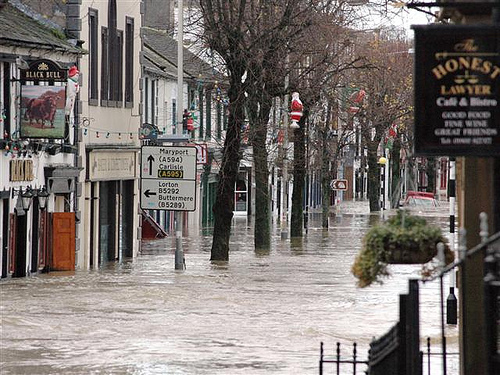 Your residential house is most likely your biggest and most expensive investment. It is also your private and safe abode that can protect you and your family from various elements. With that said, you need to take necessary precautions to keep it safe from other elements and natural disasters that can damage and destroy it.
Flood is one of the main concerns of many residents, especially for those living in flood prone areas. Although it is recommended to avoid building a house in flood-prone areas, there are some perfectly built houses in the real estate market that are too tempting to pass up.
To that end, many homeowners, such as yourself, face this kind of problem every time the rainy season starts. If you have a house that constantly gets flooded during heavy rainfall, you need to consider flood-proofing your home to prevent water damage.
What Exactly Is Flood-Proofing?
These are steps taken to prevent the damages and destruction caused by flooding to a building. Flood-proofing a residential house requires homeowners, architects, and home builders to engage in detailed evaluation of the possibility of building a house in high-risk flood-prone locations.
In addition to structural measures, these steps also involves preparing plans to initiate emergency measures in case of flood, such as moving furniture and valuables to the upper area of the house, blocking openings, and safe evacuation procedures. Although flood-proofing is not the cure for flood problems, it is still an excellent and smart way to lower the potential damage.
The benefits of taking necessary precautions include the following:
Protects your home from possible damage
Save time and money in case of another flood
Increase the property's value
Lower homeowners insurance costs
Preventive measures are usually less costly than repair costs
Lower your anxiety in case of another heavy rainfall which might lead to another flood.
How To Prevent Your Home From Flood
Dry Flood-Proofing:
This preventive measure refers to the structural changes applied to your house. Basically, it means sealing your home to keep it dry. Here are a few tips to do this:
The walls must be coated with rubberized sheet or must have special waterproofing compounds. The walls can also be made of brick, concrete, or stone.
The openings must be temporarily sealed with sandbags or detachable shields. The areas you must seal include the doors, sewer lines, vents, and windows.
Remember though that this preventive measure is not advisable for areas that experience floods that reach up to two to three feet above ground level. In addition, it is also not recommended for homes with basements or crawl spaces. As a tip, you must ask your contractor whether dry flood-proofing can protect your home from flash floods.
Construct Flood Walls:
You must consult your home builder who is familiar with the flooding tendencies of the region before constructing flood walls. This will help them evaluate what kind of flood wall they can construct to protect your home from water damage.
Elevate Your Home:
Another option is to elevate your house. For instance, you can raise your lowest floor above the most likely flood level. If your house foundation was damaged from the previous flood, you will need to repair the foundation first before considering this procedure. Elevating the house is one of the cheapest and most practical options.
Install Warning Systems:
Installing this type of system is beneficial if your house has a basement. This system will warn you in case your basement starts to flood. This will provide you with more time to prepare for the flood and to decide what you should do before the flood gets out of hand.
Lastly, you must also purchase a homeowners policy that can provide coverage for flood. You must look for a policy that can protect you from flood damage. If your home insurance only covers wind damages, you must get a separate flood insurance policy to protect your house from this kind of disaster.
Citations:
University of Salford Press."Flooding". September 25, 2012. Online Image. Flickr. July 19, 2013
Featured images:
License: Creative Commons
image source
This guest post is written by Kris Hopkins who recently remodeled her home and followed these simple flood-proofing methods. She also recommends her readers to purchase a flood insurance policy at Advantage Insurance Agency.