3 Tips For Making A Lasting First Impression At A Job Interview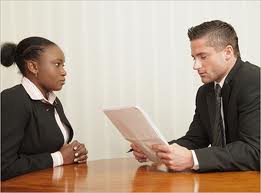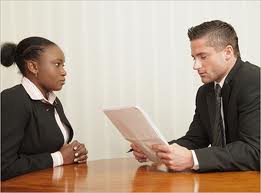 In the present economy where unemployment rates point to the joblessness that plagues Americans, it's important that job seekers take advantage of every opportunity that arises. It's as important for companies to make an impression on potential clients and employees regarding the quality of their business. Do not waste an interview due to unpreparedness. Be in the position to make a lasting first impression even if you're not that fond of the company or open position. It's critical to keep your options open and consider every opportunity that comes your way.
Despite the insistence of first impressions at job interviews, job seekers start the interview poorly the moment they walk into the prospective employer's office. Don't hamper your prospective due to simple negligence on your behalf in the interview. Leave every door open initially, since you might not know where it leads exactly.
When preparing for the interview, consider these basic tips to make the best first impression possible.
Dress Appropriately
You may not consider the internship interview as important as the one for a dream job opportunity, but it's important to always dress to impress. Do not over dress and show up in a ridiculous tuxedo. Men need to wear a suit. Women should dress in business professional attire.
Not only should you present a professional image to an employer, but make sure you look neat. Iron your clothing Tie your tie correctly. Do not wear an absurd piano key tie. Go simple with stripes or solid colors that are neutral to an employer's eyes. Polish your dress shoes. Maybe wear a nice watch, such as a Nixon watch, that your parents gave you as a college graduation gift. In an interview the person questioning you makes an impression of you within the first 30 seconds you walk into the office. Don't fall behind.
Do Your Homework
Prior to the interview, do your research on the company you're interviewing for. This includes more than just visiting their website. Read through the entirety of their site. Visit their LinkedIn, Twitter, and Facebook accounts to gain initial insight into their latest products or news. Even go as far as reading the bios about the individuals interviewing you or the company CEO. Knowing a place to strike common ground gives you an advantage in the interview.
Also, it's essential to know the job requirements from the job listing. Those requirements will be the basic questions asked about your skills and experience. That's a good starting point for potential questions. The other aspect of this tip involves thinking of possible questions to ask the employer. Don't be silent when they ask, "Do you have any questions?" Show initiative and interest in the company by asking a few questions.
Bring a Resume, Pen, and Notepad
As mentioned before, everything with you shows your sense of professionalism. The tie you choose to wear is as important as the folder or leather legal pad you bring with you to the interview. Do not forget to bring a hard copy of your resume. It doesn't matter if you emailed the hiring manager your resume. They should have it on file, but don't take that chance. Show that you're prepared by bringing several resume copies for all the potential interviewers. Don't forget pens or a notepad either.
Image Source – boston.com