3 Most Popular Acer Laptops Available In India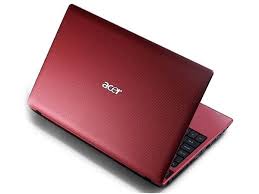 Acer is an established player in the laptop market and has a variety of offerings for its customers every needs. Acer offers a variety of configurations and a nice mix of design and functional styles in its range of laptops from high performance laptops to everyday machines. It offers light weight portable laptops for the business traveler and extreme gaming machines for the gamer in you. We bring for you the 3 most popular Acer laptops in India which are performing nicely for the company and flying off shelves in a flash.
Acer Aspire E E1-570 Notebook (3rd Gen Ci3/ 4GB/ 500GB/ Linux)
Priced at under 28k INR, this laptops guarantees complete value for your money. Powered by the Intel 3rd Generation Core i3 3217U Dual-core 1.80 GHzprocessor, it offers enough processing power for your everyday tasks and more. It comes with 4 GB of RAM and Intel HD 4000 graphics with shared memory. The laptop has a 15.6" HD screen with a 16:9 resolution of 1366 x 768 pixels. The laptop also has a variety of cool colors to choose from.
Acer Aspire E5-571 Notebook (4th Gen Ci3/ 4GB/ 1TB/ Linux)
This Linpus Linux powered machine is powered by the Intel Core i3 4030U processor clocked at 1.80 GHz. The laptop has 4 GB of RAM and 1 Terabyte of Hard Disk Drive. It provides ample storage space for all your multimedia and software. It has a 15.6" HD screen with 1366 x 768 pixels featuring an aspect ratio of 16:9 which gives you a wide screen multimedia experience. It has NVIDIA GeForce 840M graphics card with 2 GB Dedicated Memory for graphical processing and is very much suitable for the casual gamer.
Acer Aspire V5-573G Notebook (4th Gen Ci7/ 8GB/ 1TB/ Linux/ 4GB Graphics card)
This powerful machine has the 4th gen Intel core i7 4500U coupled with 8 GB of RAM and dedicated 4 GB graphics card. This is a gamer's paradise. It gives a great amount of raw processing power which can handle any game out there and also lets you watch full HD videos with ease. With an advanced graphics card and high end processor, this machine gives great value for money.
When choosing a laptop, you should start by understanding your usage. Once you are prepared with what you will do with your laptop, it becomes very easy to choose a configuration that will let you perform the desired tasks with ease. Acer offers many configurations in its wide range and you will surely find a laptop that will suit your needs and match you budget too.