10 Unique Job Interview Tips For Freshers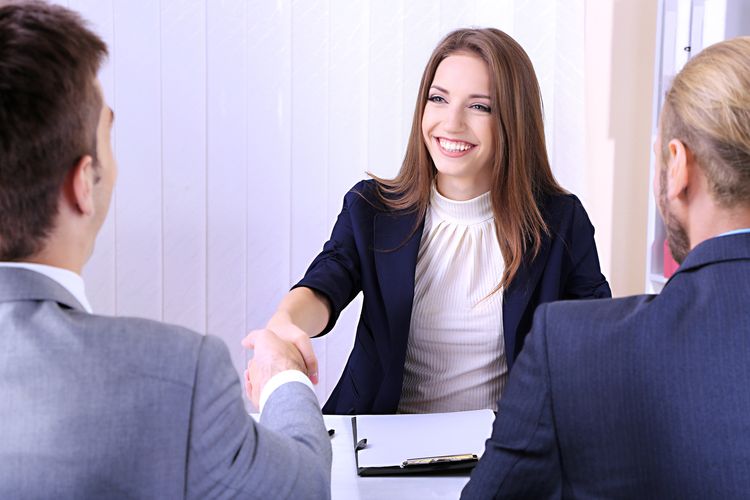 "Don't talk too much, don't talk too quickly, don't be cocky, sit straight, and so forth' – all these are pretty standard advices that you might get before going for the job interview. I am not going to jabber any further on these ordinary old-school tips! Instead, in this article, I am going to give you 10 unique tips to help you seal the deal!
Below you'll find the 10 most unique job interview tips that are all sieved through research.  Read further to know more about these tips!
1. Take note of Google Alerts
Google Alerts is a fantastic tool that emails you a new story for a specified time. This helps the users in staying updated about all latest events about a particular company without even googling them.
This is how you use Google Alerts:
a. Go to www.google.com/alerts
b. Type the name of the concerned company
c. Feed your email address through your Gmail account
Irrefutably, Google Alerts will provide you with more feeds of the company than any other interviewee, who is not in tune with Google Alerts.
2. Keep your clothes subtle
What you wear for the job interview is pertinent as it helps in making a hell lot of difference. Depending on the company, you can decide what style to choose for your interview.
I know of many interviewees who would wear something that will represent their unique culture and background. Their choice of accessories and clothes will represent their history. For instance, there was once when a lady who wore a unique bracelet that she got from her travels to Bhutan. Such accessories also help in breaking the ice!
Regardless of what you wear, ensure that it is tasteful and subtle.
3. Be a good storyteller
The interviews aren't always about rights and wrongs, but they are more about the stories that you narrate. Unfortunately, not everyone is a good storyteller. For some, it is impossible to remain witty and say the right things at the right time, which is why they need help from job interview skill training programs. These programs come in real handy for developing and nurturing  job interview skills. In any case, the point is, your interview should be an episode of a memorable experience for the interviewer.
4. Choose to ask smart questions
Usually at the end of the interview, you will get a chance to ask questions, if any. Make sure that you make the most of this opportunity. Always ask the right questions. Your question should also include one of your strengths. For instance, instead of asking about the company's areas of community services. You can tell them about your previous experience of helping a particular community and if the same opportunities will be availed in this company?
Ensure that your question doesn't fail to impress the interviewer.
5. Ask for feedback
It takes courage to ask the interviewer for feedbacks but worth doing. Ask the interviewer if you were good enough at the interview and whether you fit for the role or not? This definitely is a very bold question, but if asked properly, can display your confidence and willingness for the applied position.
6. Don't forget to send a Thank You email
It is a good idea to send a personalized email to your interviewer for thanking them for their time. It speaks volumes about your mannerisms and also opens doors to further communication. Also, send this email within 24 hours of finishing the interview.
7. Share your calculations
In some interviews, some interviews will ask analytical questions. A key aspect to remember here is to think aloud while forming your calculations. Don't just directly jump to the final answer after an abrupt 30 seconds of silence. Communicate your calculations upfront.
8. Talk about your success
Almost in all interviews, you will get an opportunity to talk about your strengths and weaknesses. Strength is easy to talk, but weaknesses need careful consideration. Admitting your weaknesses is good; however, it is imperative to showing how you try to overcome your flaws. How much progress have you made and what is your modus-operandi in tackling your weaknesses.
9. Make use of Social Sweepster
Unsurprisingly, most of the employers will look into your details online. Facebook, Twitter and LinkedIn are a few of the most common social media platforms that employers scan for fetching information about their potential employees. Research suggests that 91% of employers search social media for their interview candidates, and, therefore, you must watch your updates, comments, and uploads. Social Sweepster, an app, can be very useful in detecting pictures of suspicious objects. Besides, the app can even detect any profanity from your past posts.
Rely on Social Sweepster to help you create an unbiased first impression in front of your interviewer.
10. If possible, choose a morning time for the interview
It is important to remember that a job interviewer has a lot of other vital tasks to take care off besides interviewing and hiring candidates. And, as per several empirical studies, one of the best times to interview is in the morning around 10:00am. Try not to schedule an interview on Mondays and Fridays as interviewers are starting and ending their week loads respectively. Tuesdays seem better.
Bottom Line:
Go for the interview with an optimistic outlook. Dress confidently, and, most importantly, talk confidently. Good luck!