10 Creative Wedding Menu Ideas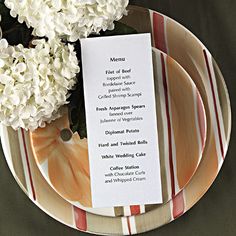 Are you looking around for wedding menu ideas? Want some low cost ways to wow your guests?
Planning a wedding can be a stressful affair, particularly deciding what food to serve your guests. You want something everyone will like, will stand out, but more importantly not break the bank. Does such a thing exist?
The guys at Plyvine Catering have put together 10 creative wedding menu ideas in the infographic below.