What To Look For When Choosing A Fleet Of Company Cars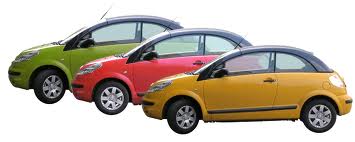 If you own a business that involves your employees spending a lot of time on the road, it's quite unlikely that you'll expect them to use their own personal cars to do so; after all, high gas costs and the cost of general wear and tear associated with high mileage can get expensive for them. It's your role as their employers to provide them with high quality, comfortable and economical cars that will allow them to carry out their day-to-day jobs in the best way possible.
But, buying company cars for a whole fleet of other drivers can be a tough task, especially when it comes to keeping both the drivers motivated and the accountants happy when it comes to steering the profits. Remember, it is not the most stylish or practical car that wins, but the one that exerts the least financial burden on your business over the long run.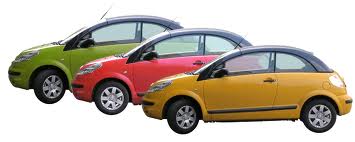 So, if you're looking to expand the fleet of company cars for your business in the near future, here are a few sensible things to think about that should keep you on the right route to success:
The Best Features Don't Always Mean The Best Finance 
The first thing to think about when buying a company car is that they are rapidly depreciating assets and like anything else in the business, it's how they behave as an investment that really counts.
The reality is, loading a company vehicle up with all the best gizmos and features doesn't mean it will hold up well when the time comes to resell it. The fact is, optional extras really only retain only about 20% of their resale value.
So in many ways it's a much smarter move to just upgrade to a better model where most of the features come as standard. In fact, paying more for a model upgrade that includes the specification you want is more cost effective in the long run. Doing this also means that you can place more emphasis on the specifications you got as standard when the time comes to move it on.
Save Money By Saving The Planet
Running costs are paramount in any fleet purchasing decision, so it's important to look carefully at how different vehicle technologies deliver in terms of the bottom line.
The obvious area to study is the growth of hybrid vehicles that are much lower in emissions (which can mean less tax) yet deliver much higher in mileage per gallon.
Look a little deeper and you'll find that many modern fleet vehicles are also full of smart refinements specifically geared to reducing fuel and maintenance costs. Some for example, reduce idling speeds when the vehicle is stationery in traffic.
There are also even options that automatically cut off the engine when the driver is waiting at lights or in queues, restarting again when they depress the accelerator.
Try To Factor In Every Cost Before Hand
Any working fleet is a day to day-to-day workforce that has to be kept running under optimum conditions for minimum cost.
So any sensible fleet manager knows that breakdowns, servicing and maintenance needs must be factored into any group vehicle purchasing decision. This means looking carefully at the sales, back-up and service of the vehicle provider in terms of how many technicians they have, what sort of breakdown service they provide and any arrangements that they make with third party breakdown services. The earlier you can foresee these problems and the costs associated with them, the better you'll be able to deal with them when they occur in the future.
As well as everyday repairs, it's also important that you factor other costs, such as insurance costs, into the equation when buying a fleet of company cars. It's important to remember that not all employees will drive the same, so choose an insurance policy that will completely cover both you as the employer and the employee as the driver, should an incident ever occur in the future. Many companies, such as Budget Direct comprehensive car insurance offer a wide range policies to ensure that you can find the right policy to fully meet all of your fleet's driving needs – so that you can be rest assured knowing that both your business and your employees are in safe hands when behind the wheel.