What To Do With Pulled Pork Leftovers?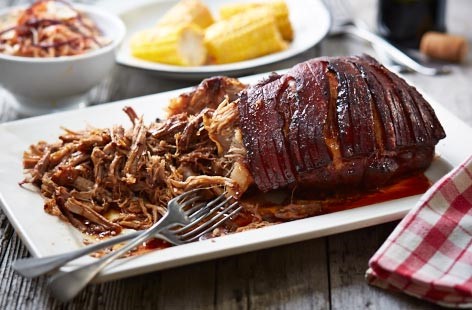 Have you found yourself with a delicious pile of leftover pulled pork meat from your recent hog roast in Shrewsbury? It's often the case that even after an event, a whole hog still manages to leave plenty of excess meat for a leftovers recipe, even when you're feeding hundreds of guests. So even if you find that your guests weren't able to finish all of the meat, there's lots you can do with your leftover pork to make a really tasty meal the next day. With that in mind, here's a delicious leftovers recipe for you to try:
Hog Roast Lasagne
Ingredients (serves 4):
●     1 onion
●     3 cloves of garlic
●     Leftover vegetables (carrots, red cabbage – you can use anything)
●     Leftover roast pork
●     Lentils
●     1 tin of chopped tomatoes
●     Balsamic vinegar
●     A slosh of red wine
●     1 tbsp butter
●     2 tbsp flour
●     1 pint of milk
●     Cheddar cheese
●     Lasagne sheets
●     Spinach
●     Parmesan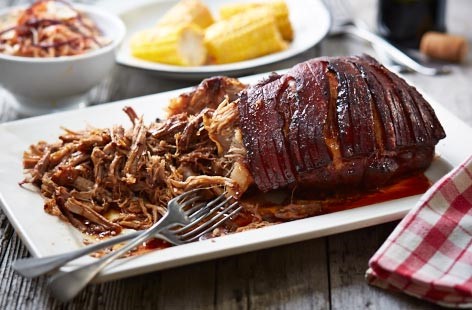 Directions:
1. Chop the onion and fry on a medium heat, until golden and soft. Add finely chopped garlic, as well as your leftover vegetables. Allow all to cook for 3-4 minutes.
2. Shred your leftover roast pork as finely as possible, before adding to your frying pan with a tin of chopped tomatoes and a slosh of balsamic vinegar and red wine. Increase the heat until your pan is simmering, then cover.
3. As your ragu simmers, make the white sauce. Melt 1 tbsp of butter in a small saucepan, add 2 tbsp of flour. It should soon form a thick paste, nearly a dough. Cook this for 3-4 minutes until it is a straw yellow colour, then add 1 pint of milk. Do this bit by bit, making sure to rapidly stir at all times (a whisk is best for this). Next, bring the liquid to a simmer until it thickens to a sauce. If it becomes too thick, add more milk.
4. Add the cheese to your white sauce and season. Stir until the cheese melts.
5. Check on your ragu. When the veg is tender, season. If the sauce is too watery, continue to simmer to thicken.
6. Preheat your oven to 180c. Next it is time to put together your lasagne.
7. Cover the bottom of an oven-proof dish with half of your ragu sauce. Place a lasagne sheets on top. Pour almost half the white sauce on top. Grate a little parmesan on top and add spinach. Next add more ragu sauce, then another lasagne sheet. Finish with the remaining white sauce, more grated parmesan and salt & pepper.
8. Bake for about 45 minutes, until the dish is bubbling and golden!