Want To Go For A Digital Detox? Here Are The Top 4 Places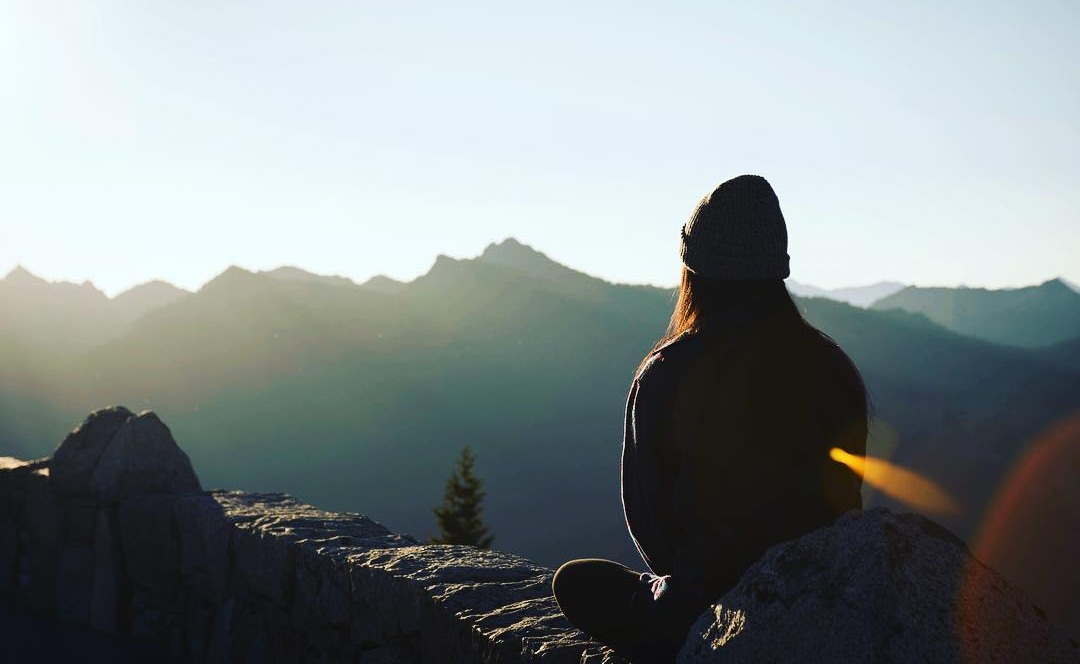 Long gone are those days when the term "social" was used to indicate anything but social media and when the mere idea of liking things had nothing to do with your popularity on the internet. But, if you're finding it difficult reminiscing about those good old days, then maybe it's time to clear your mind by taking up that so-called "digital detox" and unplug yourself from this tech-savvy world!
After all, a little dose of blue sky and fresh, warm wind in your hair can strike a chord in your mind that there is so much more to life than scrolling down your Instagram feed!
Get away from all the hustle and bustle of this social world by taking a trip to one of these awe-inspiring locations. Well, do not fret; you won't be smacked on the wrist for putting up an Instagram story at least once – after all, you're a human!
United Kingdom
Why bat the idea around for a digital detox, when there are companies that arrange trips and activities in the UK? Retorting to the amount of pressure one feels, these retreats exert a pull on those who've brain drained themselves at work or snowed under their everyday life!
Only in a few days time, you'll put the mere thought of checking social media and emails out of your mind, which would ultimately lead to saneness. Moreover, you'll be in high spirits after spending, if not many, at least few days without your phone.
Not to mention, these places are often located on the coast and focus solely on activities like quad biking or clay pigeon shooting and enjoying in the open air!
Iceland
Do you love those arctic temps and shinny glaciers? If yes, then you'll surely be enthralled on a visit to Iceland. Only a short plane ride from the UK, Iceland is full of dramatic and otherworldly natural wonders!
With mountain lodges peppering the entire highland, it is an ultimate spot to break out from those never-ending mails and phone calls. As the name suggests, it's certainly a land imposing ice formations; but do not let its cold deter you! Though it is just beneath the Arctic Circle, the temperature during winter is usually warmer than what you'd expect.
The winter in Iceland offers you an opportunity to witness the magical Northern Lights, whereas in the day you can enjoy an amazing ride in the super jeep. You could simply go for husky sledding, but if staying under those cosy blankets is more of your thing, then lose yourself in a good book along with a hot cup of coffee!
The Amazon
World's biggest rainforest, The Amazon is home for thousands of animals and tribes who've transformed their way of living. This is one place where you'll definitely have trouble searching for a stronger signal (which isn't going to be a cakewalk, though!), so it's better that you save some battery for the onward journey by switching off your phone.
In this muggy yet exotic jungle, you can see pink river dolphins, spider monkeys plunging through the canopy, capybaras and extremely elusive jaguar (for that you've got to be very, very lucky!).
Antarctica
Are you looking for a place which is absolutely free of anything man-made? Then go visit one of the coolest destinations on earth – Antarctica. Taking a trip to this natural beauty is nothing less than a privilege. Well, it'd be considered as a criminal offence not to make the most out of this incredible polar world by not shelling out every second you have soaking it up!
With boats cruising around its peninsula, seldom do they have a strong Wi-Fi signal, which is certainly why most people say that the time spent in Antarctica was a life-changing experience.
In this landscape surrounded by cold water and giant cliffs, kayak past those enormous icebergs and watch gentoo penguins exchange pebbles as a gift. Go night camping on the ice and enjoy a nice time gazing the starry sky, and listen to the soothing sound of the sea lapping.
Who says a detox is only for your body and not for the mind? Steer clear of those digital gadgets, switch off to any of these breath-taking places and give yourself that much-needed break!