WakaWaka Power- Solution To My Camping Power Needs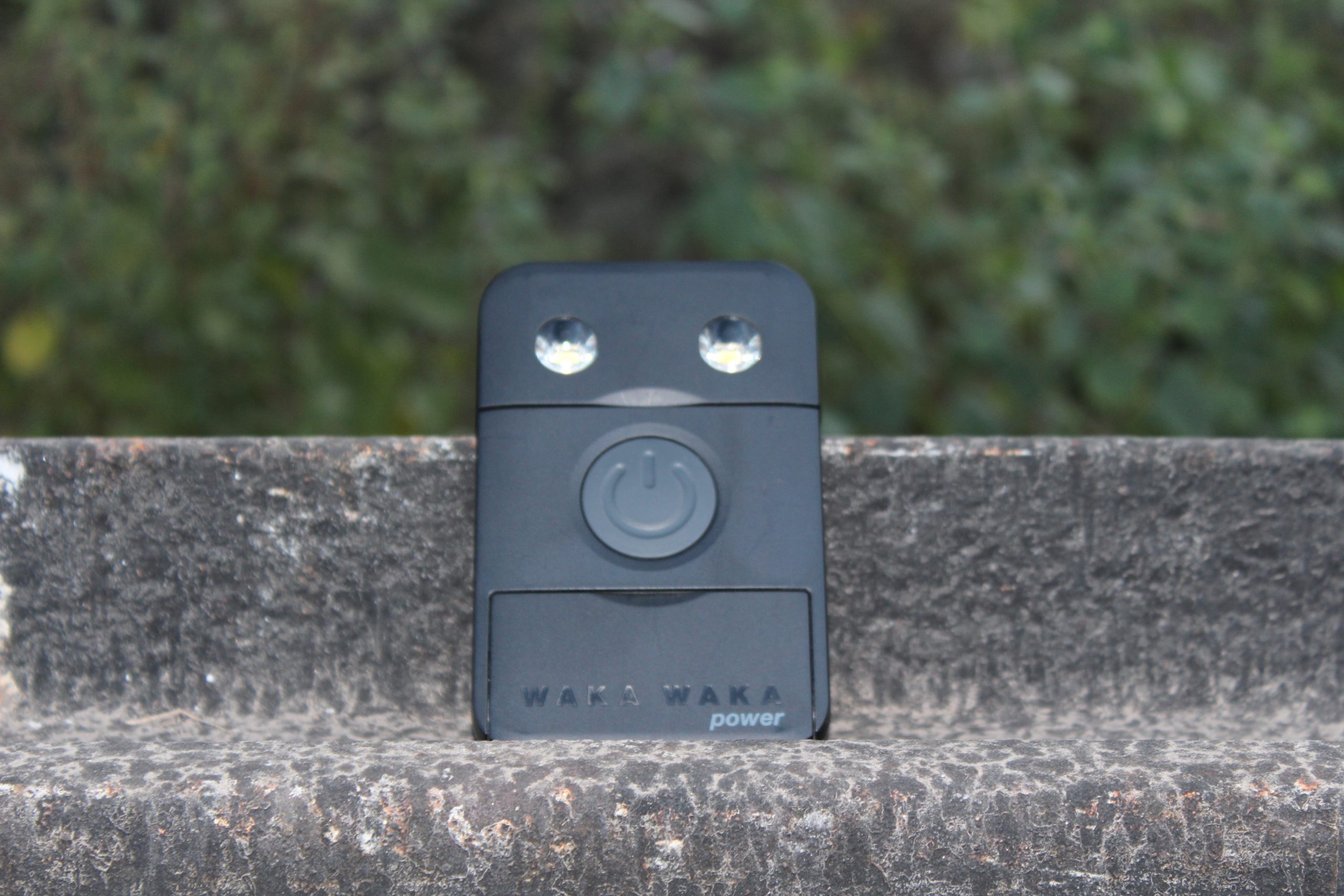 I got my WakaWaka Power review copy for testing and I couldn't wait to get started. I am an outdoors person and I love camping a lot. When am organizing for one of my camping trips, the one thing I always worry about is the power. I always need to have my phone fully charged and light for when I need to read. I hadn't quite found something that suits me. I was anticipating seeing what the WakaWaka Power had to offer. Now to get down to the real issue, the solar powered charger that doubles up as an LED lamp.
The WakaWaka Power is unlike any device I've used before. For one, it comes with great efficiency. It's a pretty simple device that doesn't offer any complexities in operations. The device comes with battery indicators (four) that tell you when it's charging. The frequency of the charge is identified by the number of flashing indicators. Two means normal, three mean fast and single flashes mean slow charging. The weather was a bit on and off so it took me longer, about 10 hours to charge mine. The two USB ports on the device allow me to charge more than one device.
Another thing I love about this particular device is the weight. It weighs about 200 grams. That is so light compared to others I've used. I carried my WakaWaka Power on a three day camping trip. I was able to fully charge my phone and catch up on some work every night. The battery is said to have a life span of 3 years. I hope that's the case because I will definitely need mine for a long time to come.
The WakaWaka Power also makes it possible to control the brightness of the power. If I don't need so much of it, I just reduce it. That gives me more time on my power. It also comes with an auto energy saving mode. That is something that anyone would appreciate. The lamp also has an SOS emergency light. Well, you can never be too sure about what could happen when you are out there in the boondocks. Having emergency light gives me some peace of mind.
Perhaps the greatest thing about the WakaWaka Power is the 'buy one give one' campaign. This is a campaign that is aimed at providing light to the survivors of the typhoon Haiyan in the Philippines. Power is a very important part of life. It fuels a lot of our everyday goings-on. That is something that a lot of people in the Philippines will have to do without for quite some time. The campaign gives a WakaWaka light to the Philippine survivors for every one that is purchased. This is something that will help a lot of people including the relief workers. The buy one give one campaign will help people in the Philippines see that light after days of darkness and despair.
The design of the WakaWaka Power makes it possible to place it any way. The casing opens nicely to support the body when you nee to charge. I don't even have to worry that the device would drop and break or something. The cover is plastic so that's convenient. Even though the manual of the device is not that detailed, it was pretty easy to figure out how the whole thing works. This is one product I would definitely recommend to someone looking for a solar powered charger and lamp. You wouldn't have to worry about missing calls because your phone battery died. Remember that it comes with a good cause attached to the price tag.