One of the most wanted certification from VMware is the VMware Certified Professional 5 Datacenter Virtualization. It is a known credential that verifies your expertise in datacenter virtualization. This is considered an important certification the offers the validation of your technical proficiency.
These days if you want to become a successful IT professional, getting certified in the field you belong plays a very significant role. When you are certified, it gives you an amazing opportunity to verify your skills and abilities in the field you belong. VMware is one of the leading names in the information technology industry. Being certified in VMware product and software gives an amazing chance to become as one of the most reliable professionals in the industry.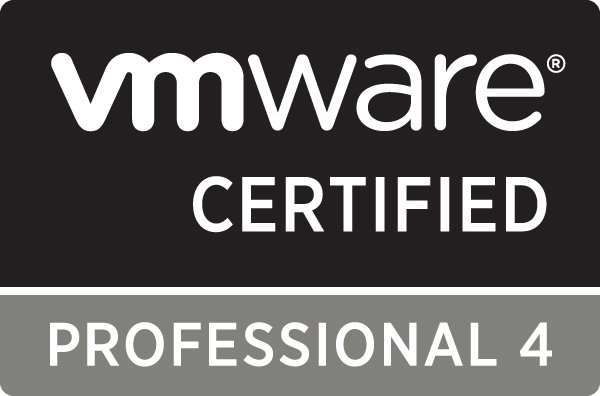 About the VCP5 DCV Certification
VCP5 DCVor VMware Certifications Certified Professional 5 Datacenter Virtualization certificate authenticates a person's experience and training in successfully managing, deploying and installing the VMware vSphere 5 environments. This certification requires the candidate to complete the VMware certified training course that includes exam test or hands-on for skills and knowledge that are acquired by at least 6 months of experience in the VMware infrastructure expertise.
A company that uses VCP's assures their organization that the staff has the expertise and skills to completely use VMware schemes and solutions. Through the skilled completion of the VMware solutions, these organizations acquire a good competency in datacenter virtualization. It actually reduces high level of business stability by reducing the overall intricacy.
As the need for IT professionals with VMware Certified Professional increases, it is significant to differentiate yourself in the industry with an amazing certification that authenticates your capabilities and skills. Being a VMware Certified Professional is a great way to achieve a promising career in the industry.
How to Pass VMware Certified Professional 5 Datacenter Virtualization Exam
Just like any computer certifications out there, passing the exam has been a very important requirement. In order to successfully acquire the VCP5 DCV Exam, passing the exam is a must. To pass the exam you need to acquire the right tools and materials that you can use as you prepare for such certification.
VMware offers several training that can help the candidate to pass the VCP5 DCVcertification exam. Even though these trainings are not compulsory, it is still very essential to acquire these trainings as they are very useful to help you pass.
Aside from trainings, there are also online resources provided by VMware. In this option, you have the chance or opportunity to determine the right tools and methods that can be useful as you get ready for the exam. Online resources may include forums, online web materials and others that are considered effective as you prepare for such certification.
Benefits of VMware Certified Professional 5 Datacenter Virtualization
If you are certified in VMware, it gives you the opportunity to show your skills and abilities in this competitive world of information technology. You can expect to obtain higher salary, promotion and career opportunity. Passing this exam is a great chance to have a good career in this industry.