Understanding Commercial Real Estate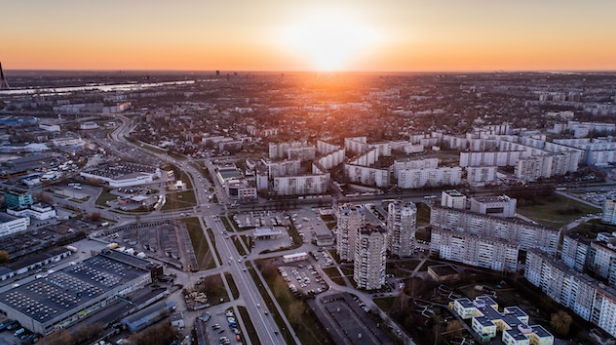 Commercial real estate is where a company or landlord would create/ design a space for businesses rather than a place to live in. If it did provide a place to live then it would be known as residential real estate and consist of student housing, retirement homes and multifamily residences and many more. There are many reasons behind a landlord investing in real estate. However, their main reason would be to create a steady form of passive income. 
There are many forms of real estate. Some of these include shopping centres, restaurants, warehouses, and offices. A company or an individual landlord would own real estate by leasing it out to occupants or keeping the building until it increases in value. Commercial real estate can be a great investment if managed properly. 
What Are The Basics Of Real Estate
Commercial real estate is for those who own the property for work and industrial use. Residential real estate is for those who want people to live on their property. 
Usually, commercial real estate would be categorised into four different sections; office spaces, multifamily rental, retail and industrial use. However, there are other categories that you will also be familiar with such as restaurants, shopping centres, health centres/ hospitals and hotels. 
There are also subtypes that you must be aware of with offices. This includes Class A, Class B, and Class C. 
Class A – The best infrastructure that you can find. This will be modern, in good condition and won't be that old. They will also be in a great location such as city centres or other well-populated areas.
Class B – These are usually slightly older than Class A and are not that competitive on the market with their price. Investors will often look at Class B infrastructure as this can be a more profitable investment. 
Class C – These are the oldest types of buildings, usually older than 20 years. They will also be located in areas that are less populated and require a lot of work to the building. 
Commercial Leasing
Sometimes, a commercial real estate property can be owned and used by the landlord. However, most properties will usually be leased out to companies that will make use of the building. A valuation on each square foot will be placed. This will then be multiplied by the number of square feet the property has. This will be the annual cost of the lease and for a monthly rate, it will be divided by 12. 
Commercial real estate leases are shortening, compared to what they were 15 to 20 years ago. Usually, office leases would be around five to ten years however, some office leases are less than five years. There are many reasons for this. One of the main reasons is that more people are working from home and therefore, companies no longer require office space every day of the week. 
Another reason people would choose long-term leases is that they can lock in the price of the property, especially if the market is on the rise. Additionally, businesses will enter long-term leases because they struggle to find a property that offers the same benefits as the current building they are in. 
If you want to become a commercial real estate landlord, you must familiarise yourself with the four main types of commercial property leases. This includes single net lease, double net lease, triple net lease, and a gross lease. 
Single Net Lease – A tenant is responsible for paying the taxes of the property. 
Double Net Lease – The tenant is responsible for paying property taxes and insurance. 
Triple Net Lease – A tenant must pay maintenance, taxes and insurance. 
Gross Lease – This is when a tenant is only responsible for paying the rent of the property. It is the landlord's responsibility to pay for insurance, maintenance and property taxes. 
How Does A Landlord Make Money From Real Estate? 
There is a lot of money in real estate if the right property is bought. However, a large amount of money can be lost if the property is not managed correctly. Nevertheless, commercial real estate investments are highly profitable in many ways. The main reason a landlord would purchase commercial property is so they can receive a consistent income each month. However, some real estate investors would purchase property because they see it as undervalued and can be transformed into something that is far more expensive. Most landlords see it as a more profitable investment than the stock market as it can be less volatile. 
What Is A Direct Investment? 
Direct investment for commercial real estate is when the landlord will be the owner of the property. This is beneficial for those who have a lot of knowledge in the industry or know people who do know about the sector. The issue with investing in commercial real estate is that they are high risk however, high risk means high rewards which is why many investors are tempted. These landlords would also have a lot of money and therefore, can take the risk of the investment. Furthermore, the landlord would usually target an area that has a low commercial real estate supply with much higher demand. 
What Is An Indirect Investment? 
Indirect investments mean that an investor would invest money with a real estate investment trust or even ETFs, also known as exchange-traded funds, which invest in commercial property stocks. They would also invest their money into banks and an estate agent. 
Is Investing In Commercial Real Estate Better Than Buying A Plot? 
The question that many property investors ask themselves at the start is whether or not it is better to buy land instead of a commercial building. There is one large positive to purchasing land over property and that is the bigger returns.
Purchasing land is much cheaper than buying a commercial building. Furthermore, there is less risk behind purchasing land as very little can go wrong. However, the large investment fee of the residential property could set you back. Additionally, this could also go down in value very quickly and therefore, will be waiting much longer for the investment to make a profit. 
Another positive about investing in land is that the maintenance fees are much less than the property, especially if the building is over ten years old. Things will start to go wrong for the building and therefore, can lose a lot of money in maintenance fees. Due to the building deteriorating, it can also lose value on the market. 
There are some issues with investing in land. One of those is that it doesn't provide a steady source of income like residential property. For those looking to buy the land and turn that into a commercial real estate building, this could also be bad. There are many costs for this such as the construction that will be required. Plant machineries such as excavators, dumpers and telehandler hire can be costly, especially if the job is prolonged. Not to mention the increased costs of raw materials. Then you have the expenses of the construction workers that you also have to consider. All of this can add up and be more costly than the initial investment of a property that is already constructed. 
If you want a passive income, investing in commercial real estate is probably the best option, especially if you don't have the years to wait until your investment is profitable. Buying land is a good investment for those at a young age, however, it does require a lot of money over a long period. If managed correctly, this can be far more profitable over the long term.